The Ford Pavilion was home to Walt Disney's "Magic Skyway" at the 1964 New York World's Fair. The building itself was pretty cool... nearly three football fields long, seven stories high, and made entirely of papier maché. The impressive rotunda partially seen in this photo below seems to echo the famous Ford Rotunda that was in Dearborn Michigan, built for the 1933 Chicago fair. It burned down in 1962, so I wonder if the similarity was an intentional tribute? Anyway, notice the brand new, shiny red Mustand convertible on display outside, while late-model Fords move through the transparent tubes overhead, looking like a giant habitrail.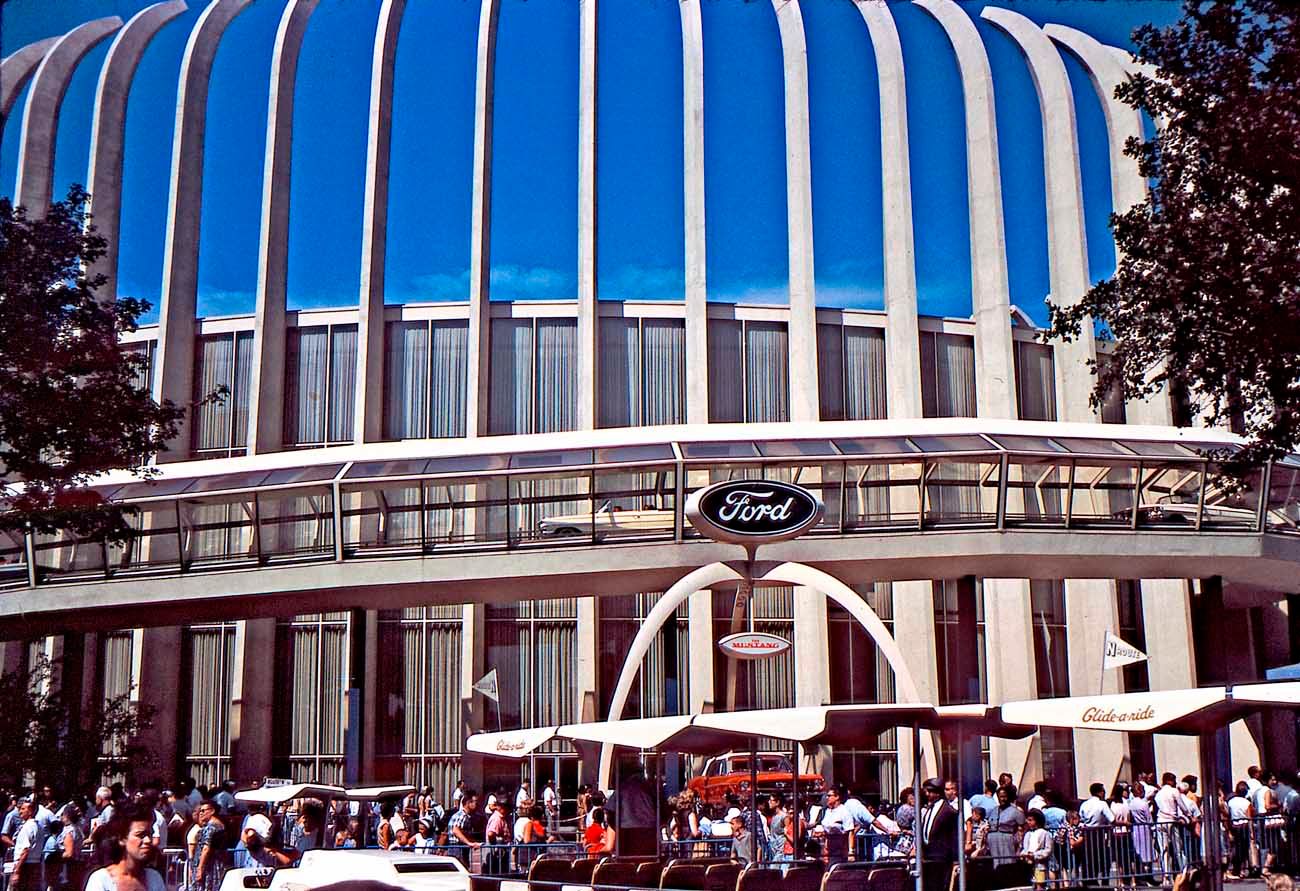 Lines were long for this attraction, and the Disney folks provided some fun stuff to keep people entertained once they were inside the building. Known as the "International Gardens", you could view "Scenes from 11 nations - past and present... reproduced in tiny scale models. Among them: Colonial America, Merrie England, Aztec Mexico, and medieval Europe." There's "Merrie England" and "Medieval Europe" below.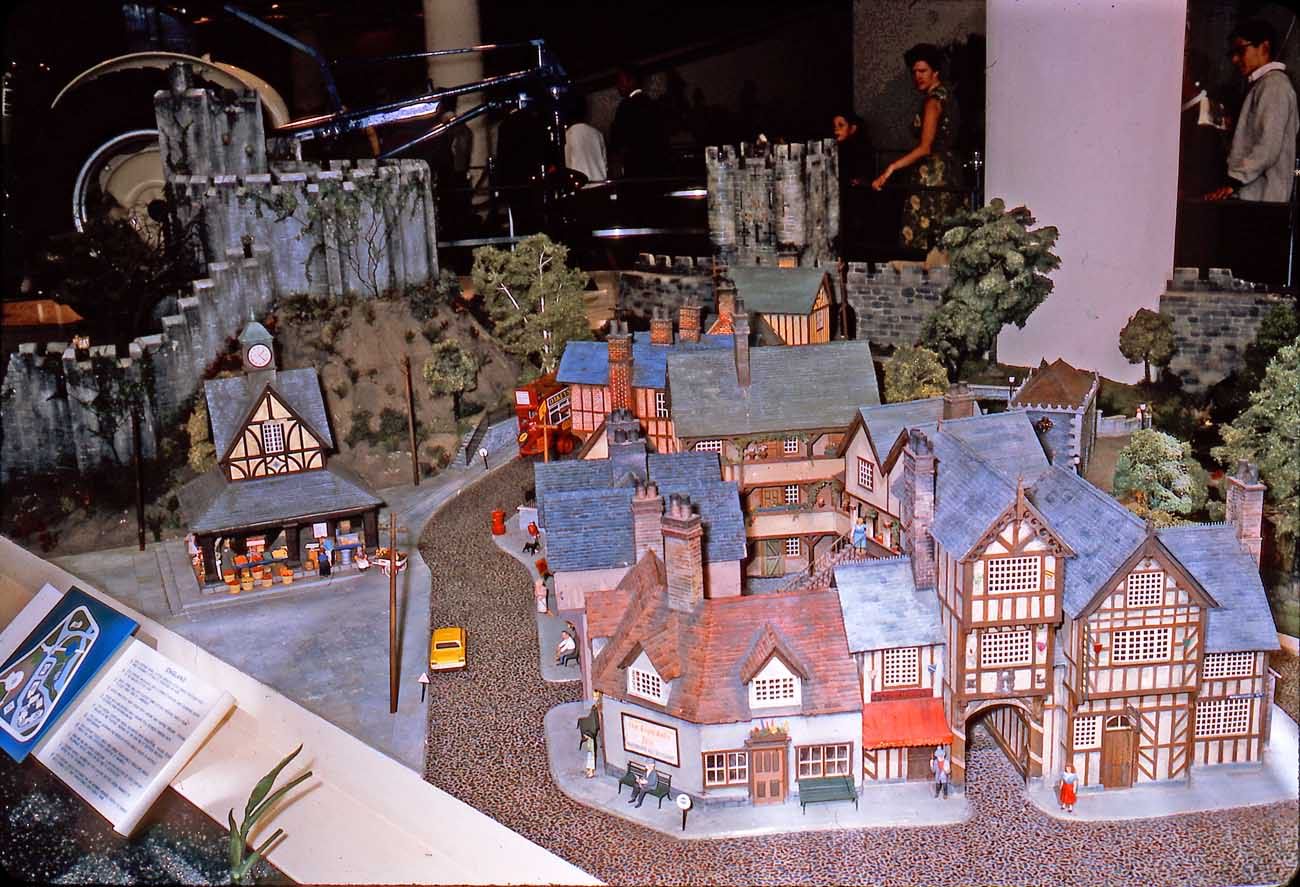 I wouldn't be surprised if this entire feature was Walt Disney's idea, given his love of miniatures. There are also echoes of EPCOT and even "It's a Small World". Any idea what part of the world is on display in this next photo? The buildings look kind of Dutch to me, but maybe they are from colonial USA too!