After nearly two years of blogging vintage Disneyland photos, I am grateful when I find an image that is different in any way. So I love this photo! It was taken from the Skyway (or perhaps from the Skyway station?) overlooking a sliver of a backstage road, the railroad tracks, and the glorious parking lot full of cool cars. There's a gap in the berm to let giant mice in.

Anyway, I think it's interesting!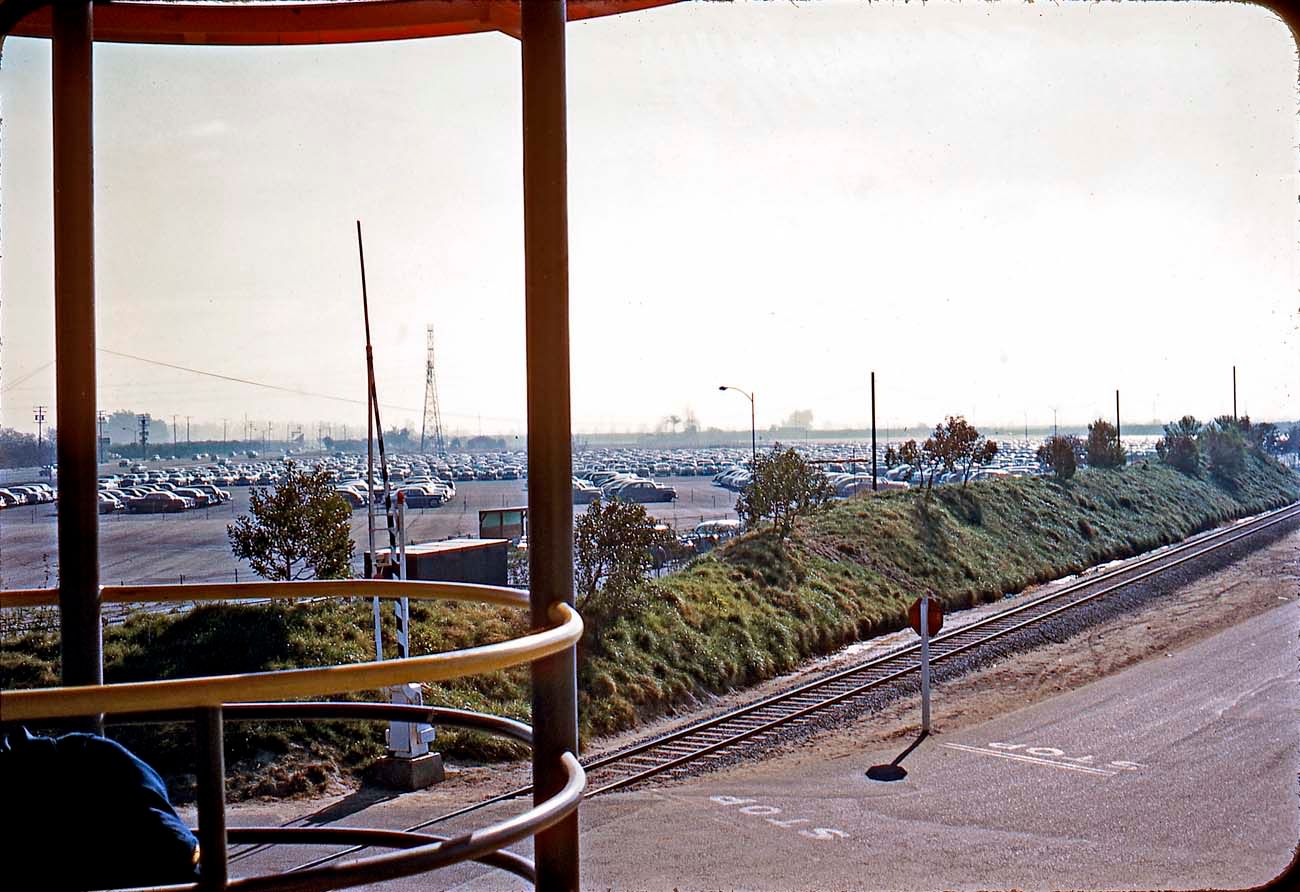 Today marks the 103rd anniversary of Einstein revealing his theory of relativity, so here is a bonus photo that has nothing to do with Einstein at all. Because that's the way we roll here at Gorilla's Don't Blog!