Here's a fun slide taken in 1966 aboard the Disneyland Railroad. Two nice kids and one scamp are posing in the front car, with the locomotive (and watchful engineer) just behind them. This photo was a fun discovery, since it was in a box with no other Disneyland images. The two well-behaved kids look like they are siblings, maybe the prankster was a friend.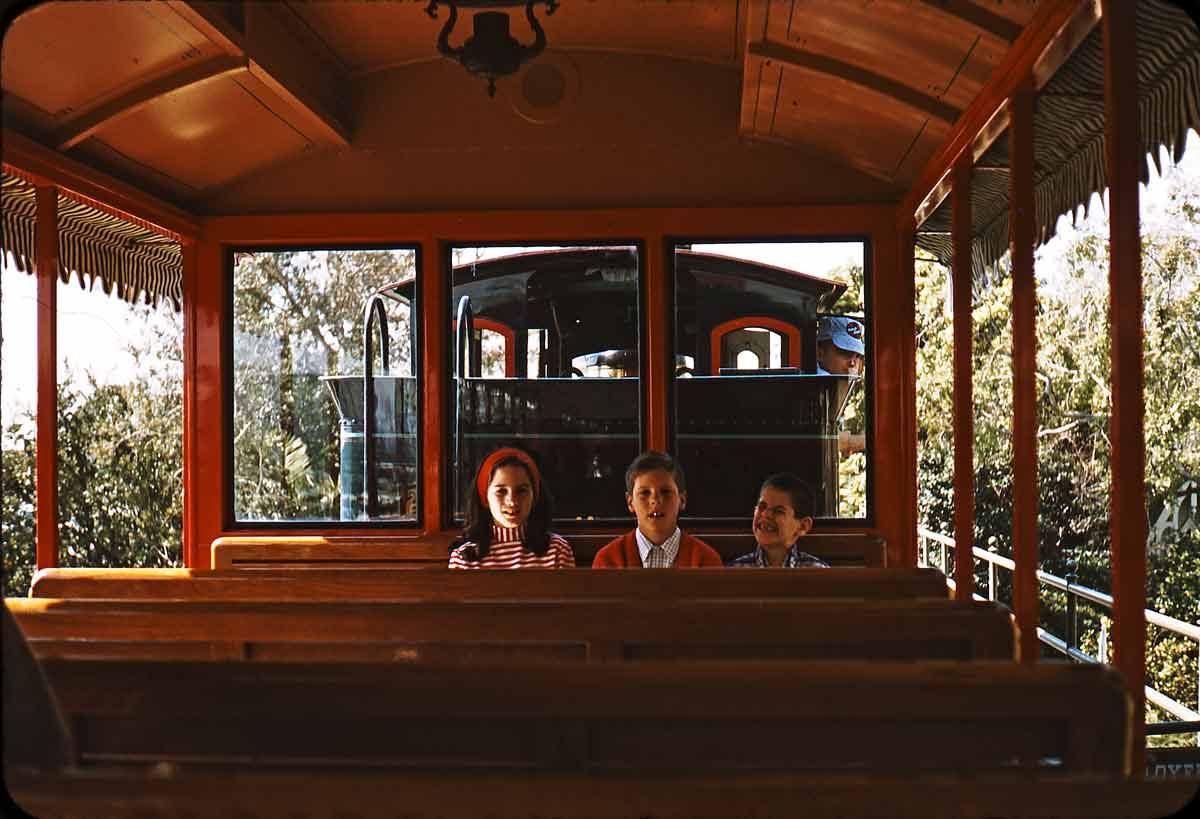 Next up we jump forward a few years to 1970, and get a look at part of Frontierland Station. The telegraph office clicks out Walt Disney's opening day speech in morse code, or so they say. It could be dirty limericks for all I know!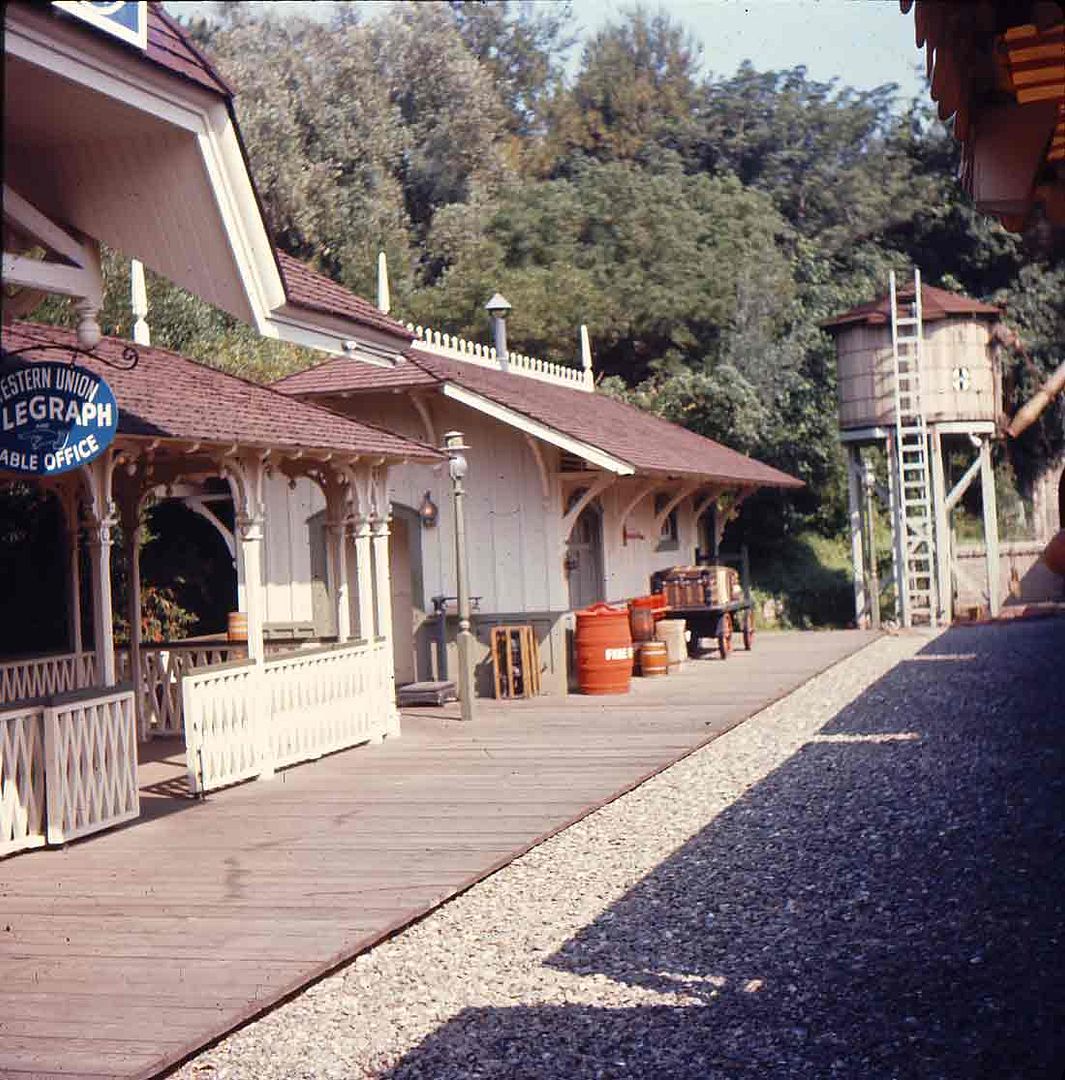 PS, Did you all remember to Spring Forward?