For some reason I remember seeing Bre'r Bear and Bre'r Fox at Disneyland often when I was a kid. They were everywhere! I guess folks were more familiar with those characters back then...it was pre-Splash Mountain, but "Song of the South" continued to be rereleased until 1986.

Anyway, as a very small child, Bre'r Bear scared me because he was so big. At least Pooh was short and plump, with a hunny pot on his head. In the first photo, the two Bre'rs are dancing up a storm in New Orleans Square. You can see evidence of Bre'r Bear's tracheotomy. To the extreme left you can just see one of the Main Street Bachelors.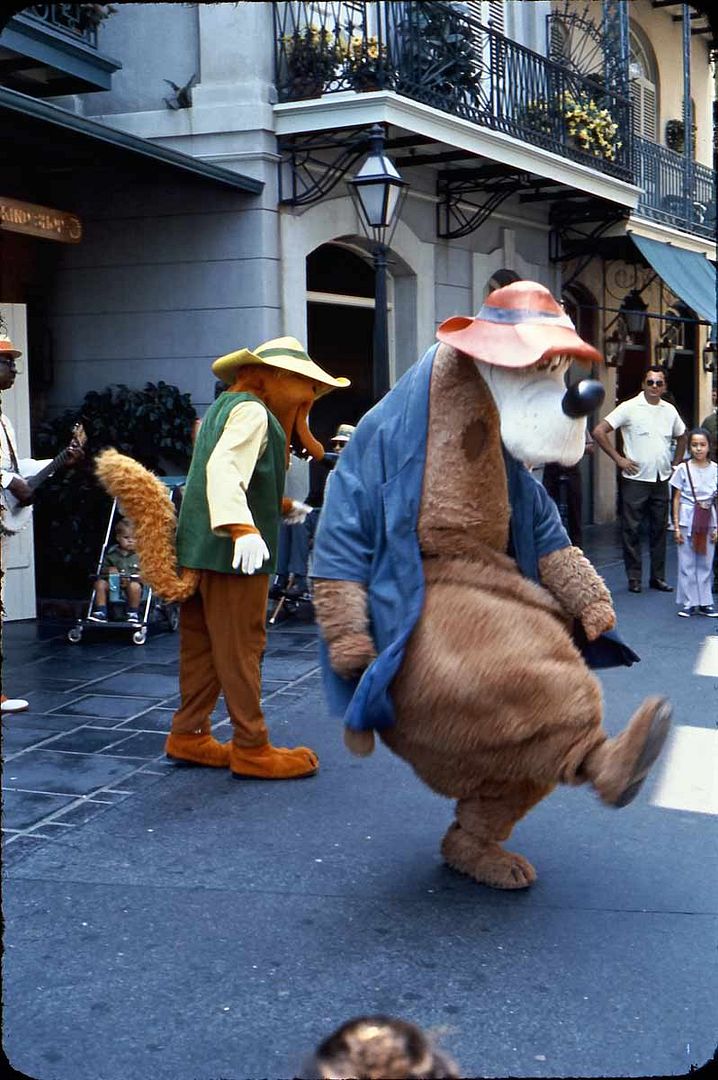 In this second photo we see Bre'r Bear interacting with a woman who seems to be recoiling in fear. I know the feeling, lady! Meanwhile a little girl in a yellow top looks pretty excited to be so close to Bre'r Fox.