I am sorry to say that I never rode the Keel Boats. I always liked the Mark Twain, and headed right to the top of that stately sternwheeler. There's just something about being way up high! Omnibus Syndrome. But it would have been fun to ride these smaller craft, and to hear the spiel told to us by our pilot (or whatever he was called)...LIVE, not pre-recorded. (On a side note, wouldn't it have been great to ride the Mine Train with a live spiel? Apparently they did it that way in the early years).

In this first photo we see the Bertha Mae in 1965. The land in front of us looks mighty empty. You can see construction walls for New Orleans Square to the left. I guess that the Haunted Mansion is just out of the frame to the right, since the house was definitely there by '65 (though of course the ride wouldn't open for years).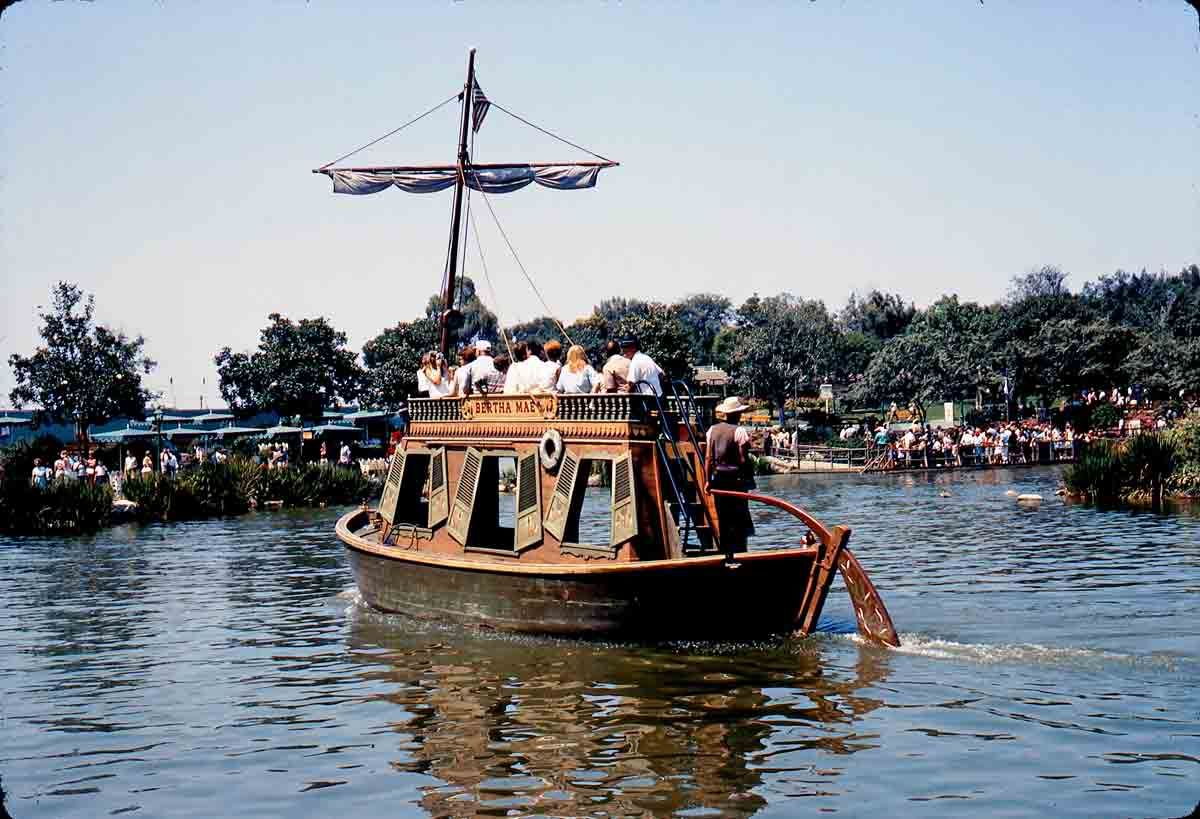 Next we have a nice picture of the Gullywhumper, circa 1968. You'll notice that both Keel Boats have three openings on the side. In many earlier photos, at least one of the boats only has two openings. I'm unclear as to whether these are the original boats that were in the "Davy Crockett" shows, or if they were rebuilt several times over the years. There's no cannon in front, maybe those were removed?



The Keel Boats were notoriously top-heavy, and apparently overturned more than once. A friend of mine told me that when he rode them, the pilot would purposely make the boat rock back and forth. Seems like a bad idea! And if you think about ride capacity, the numbers must have been pretty low. I miss them though, they were great to look at and added a lot of activity to the river.