Here's an image that goes with Davelandblog's entry from yesterday.

Is it just me, or do the kids in this photo appear to be some of the same kids in Daveland's photo? The girl with the dalmatian, the girl with the stroller (aarg! Dave hates strollers!), and maybe the kneeling girl in the middle. Amazing! I'd love to see a closer view of Daveland's picture to be sure.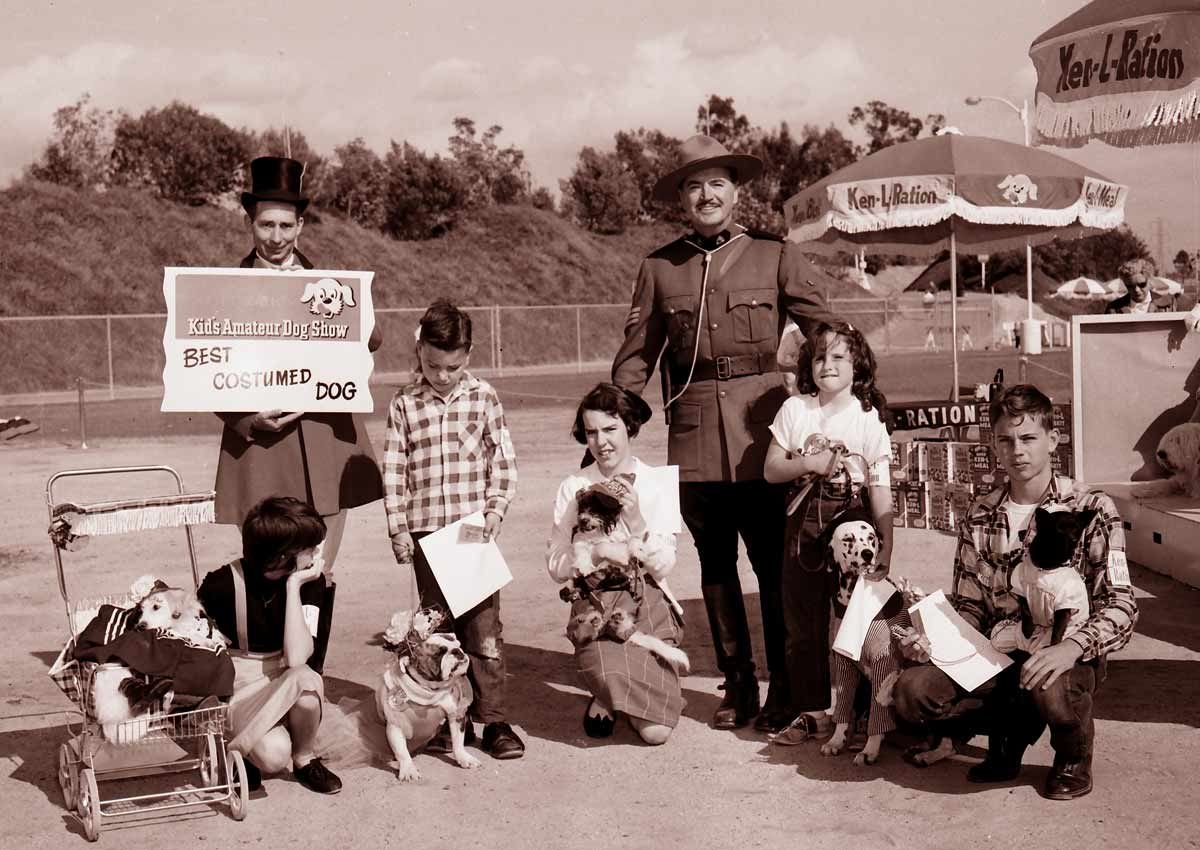 I don't have a date on this photo, unfortunately. Meanwhile, I assume that the "mountie" is non other than Sergeant Preston of the Yukon (of radio-drama fame). His faithful Malemute ("Yukon King") must be standing nearby, ready to take on ne'er-do-wells.

I wonder if there was a cash prize, or if the kids won a lifetime supply of delicious Ken-L-Ration dog food? Mmmm-mmmm!