Here's a great photo of my all-time favorite ride vehicle. The Caterpillar (or "caterpiggle"*) inching his way through the oversized leaves at the end of the ride. Last year I listened to a podcast in which somebody suggested that the Alice in Wonderland attraction was passé, and that it should be replaced with a Beauty and the Beast attraction. OK, bring on Beauty and the Beast, but leave Alice alone! As I've mentioned before, this attraction is unique to Disneyland, and I think that most people dig it.

I want one of those caterpillar vehicles. No, I mean it. I really do. I'd drop in an engine and drive it to work each day in day-glo splendor. Is anyone aware of an auction in which one of these was sold? Don't they ever get replaced?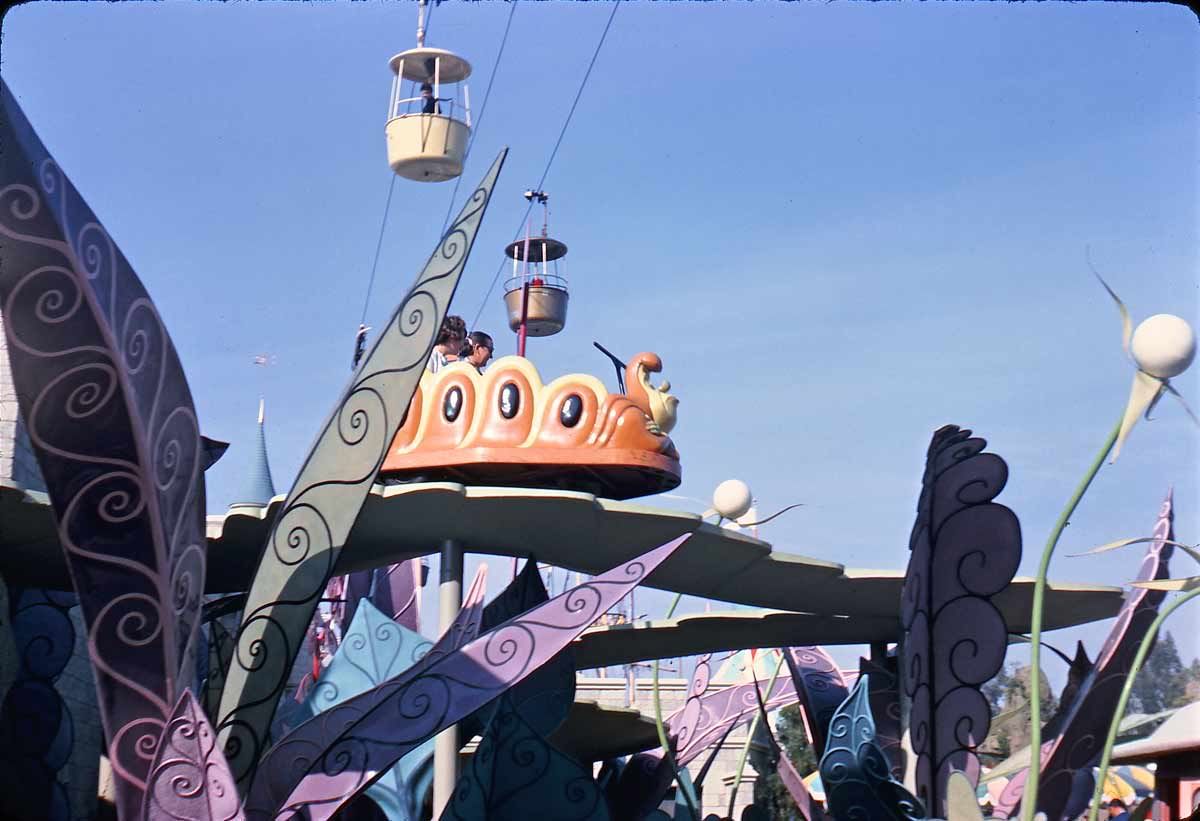 *Thanks to Pogo Possum for the word "caterpiggle"