Today we're going to look at 2 of the most-photographed Disneyland icons. You've seen them SO many times, I know. And there are many that I don't even bother scanning!

Yes, Sleeping Beauty Castle. What can I say about it that hasn't been said before? And yet I still like the photo, with the Surrey and the trees and the flowers and the "Be a Fireman" sign (I thought that sign was only seen in Town Square, but obviously I was wrong).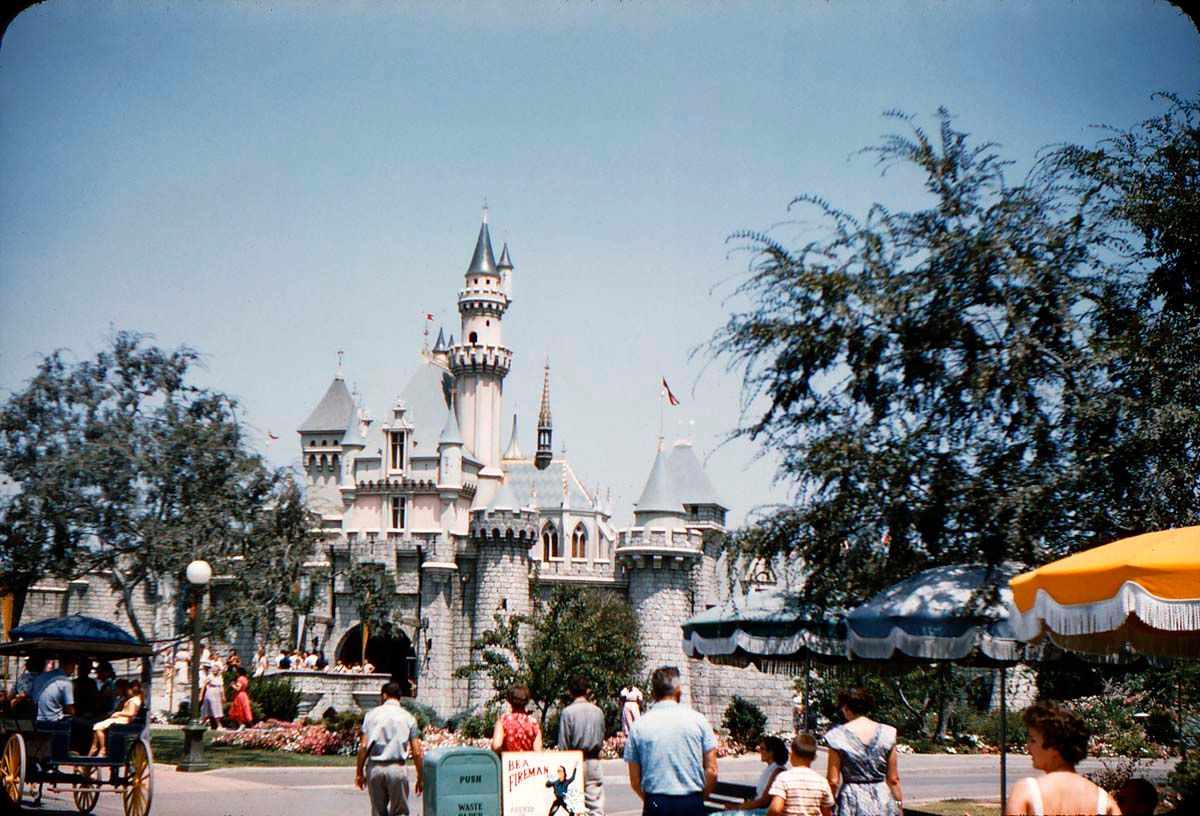 Daredevil Vesey Walker stands perilously close to the edge of the bow of the Mark Twain, while conducting the Disneyland Band. What if the pilot of the Twain slams on his brakes?? Vesey will be all wet. ;-)

Two cast members wait at the dock; I wonder if their hats had badges just for steamboat workers?