Here are four more photos from Seattle's "Century 21 Expo"!

This building was the Safeco Information Center - the official information center for the fair. You could sign the official fair guest book, ask about any tourist destinations of interest in the Pacific Northwest, and help visitors with questions about the Expo itself. All in the name of increasing tourism!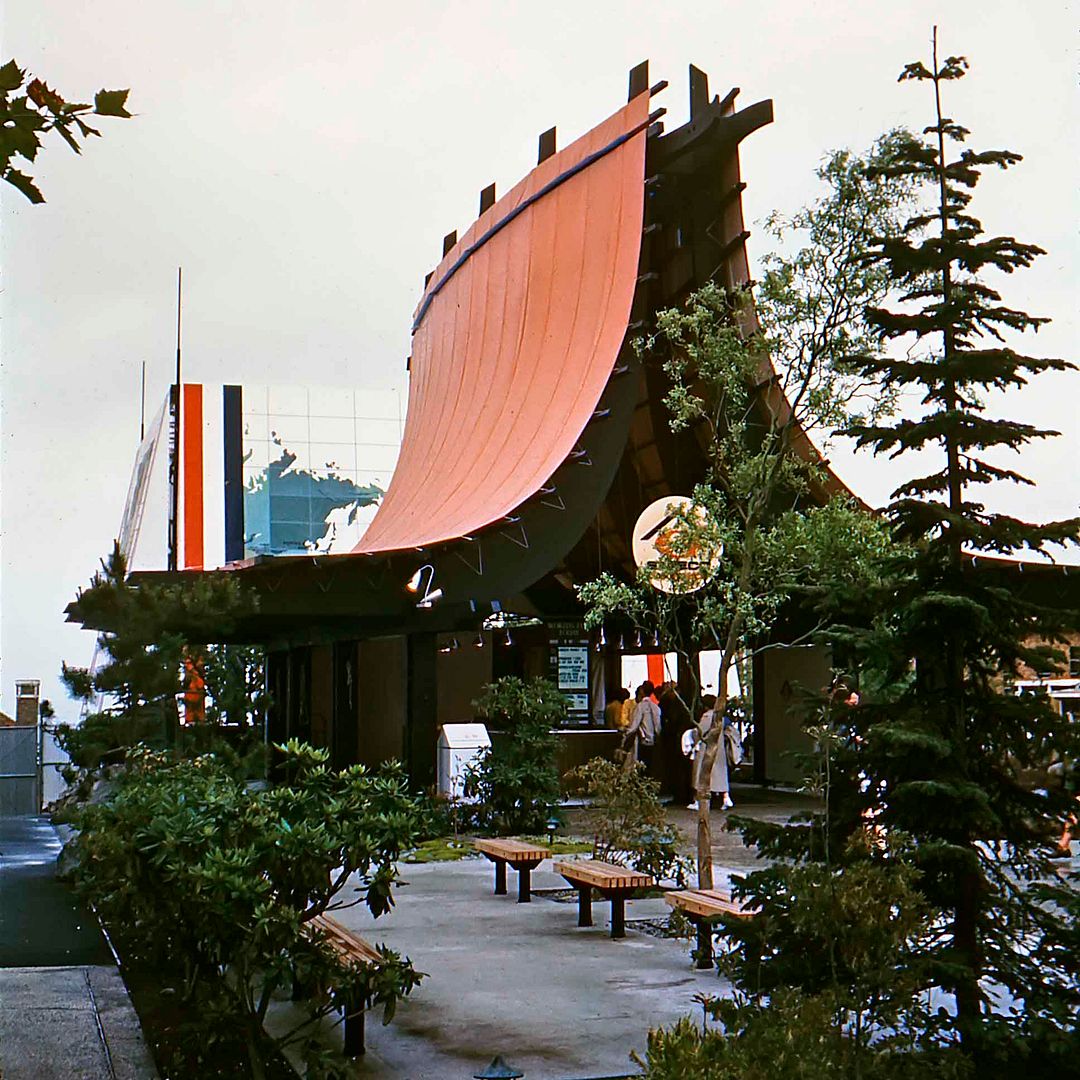 The laminated wood shapes above the Christian Pavilion recall the stone arches in gothic cathedrals. Gee, suddenly I'm remembering all the bad things I've done. Oh well! The gentleman in the foreground looks like somebody who would have been in TV commercials. Maybe for Burgie beer!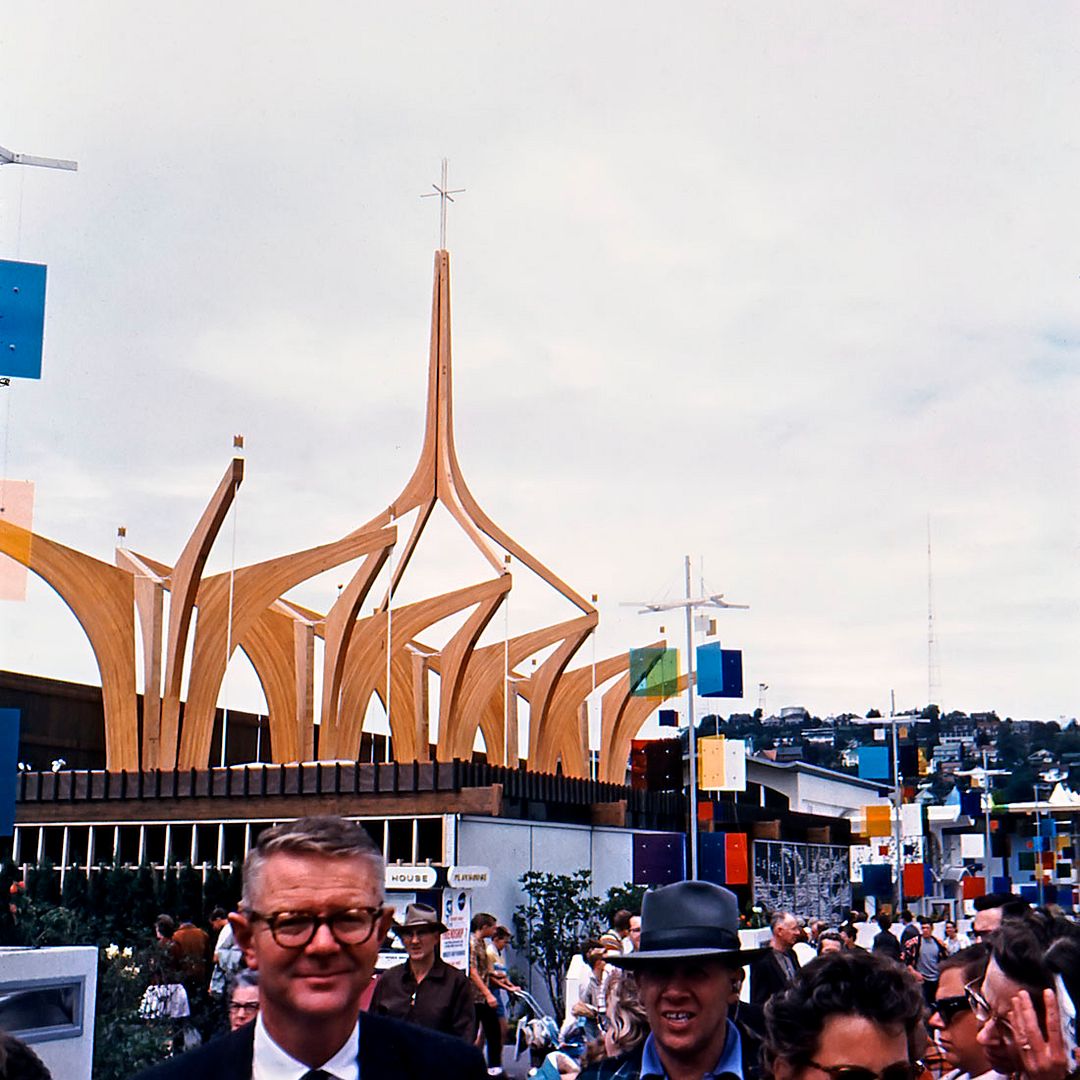 Welcome to the Gayway, where everyone is happy all the time. The upside-down umbrella roofs of the souvenir booths are interesting. Did they have a drain in the middle? I think the booth closest to us sold lamp-worked glass doo-dads ("Handmade with Corning Pyrex Glass"). I used to love watching the artisans working with a blue flame and molten glass when I was a kid.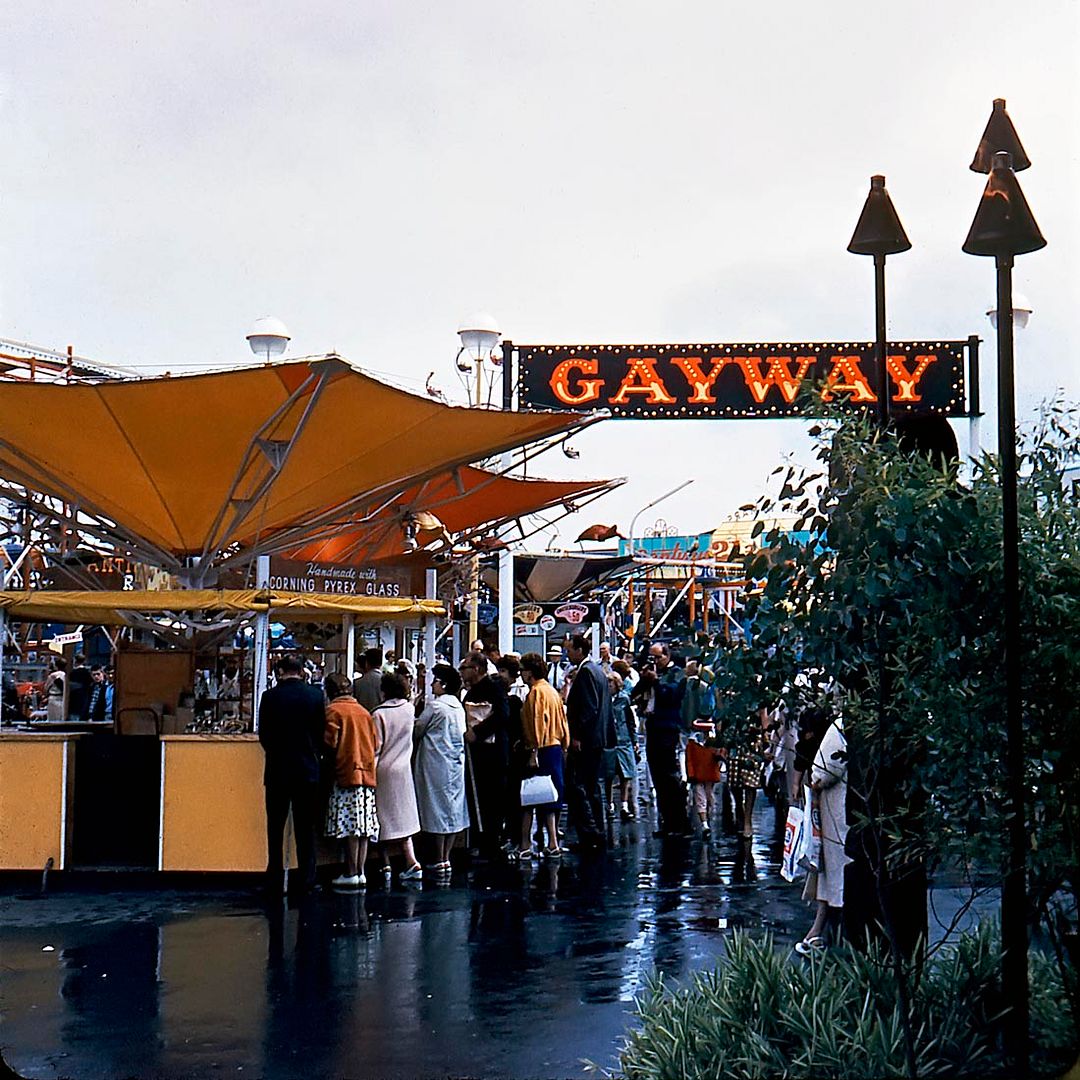 The view from the top of the iconic Space Needle was pretty spectacular. There's part of Puget Sound in the distance; parking aplenty; and the amusement zone below us. Let's take a closer look.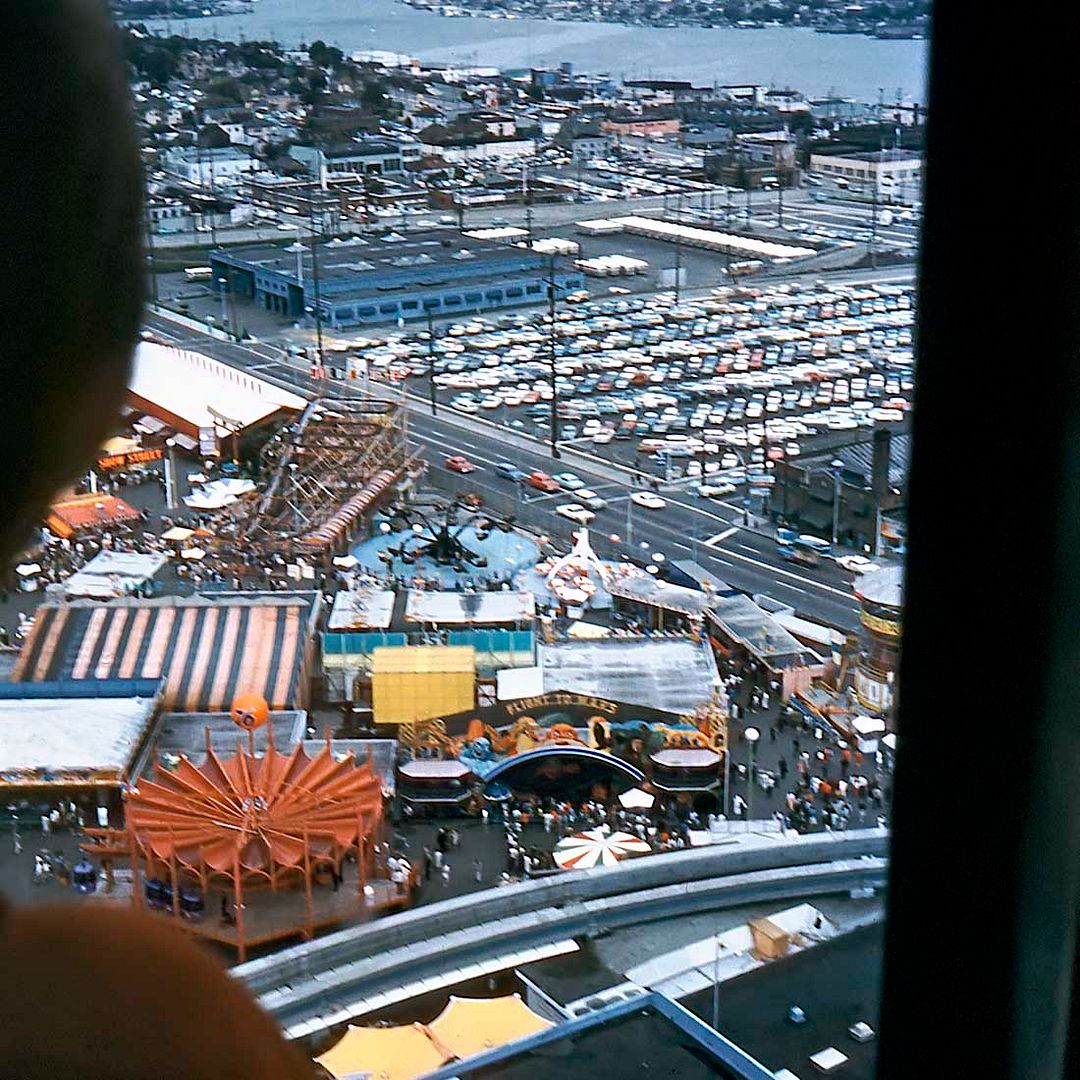 There's the "Wild Mouse" roller coaster, and the "Octopus"-type ride was known as "The Meteor". To it's right is the "Flying Coaster". In the lower right, the façade for the "Flight to Mars" attraction; The building with the Union 76 ball is one of the stations for the Skyride.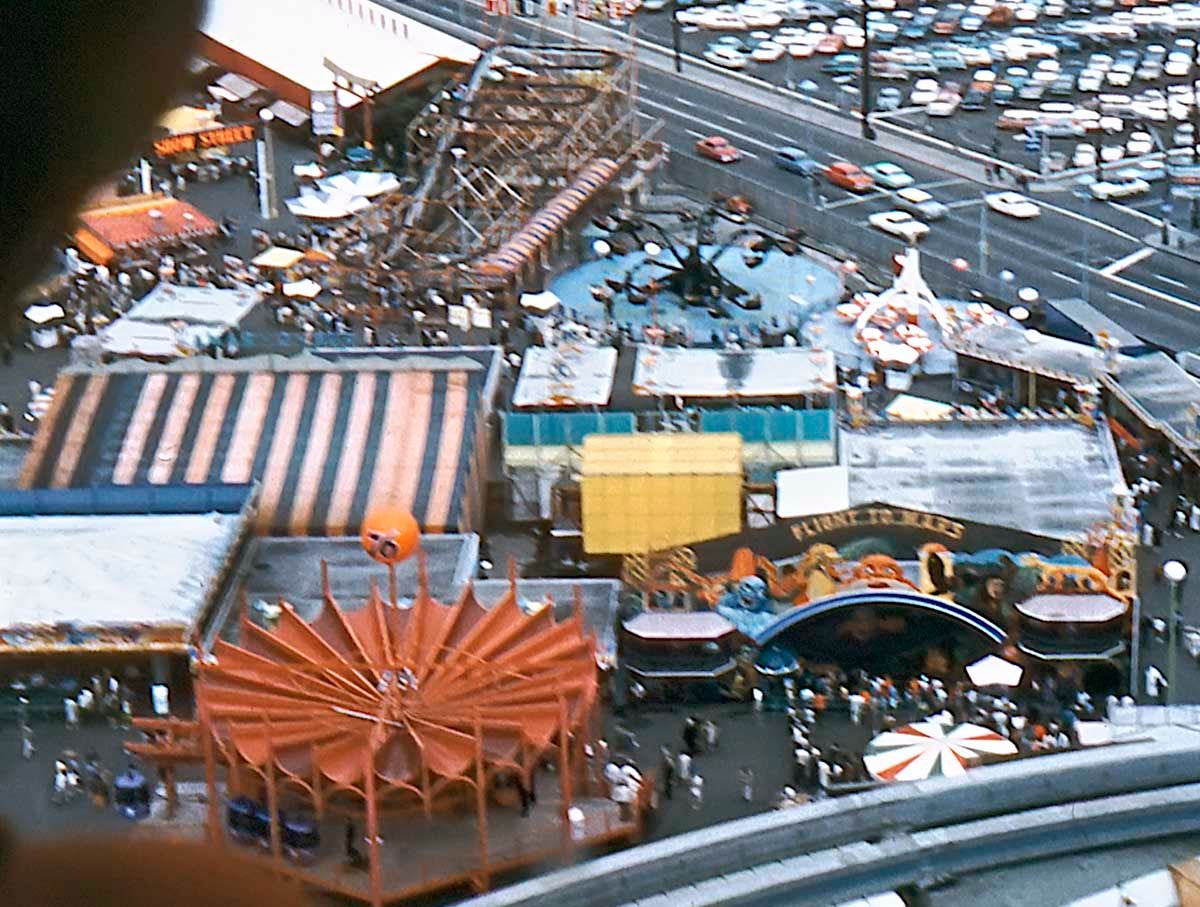 Once again, I'd like to recommend Bill Cotter's book, "Seattle's 1962 World's Fair" for folks who want to learn more. It's a great reference with tons of neat info!