Almost everybody has heard of Grauman's Chinese Theater (opened 1927) on Hollywood Boulevard. But Grauman's Egyptian Theatre (just a few blocks east of where the Chinese Theater is) was built first; and for a few years it was the most glamorous place to see a movie. Built in 1922, it was even the site of the first Hollywood premiere - Robin Hood starring Douglas Fairbanks.
Like many of the old movie palaces, the Egyptian had started to fall on hard times - although it still looks pretty good here. For some reason the theater is showing Ben Hur (winner of 12 Academy awards) in July of 1961 even though it was originally released in November 1959. And they're making a pretty big deal of it too! What gives?
Just to the right of the Egyptian is the site of the Pig 'N Whistle restaurant - once a popular chain of eateries. But that yellow triangular sign in the window says "for lease". Ooops! Fortunately, the Pig 'N Whistle was purchased and restored by new owners, and you can still eat there today.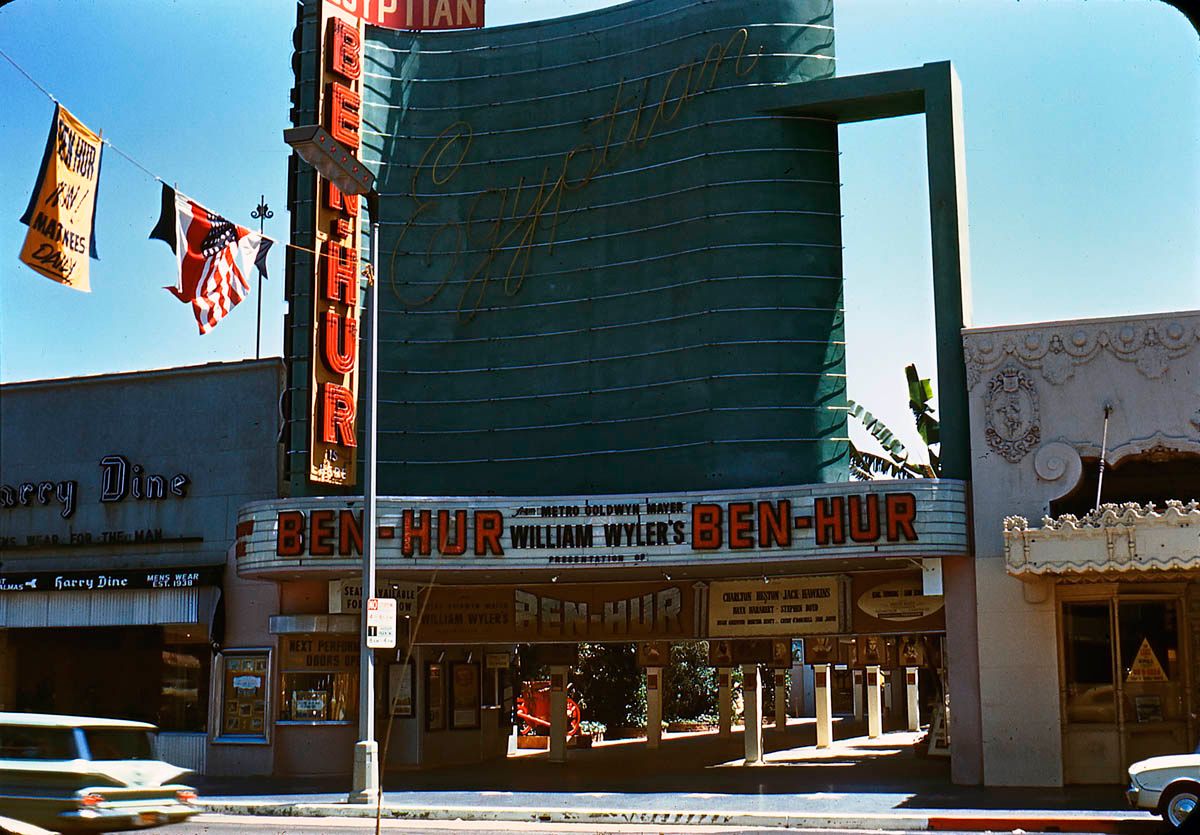 I always like to see what the place looks like today, and here's a screen grab from Google Maps. Pretty different, huh? By the 1990's, the theater had fallen into disrepair; the city of Los Angeles sold it to the American Cinematheque for one dollar on the condition that they would restore it. Nearly 13 million dollars later, the theater reopened, and it is often the host of various movie festivals. I'm glad this part of Hollywood history is still around!