Today's first Knott's Berry Farm photo is this rather unlovely picture taken in the new "Roaring 20's" area; but if we zoom in a bit, we see a few interesting features...



At the extreme right, near the "Roaring 20's" sign, you can see just a sliver of the Calico Mine Train building. Panning left, there's the Buffalo Nickel Penny Arcade (gotta have an arcade in the 70's!). The fountain was a prop from the movie "Hello Dolly". And finally to the left you can see the building that housed the much-beloved "Knott's Beary Tales" ride.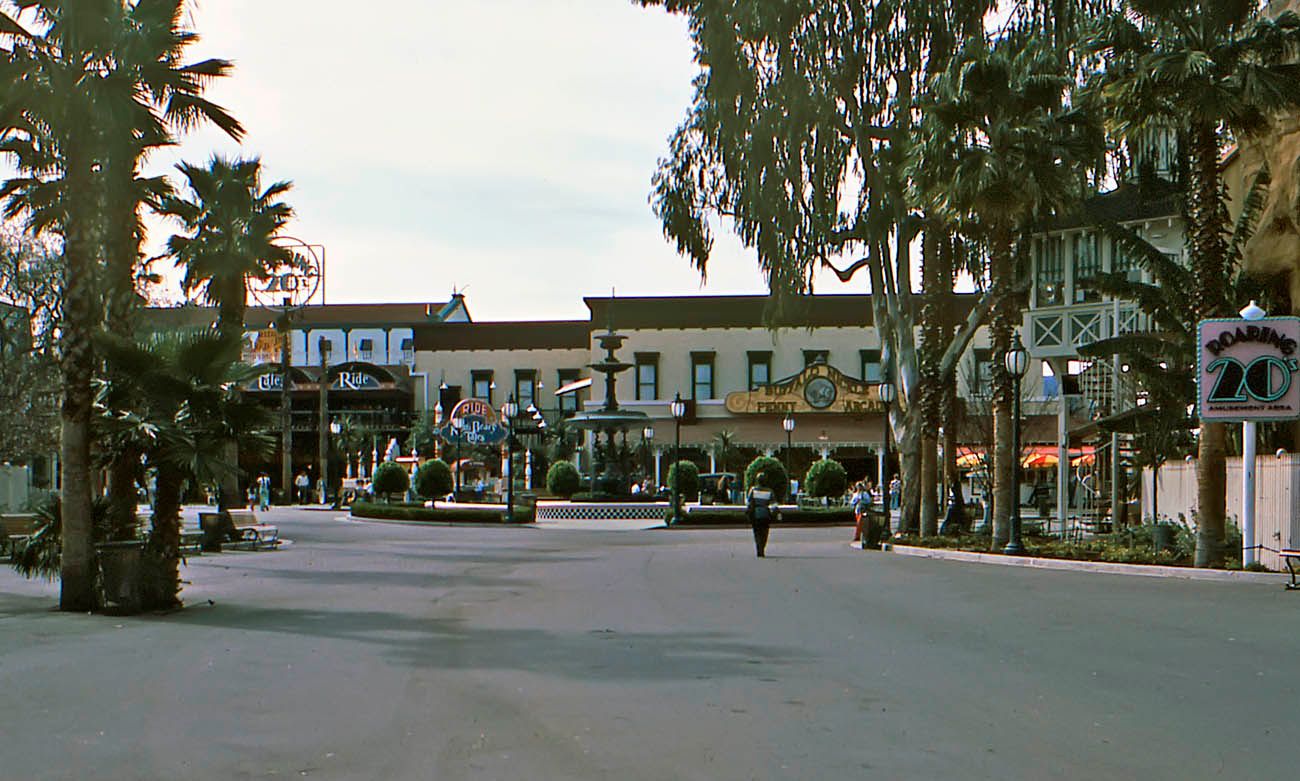 Now we're in Boot Hill, looking at the tombstone of Joseph Nagnabber. He nabbed nags! I love that he died of "suspended animation".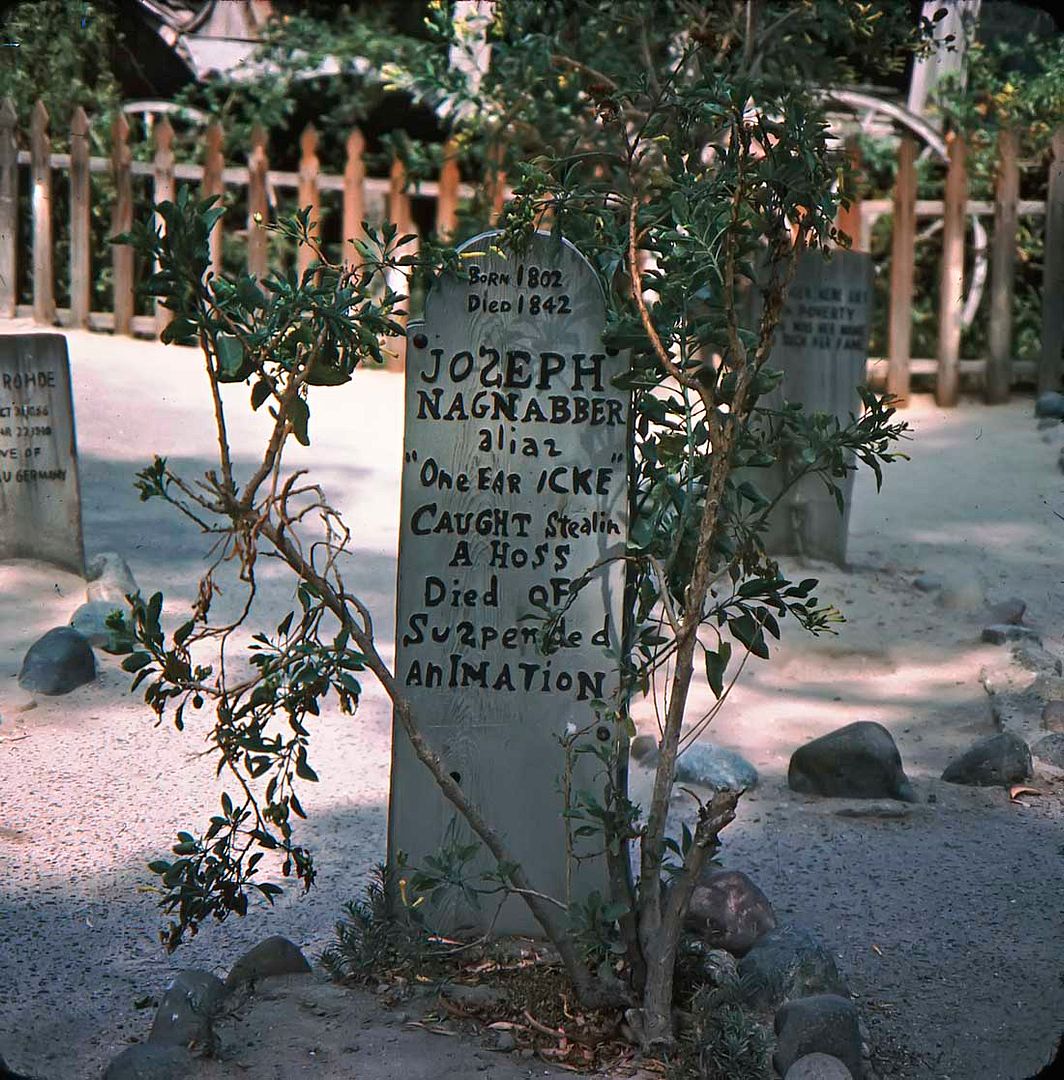 And finally, from sometime in the 70's, here are those crazy seals again. Notice the sign in the background for the "educated animals".