How about a little detour today? No Disneyland, Knott's, or World's Fair photos. Instead I chose three photos from various places around the country where folks went to have a little fun.

First up is this amazing July 1965 photo of a gigantic woman. She has to be 20 feet tall at least! But that doesn't mean that she doesn't like to have fun just like everyone else. And since she happened to be in Front Royal, Virginia, she just had to see the famous Skyline Caverns. Discovered in 1937, these beautiful caverns are a year-round tourist attraction. OK, I admit that the woman isn't really 20 feet tall (fooled ya!); instead, she is standing next to a miniature train that will take you on a ten minute ride that "...carries you around Horseshoe Curve, across Apache Flats, by Kissing Rock and Sinkhole Overlook, and through Boothill Tunnel." You can still ride that very same train today!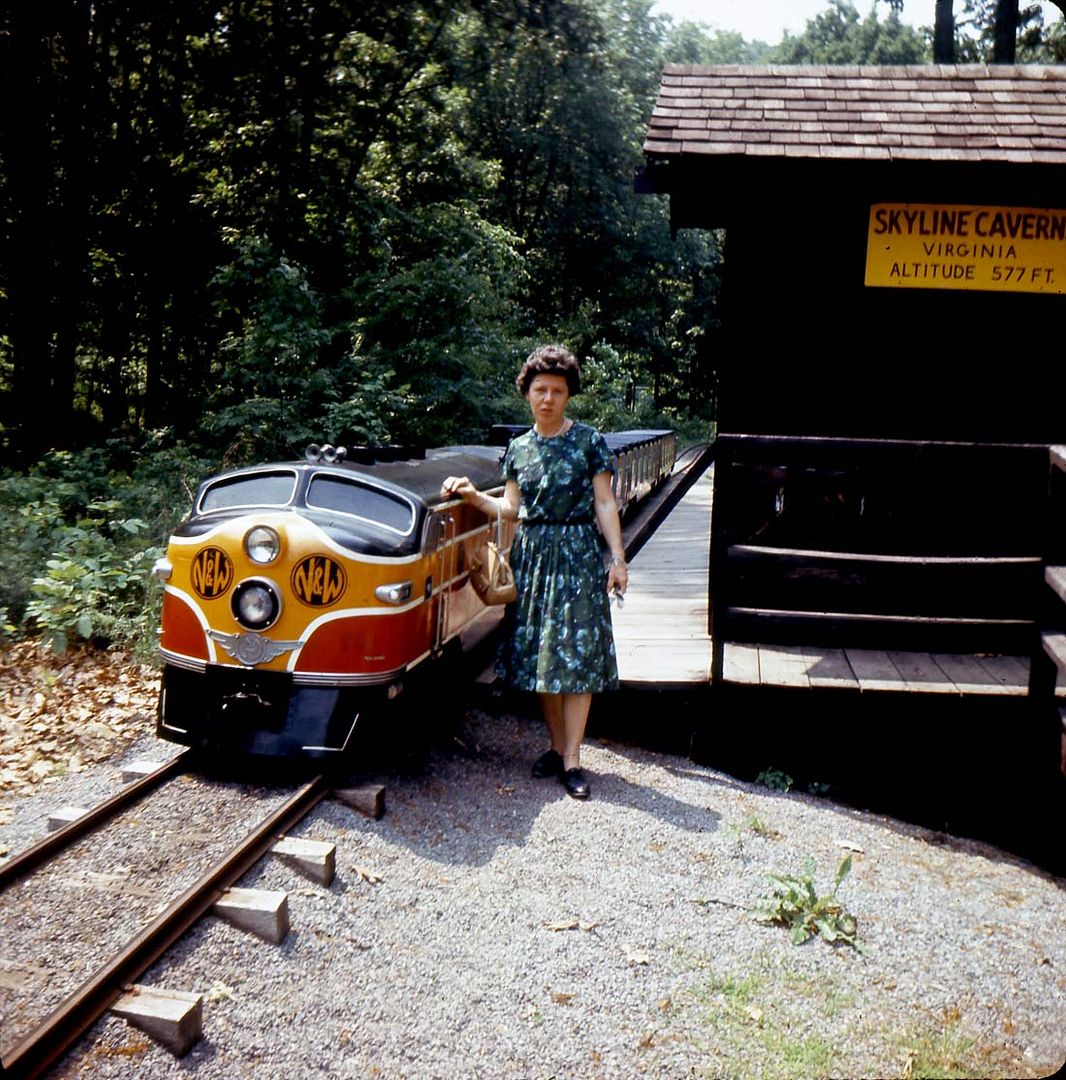 And now, set the wayback machine for October 1958, where (when?) we will visit Michigan's Hillsdale County Fair. In '58 the fair was celebrating its 107th anniverary (it's 158 years old now!!). According to the official website, the fair boasts "a new theme each year... the Fair never fails in its effort to bring the old favorites as well as new additions each year." They refer to it as "The Most Popular Fair on Earth!", and who am I to contradict? I love this photo, a sweet and juicy slice of midwestern Americana.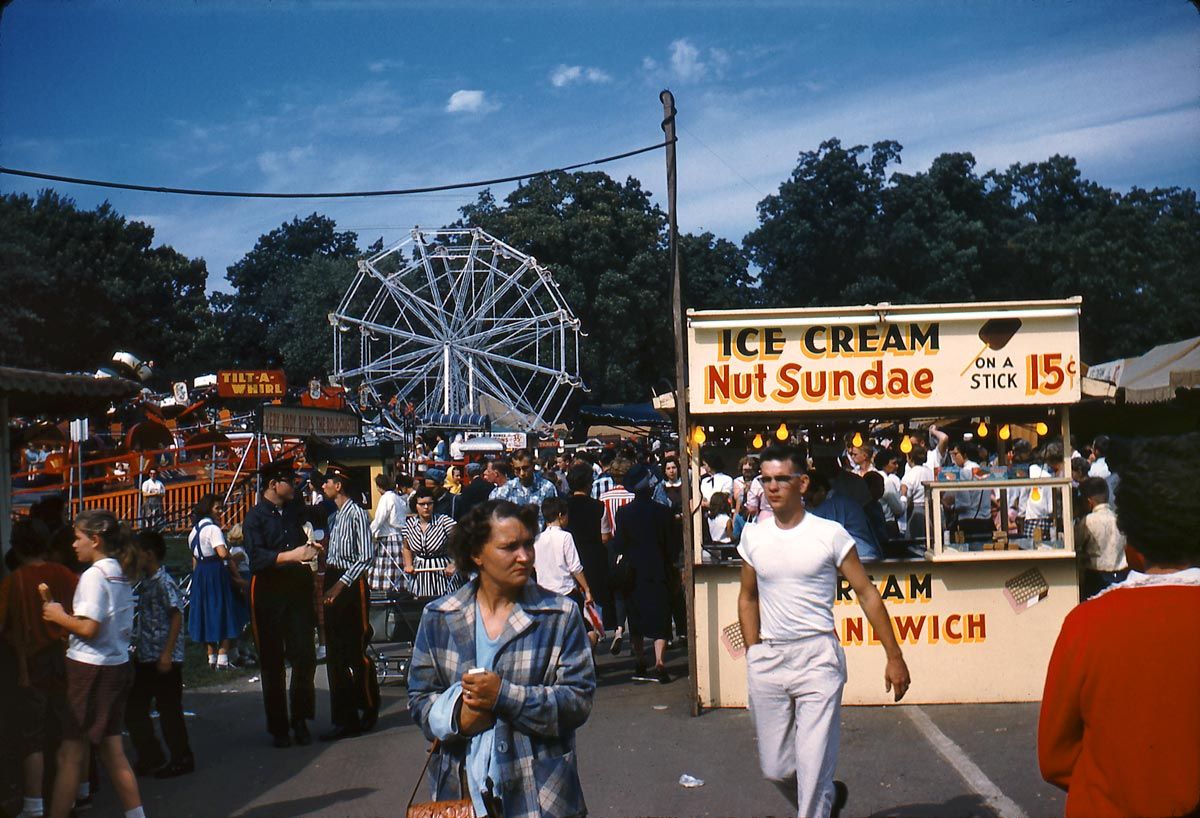 Now we'll travel to August 1972, and take a look at this photo taken at Weeki Wachee Springs. It's a Florida tourist attraction featuring underwater performances by mermaids that can be viewed in an aquarium-like setting in the spring of the Weeki Wachee River. You'd think that real mermaids would have made the news, but then again I mostly watch cartoons.