Today I have five images from Knott's Berry Farm, from September 1969. None of them are very exciting, but maybe when you have five or them, they add up to a semi-interesting post.

A gun was standard equipment in the old west, so it only made sense that Knott's had a gun shop. I can only assume that you couldn't buy a real gun there (can you imagine??). So what was in there? A display of vintage firearms and related paraphernalia? Toy guns? I really have no idea.



You know what grandma needs for her birthday? A knife. The bigger and pointier, the better. Guns scare her, but she can wield a shiv like a pro (from her gangsta days). And when she's done protecting her turf, she can use it to peel potatoes or skin a mule. Mmmmm, mule....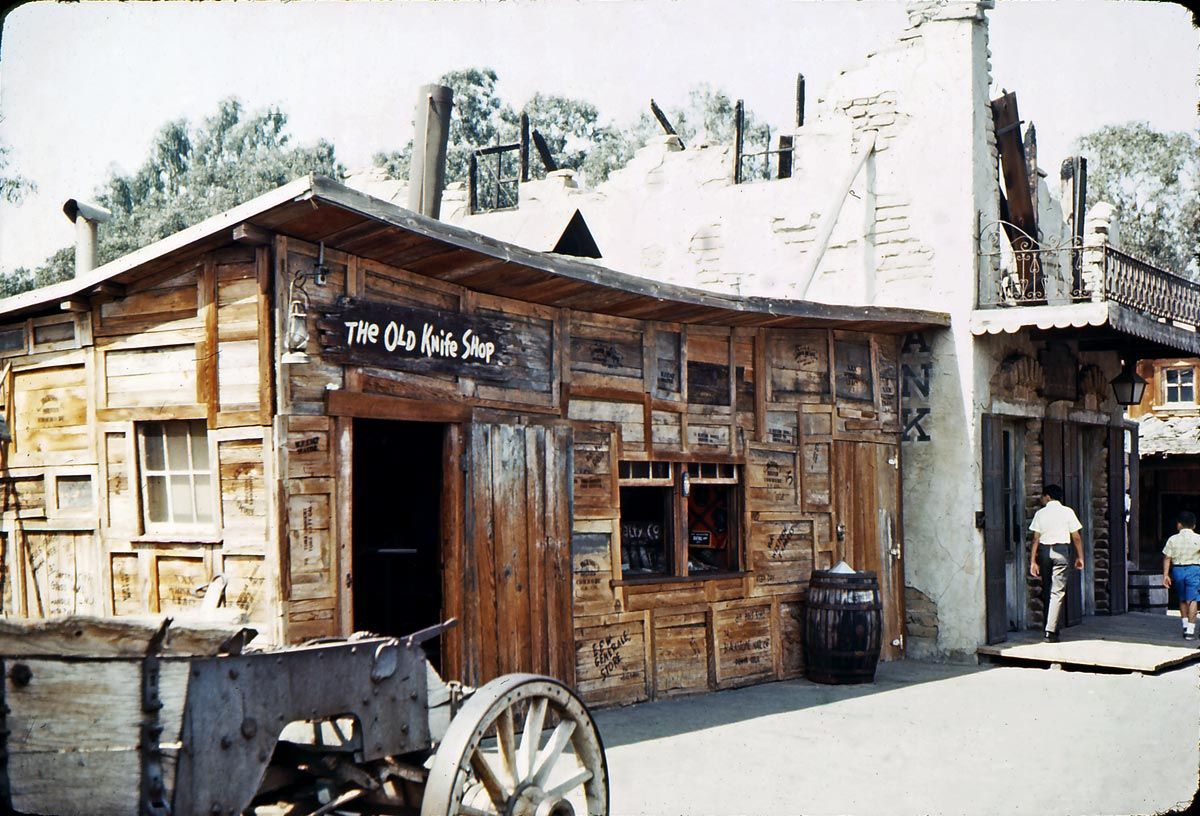 Trees were scarce in the more arid parts of the old west (like Aridzona), so you used what you had, including old shipping crates. The same theory applied to Tom's Treehouse at Disneyland.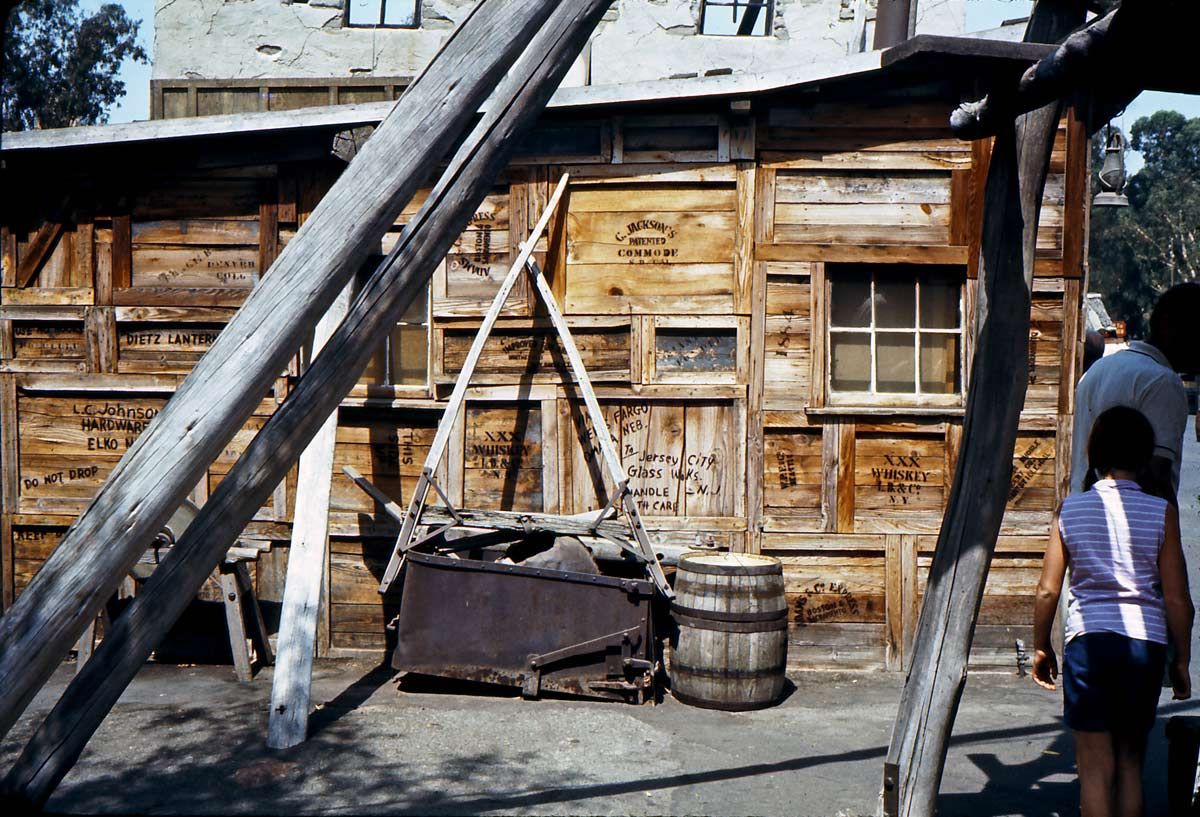 The next two images are from the Fiesta Village area. Apparently there were a number of brightly painted aviaries in among what must have been a petting zoo (notice the black chupacabra in the lower foreground). This first cage contained some doves and - look! - on the ground, is a rare, man-eating mallard duck.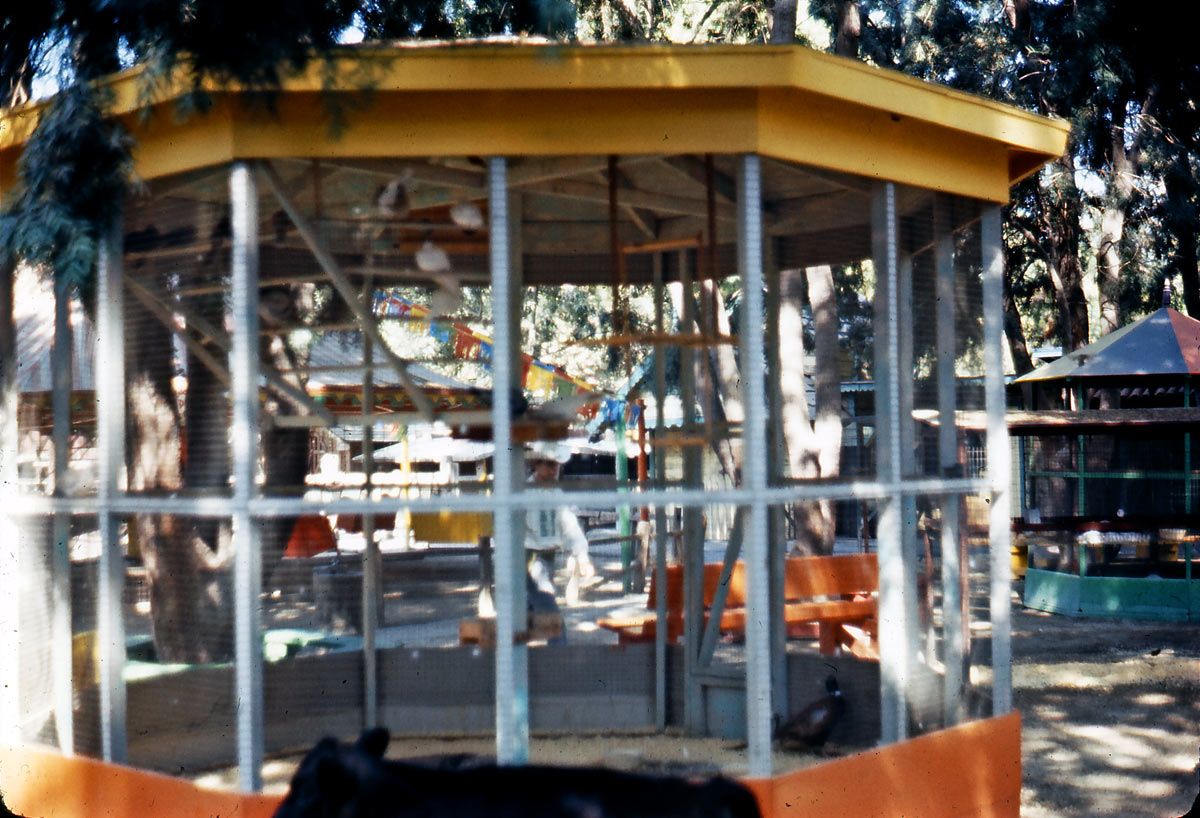 We can't see who lives in this aviary; even though this photo is from the end of the 60's, the multicolored design reminds me of many amusement parks of the day (I swear they had something just like this at Hershey Park a few years later).