Who likes photos of the 1964 New York World's Fair? Cool people, that's who.

Here's a great picture of the Tower of the Four Winds, out in front of Pepsi/Unicef's "It's a Small World". It's like a crazy, gigantic eggbeater, with propellers and pinwheels and whirligigs and gigglywhirls. It looks pretty cool, you have to admit! I thought I had heard that a scale model of it was going to be built for the Walt Disney Family Museum, but if so, it hasn't shown up in any of the photos that I've seen.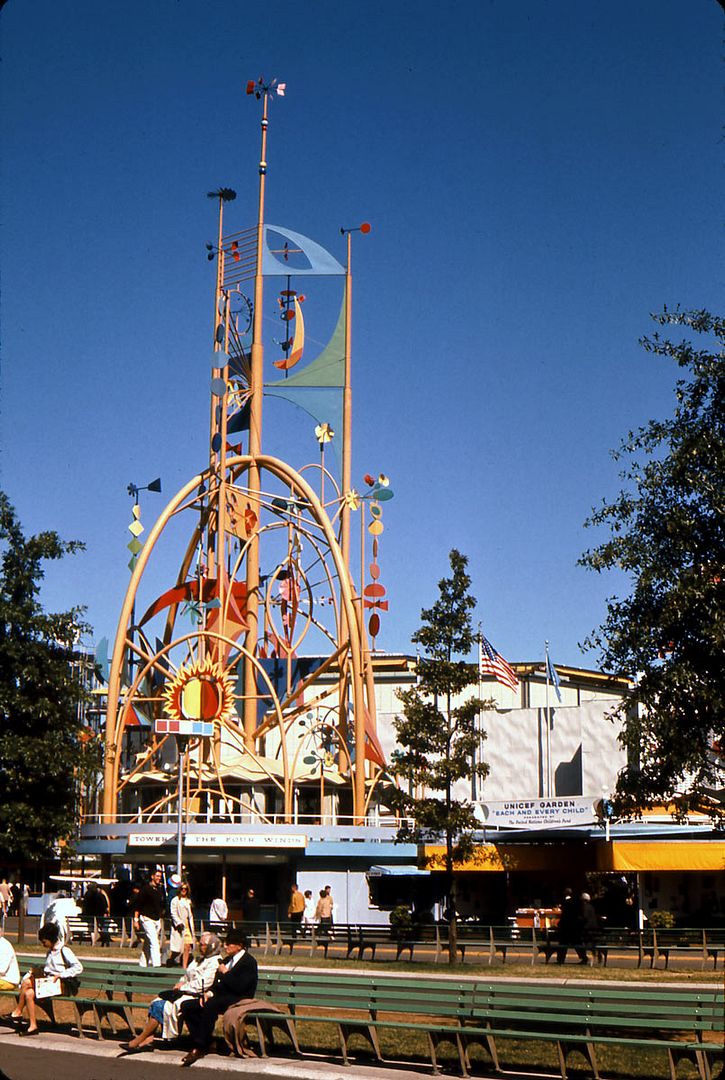 I guess you had to pay for each ride individually at the Fair (?); or did you buy a pass? Because if I could, I'd probably ride that Skyway back and forth to give my aching feet a rest, and to enjoy the fantastic view, gliding over it all.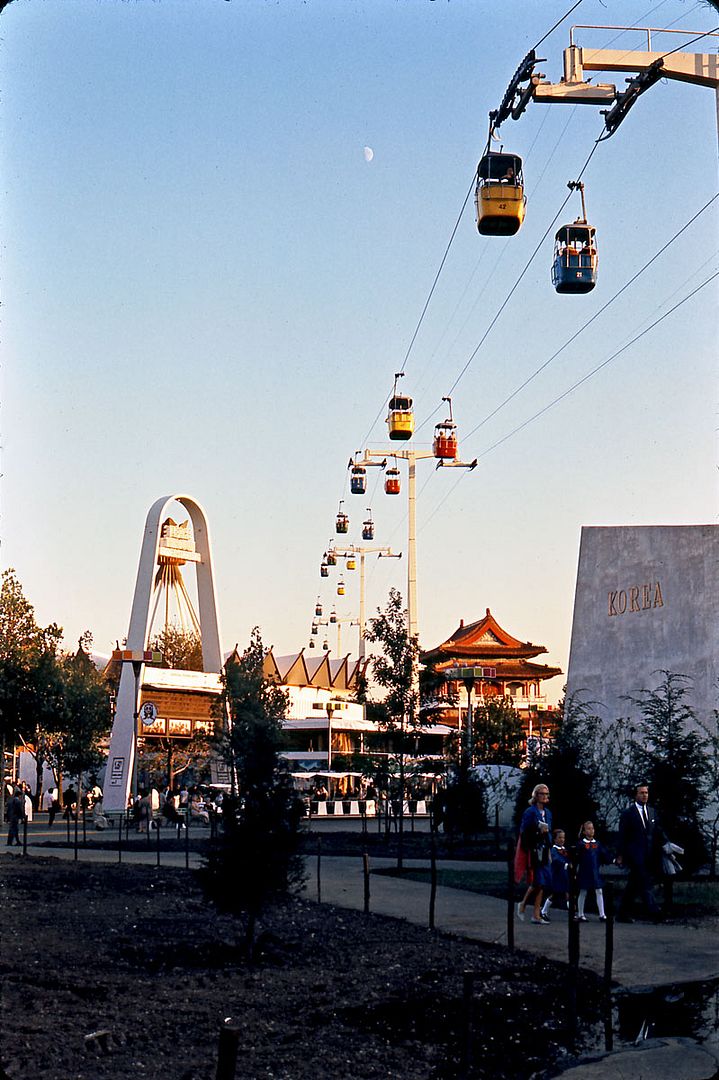 You can still see these two towers over at the New York State pavilion, although they are dilapidated and haunted by pirate ghosts. You'd think that somebody in Queens could find a cool use for these unique, historic buildings. When I win the Lottery (any day now, I can feel it!), I am going to buy the pavilion, restore it, and make it my swingin' love nest. "Clothing optional" of course!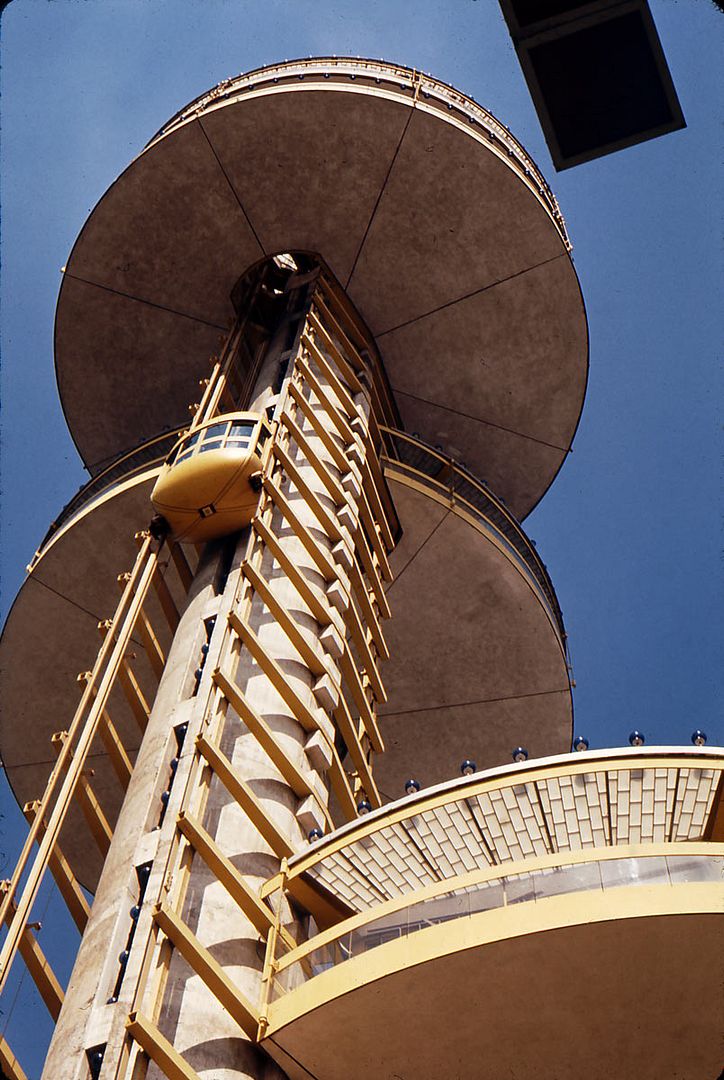 *I'm happy to report that I managed to avoid being selected for a jury yesterday!