Our photographer of the day loved City Hall and Town Square!

There's City Hall, decked out in Christmas decorations. As you can see, the California winter was cruel this year, requiring people to wear itchy cardigans and maybe even a dreaded flannel shirt. Is that crowd to the left in line for the Horse Drawn Streetcar?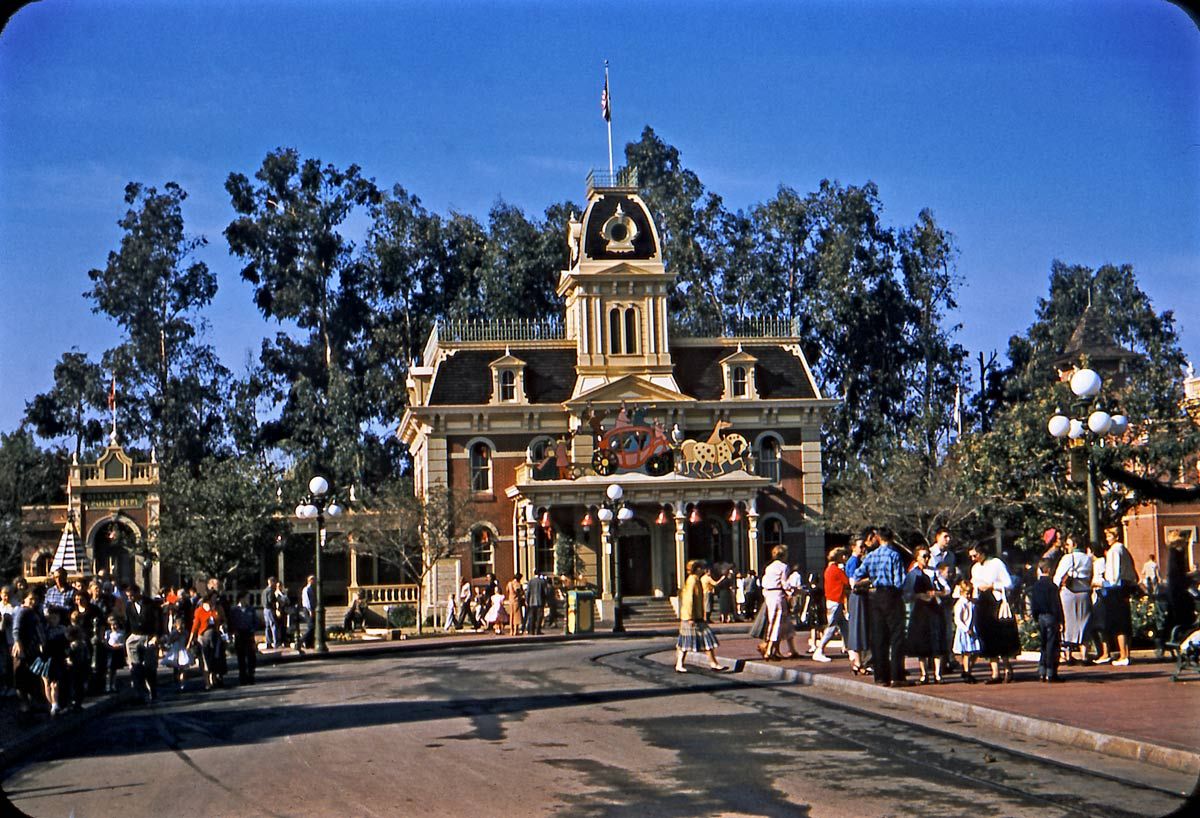 Our photographer managed to pivot to the right somewhat, and captured a Streetcar filling up with a fresh load of guests. I sure love the way the ladies look in those 50's skirts!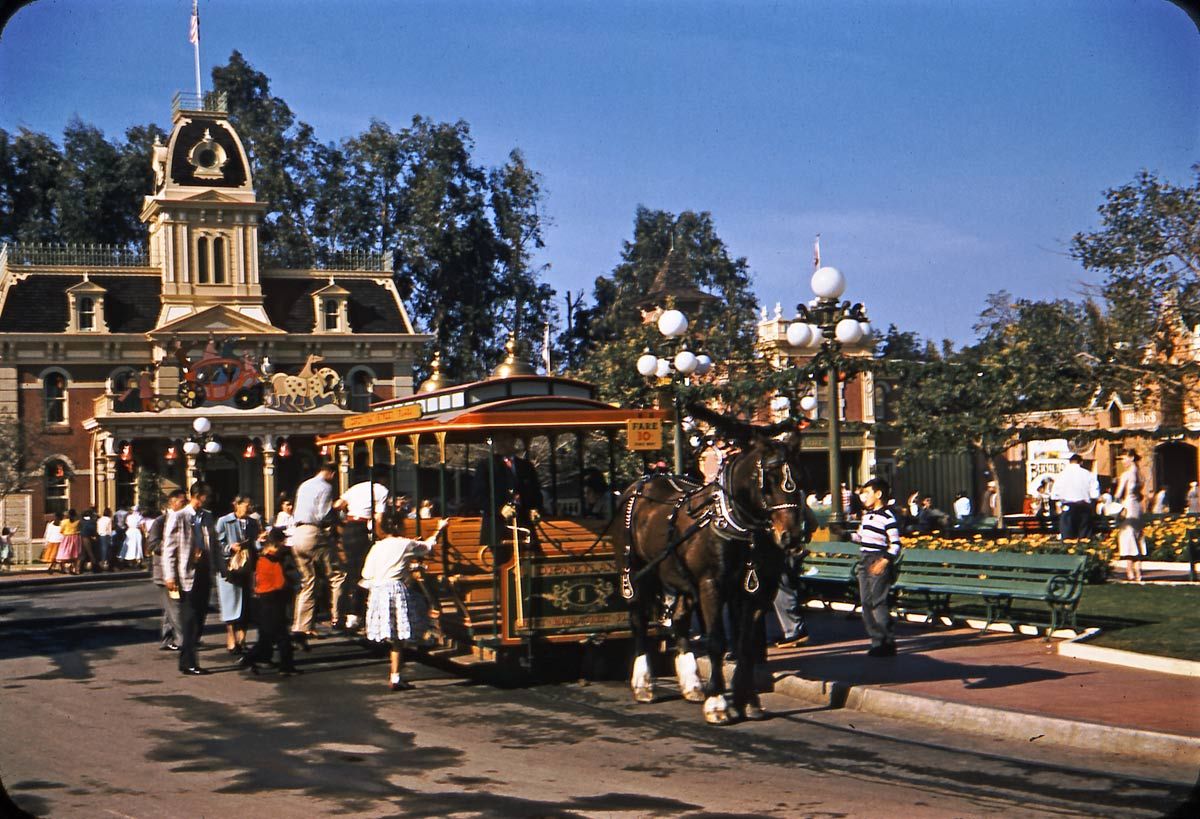 The Surrey passes by the Streetcar, drawn by two snowy-white horses (the Streetcar used one horse, but he's a big fella!).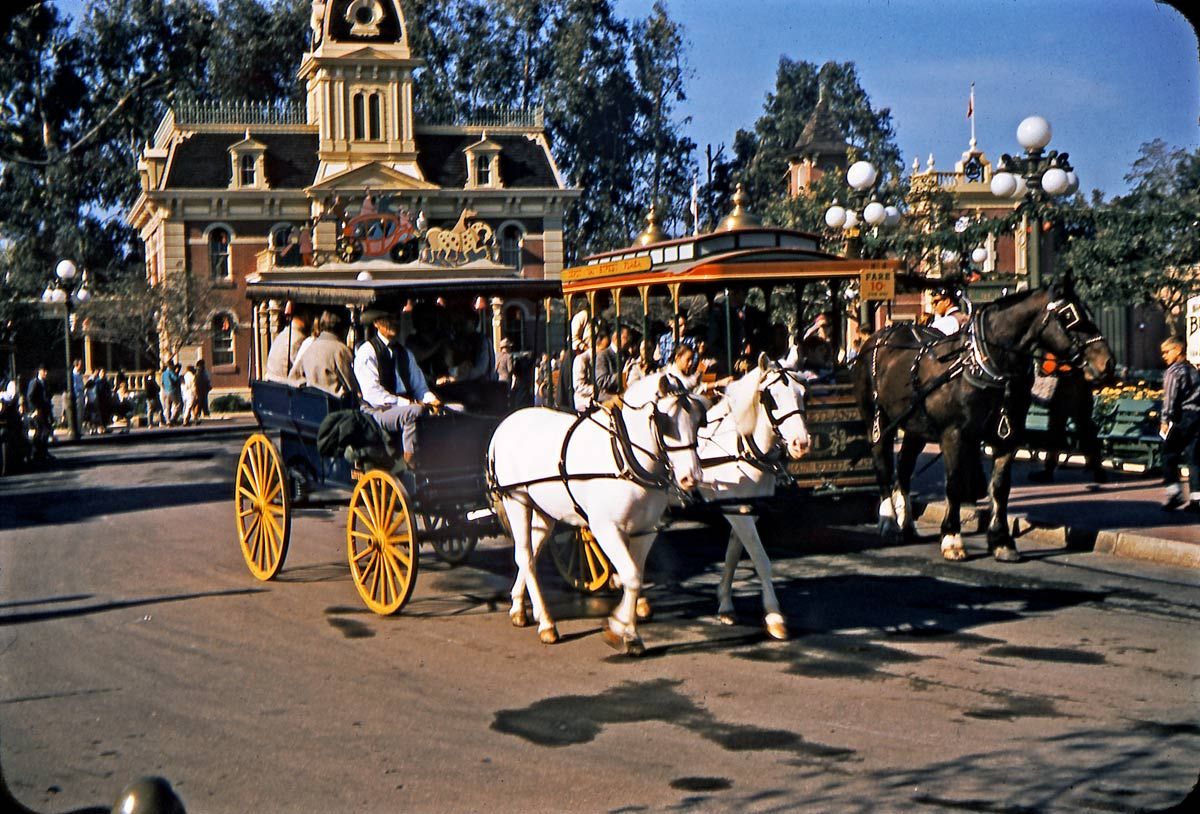 **************************************************************************

Following up yesterday's Kiddy-Land post, I received an email from Jennifer & Tim Doane, suggesting that the photos could be of Kiddy Land from Melrose Park, Illinois. Since some of the other photos in the lot were from Illinois, this sounds like a good guess. Take a look at some reference they sent, here and here. Sadly, this little park closed LAST MONTH! I love the little train, which must have been manufactured by the same company, but now I am thinking it might not be the same place (many thanks for the research and the email though, Jennifer and Tim!).

In the comments, Vaughn suggests that it could be from Knoxville, Tennessee. He has found "Mayo's Garden Center", which just happens to be up the road from a "Kingston Pike Shopping Center". It really does look like that could be it, you can see a sign for a Kingston Pike Center in the background in photo. If you look it up on Google Maps, it sure seems like you can tell where Kiddy-Land used to be (although there is no miniature train any more).

Cool!