Let's take a stroll around Main Street, circa 1960. I love this first shot, a "you are there" picture showing the northwest side of the street. There's the Penny Arcade, where you could watch brief "flip book" type movies on the hand-cranked Mutoscope machines, play unique arcade games, test your strength, and even buy ticket books. The Gibson Greeting Cards shop is still there, though it will be replaced by the Hallmark shop pretty soon.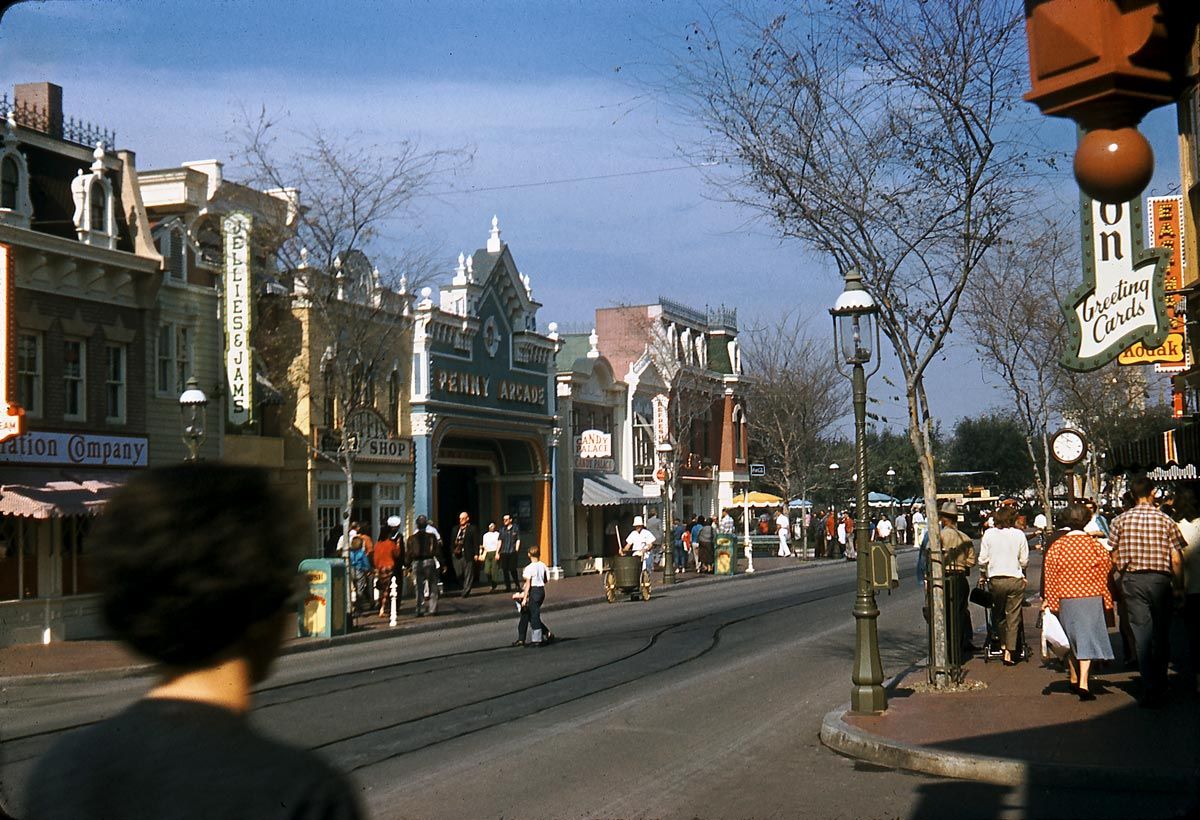 We've walked all the way to the famous "hub", and stop to watch Vesey Walker and the Disneyland Band go by. I wonder if he tended to play more traditional Sousa marches, as opposed to songs like "Zip-A-Dee-Doo-Dah" or even the "Mickey Mouse Club March"?



Somebody needs to clean the schmutz off of the lens, this picture is pretty blurry (though it gets sharper as you look to the right). But it does give the photo a dreamy quality that I like. And I know it might be considered heresy to say so, but I've never been much of a fan of the "Partners" statue that is now in the same spot as this charming little flower bed. I am a big admirer of Walt Disney, but that statue... yeesh. Somehow I don't think that even Walt himself would dig it. Just my opinion!