Disneyland was a popular destination, no doubt about it. But for most of the country, you had to find other ways to have fun. There were plenty of frontier towns and fairy tale villages, kiddy parks, and even local drive-in restaurants. Enterprising owners added an attraction or two to bring in families and give the patrons something to look at.

Today's photos are from the summer of 1958... and I wish I knew where this was! There were slides in the same lot from Michigan and Illinois, but there were also a lot from Florida and other places. The name "Kiddy Land" is just too generic without more information to go on - but it wouldn't surprise me if one of my brilliant (and good-looking) readers will figure it out!

Anyway, Kiddy-Land Drive In was mostly a place to grab a snack. Just looking at that sign makes me hungry! A cherry snow cone would be mighty tasty right now. And if you have a buck, you can get half a fried chicken. Such a deal!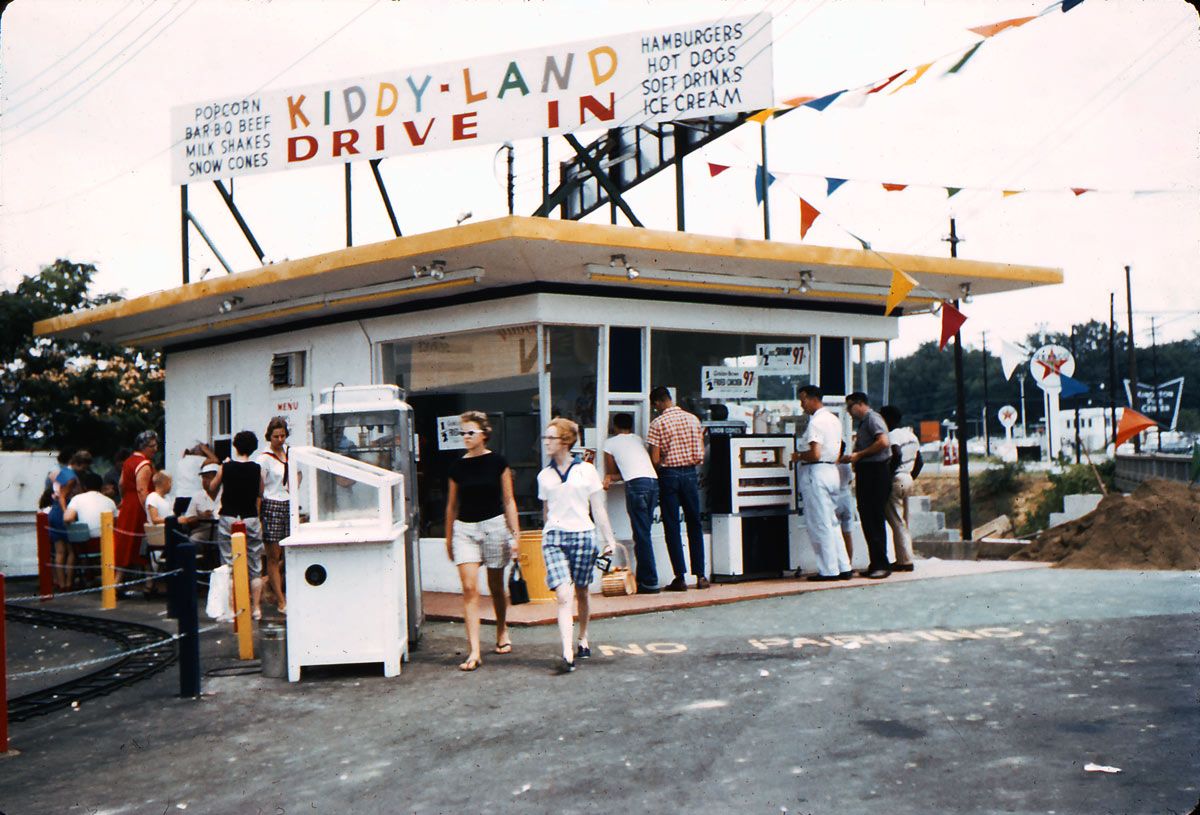 No nonsense architecture is the way to go. Unnecessary frills only distract the eye and make the patron forget to buy more food! As for the giant frog just visible in the upper left, the less said about it the better.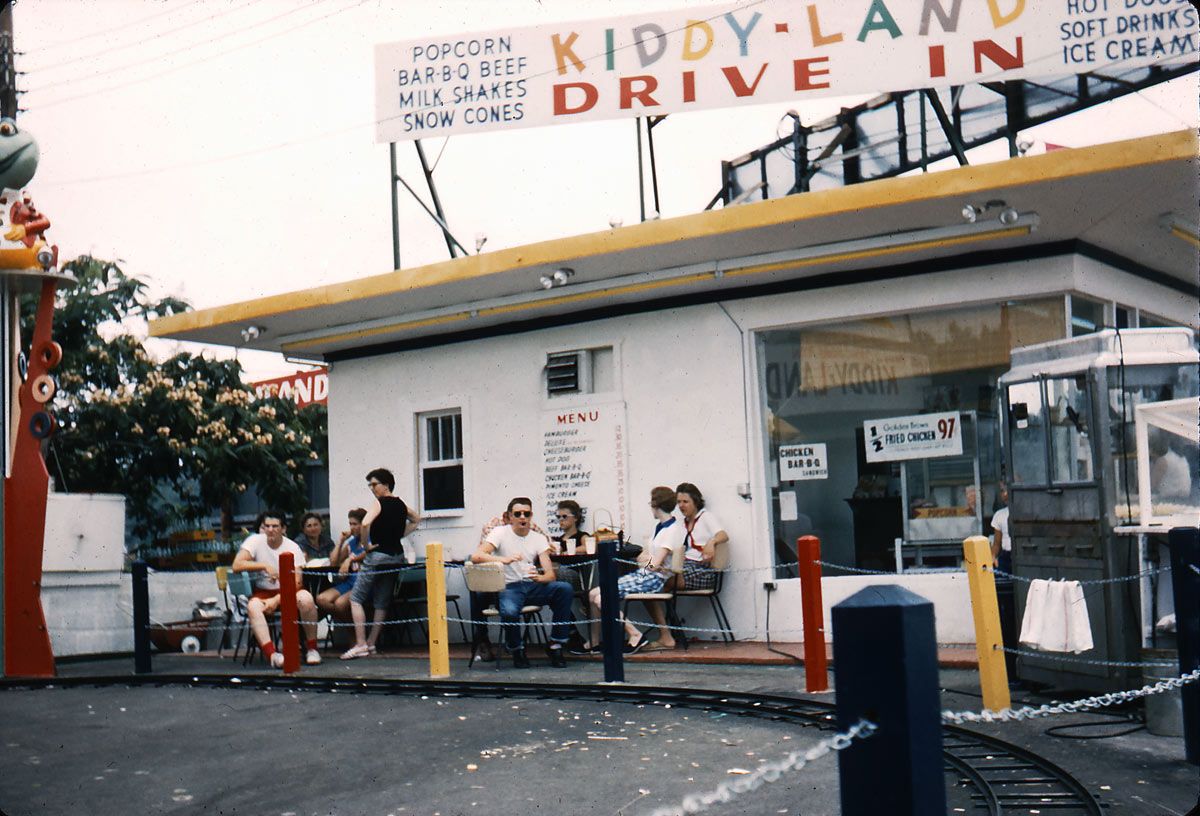 It might be a good idea to paint that popcorn cart. The streaks of rust don't inspire confidence. On the other hand, there is a sign in the window with the letter "A" prominently displayed... did that mean that the restaurant passed inspection with flying colors?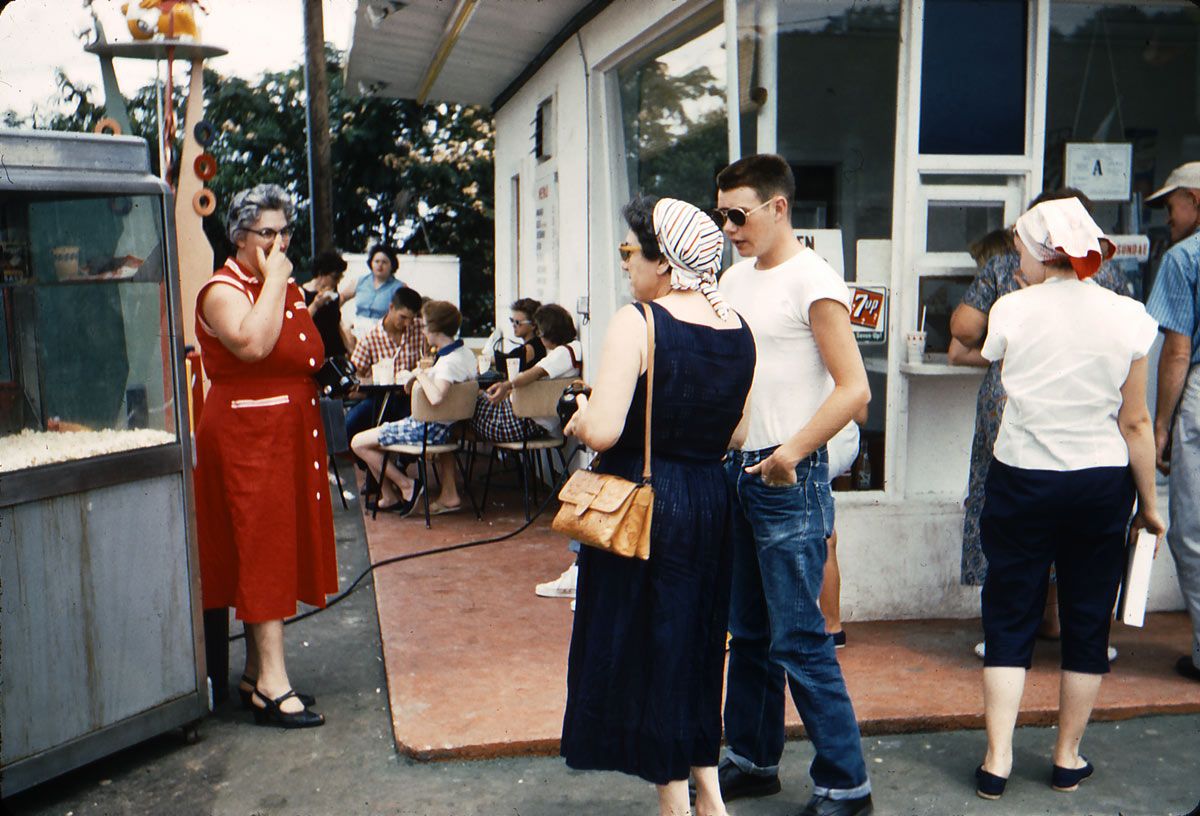 Hey, there's a miniature train! It looks very much like the one we saw at Skyline Caverns. This one is smaller, but they both have that winged, silver emblem beneath the headlights. There are no passengers, but that little girl clearly wants to ride!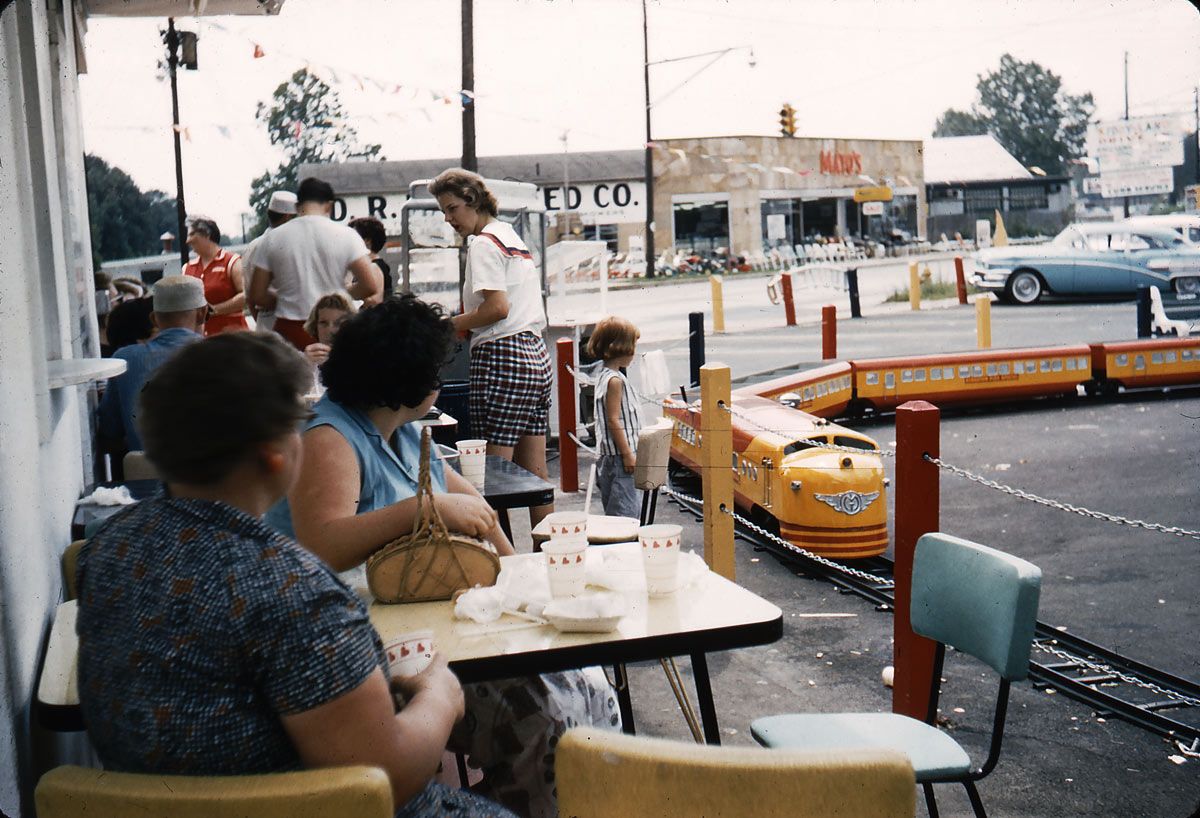 I hope you've enjoyed your visit to Kiddy-Land!