Today I have four old-fashioned snapshots, just like grandma used to take. They're not the greatest photos in the world either, which makes them even more like grandma's examples.

I like Skull Rock because it looks like it is always throwing up. One too many tuna sandwiches. I know how you feel, pal.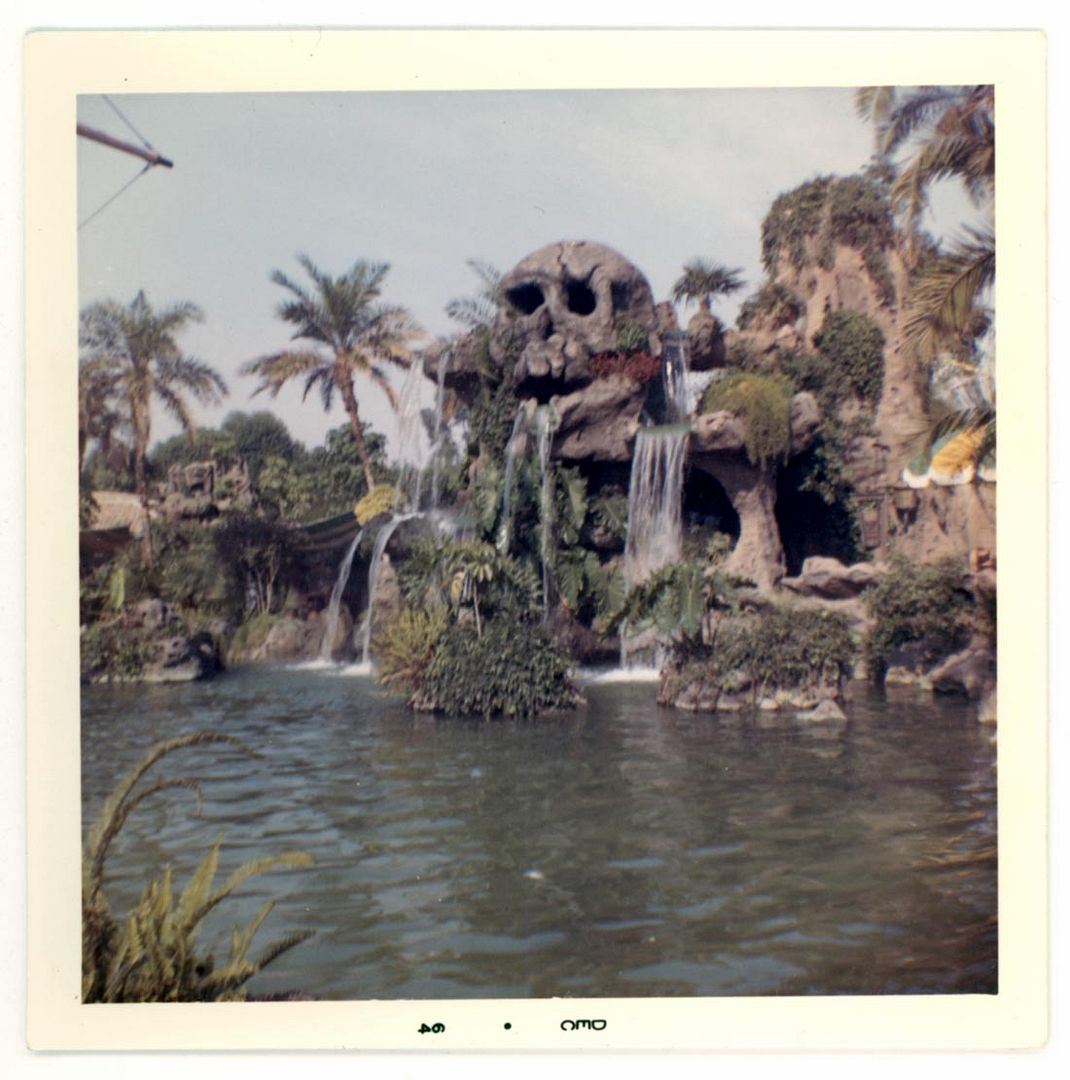 The next three are from the Skyway. I think I am posting them in the order in which they were taken. Might as well get a bird's eye view of that vomiting skull...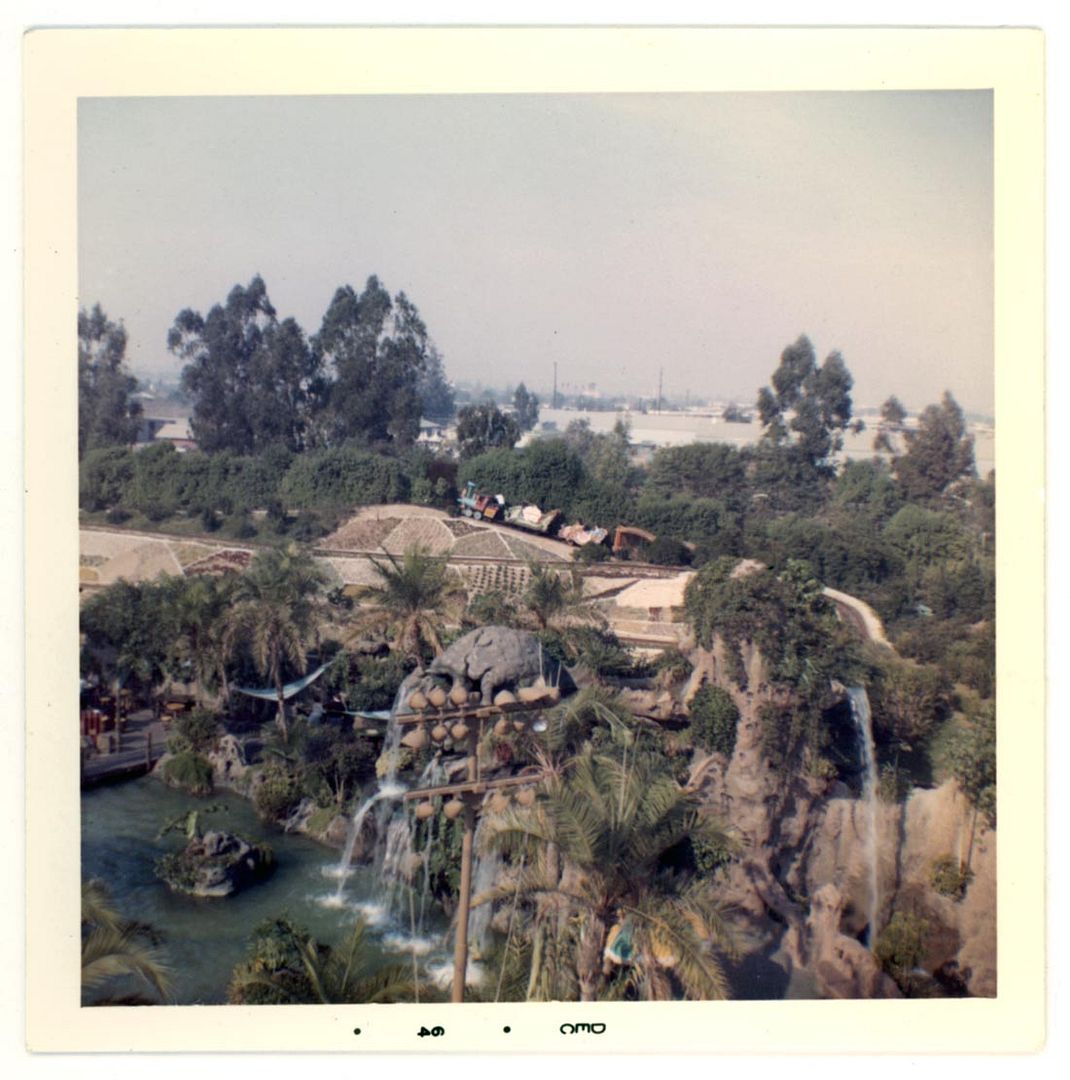 ... and here we look past the poop deck (heh heh) towards Cinderella's dream castle. She sure has tiny dreams.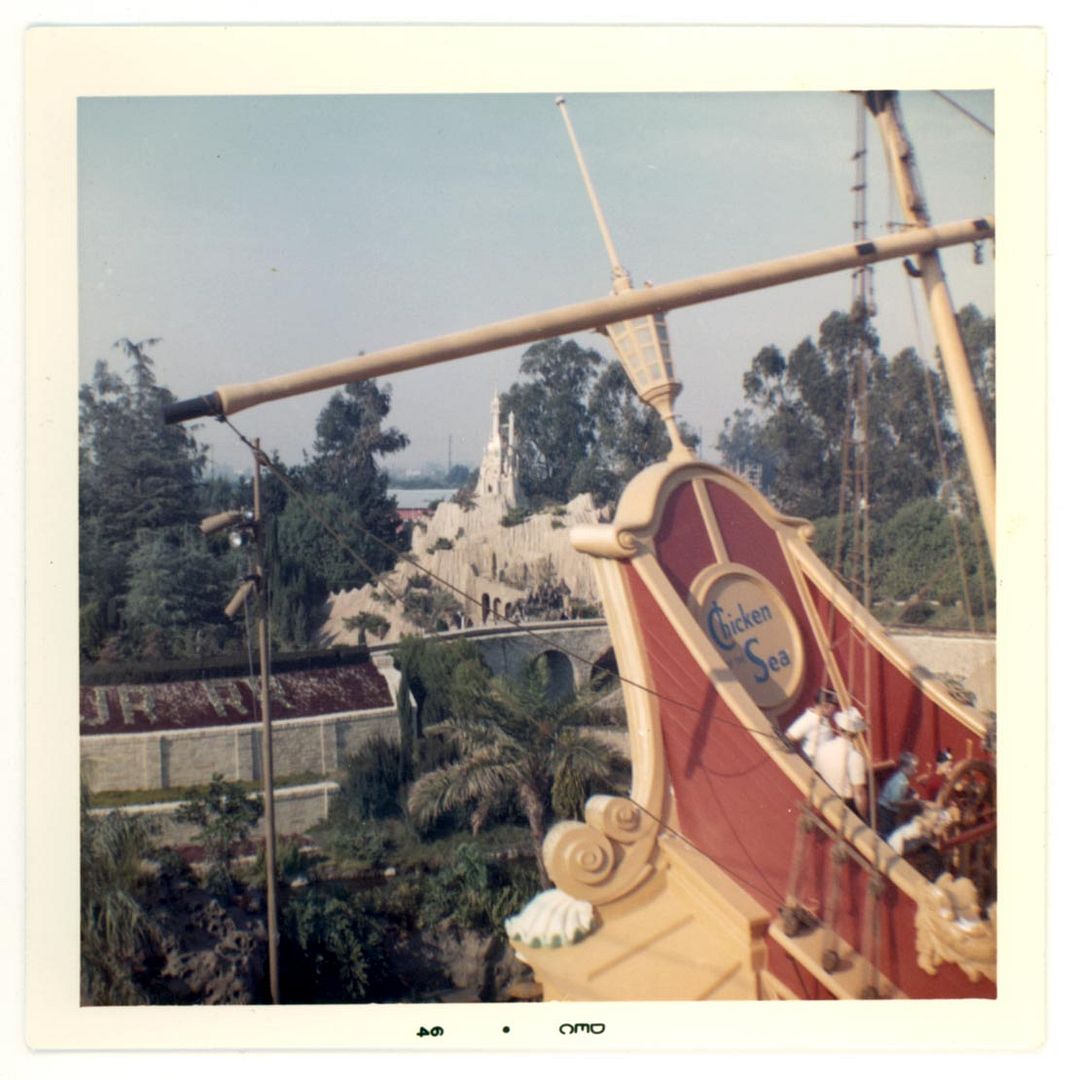 And finally, a ho-hum look down at the empty Storybook Land canal and deserted Casey Jr. tracks towards Fantasyland Station. The pirate ship dining area is to our right, beneath the canopy that looks as if it was fashioned from a spare sail.