Let's visit Adventureland today, shall we? I hope you've all had your shots, mosquito-borne diseases are no fun.

The gateway (and bridge) to this happy land is festooned with skulls, scary masks, shields, and spears. Nothing says "welcome" like skulls. Even in this little slice of Adventureland, you can see a surprisingly rich mix of textures, shapes, building materials, and architectural styles.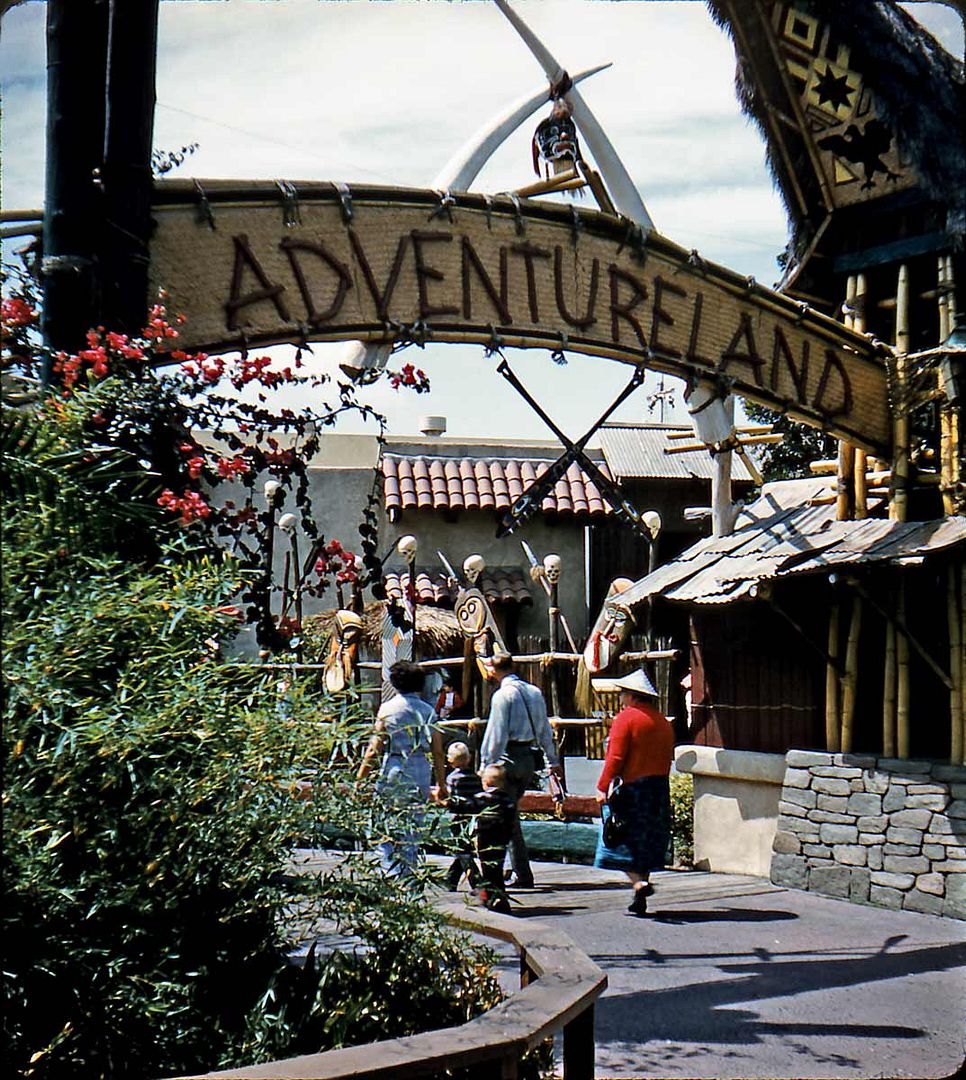 Here's a kind of unusual angle looking at the Jungle Cruise load area. The ride might be down for rehab, there were no photos of hippos or headhunters in this lot, and it looks pretty empty back there.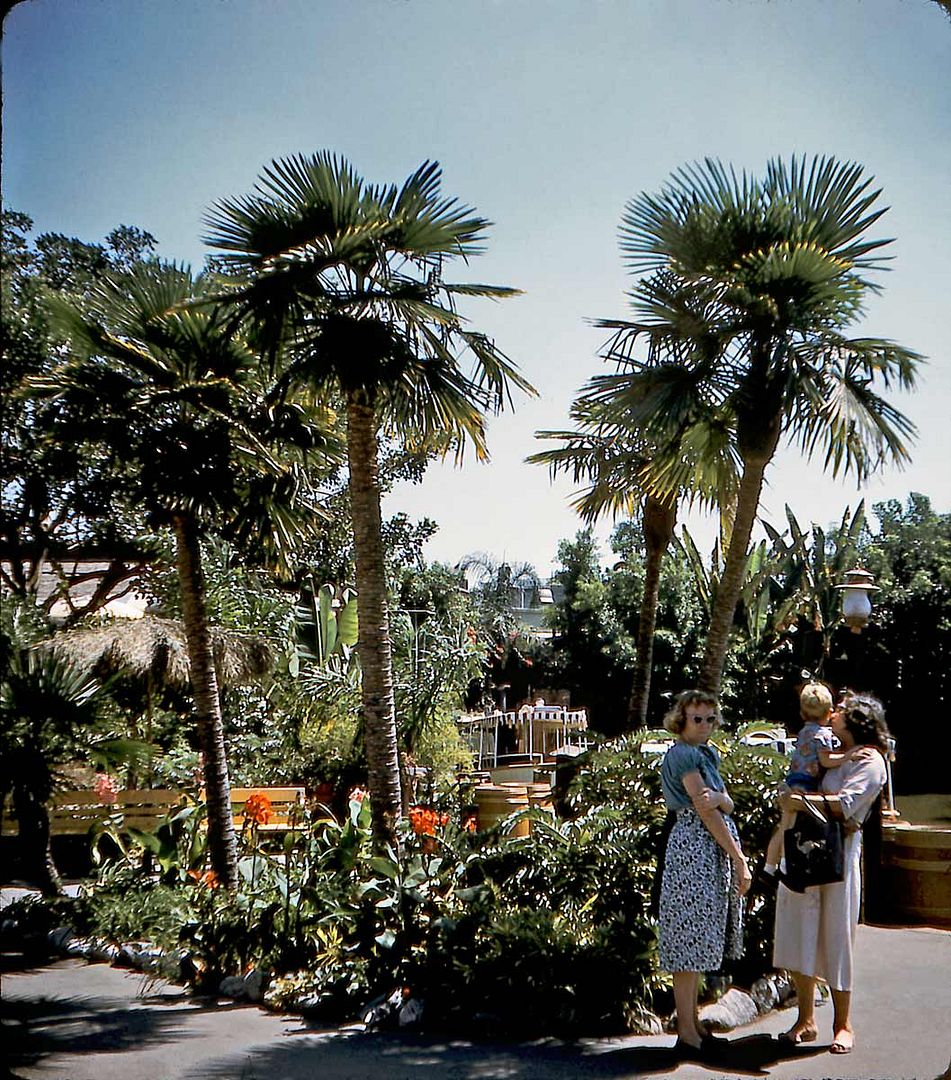 I'm not sure how to read the expression on that little girl's face, but I think I've just been insulted. She does look pretty snappy in her straw hat (not quite a sombrero). Dad hovers over her, looking like Kramer from "Seinfeld".