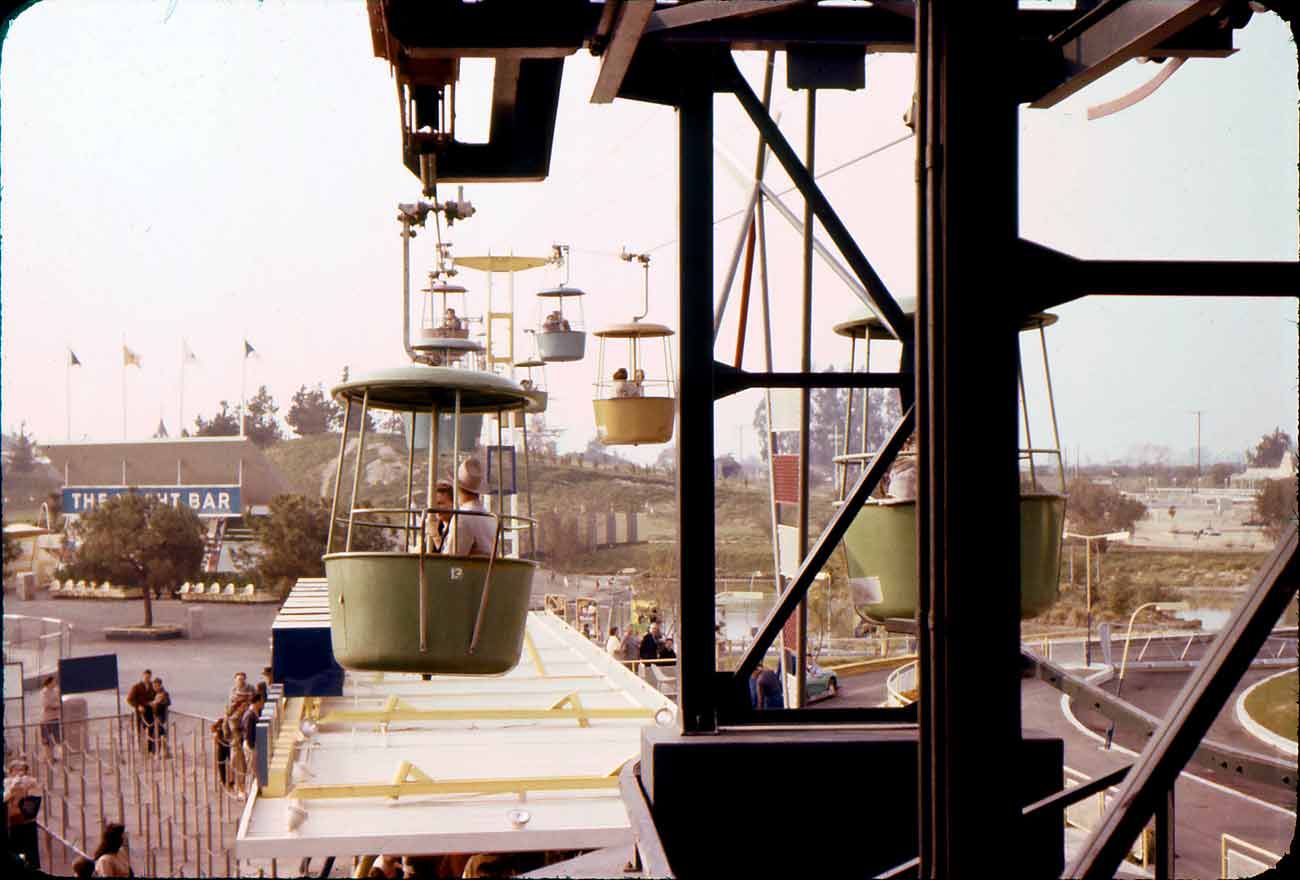 It's yet another Skyway view, from an undated slide (perhaps 1957). We've waited in a fast-moving line in Tomorrowland before boarding our "bucket", and we have just gotten underway, enjoying the swaying feeling and the smooth rise in elevation as our view of the park gets better every second. The Autopia loading area is below us, and you can see Fantasyland Station off to the right. I believe that the Junior Autopia is way over there too, but it's hard to say for sure. And there's the "Yacht Bar"...why not the "Rocket Bar" or the "Moon Bar"?
The muted colors of this slide give it a soft nostalgic feeling, especially the Skyway buckets themselves in their 50's hues.
Disneydutchman requested a photo of the scarce Flower Mart postcard that Matterhorn1959 mentioned on Daveland's blog about a week ago, so here it is. It looks like it's from the 60's? Pre-zip code I guess (and I think that the zip codes came into being around 1963)...anyway, it's a fun one.