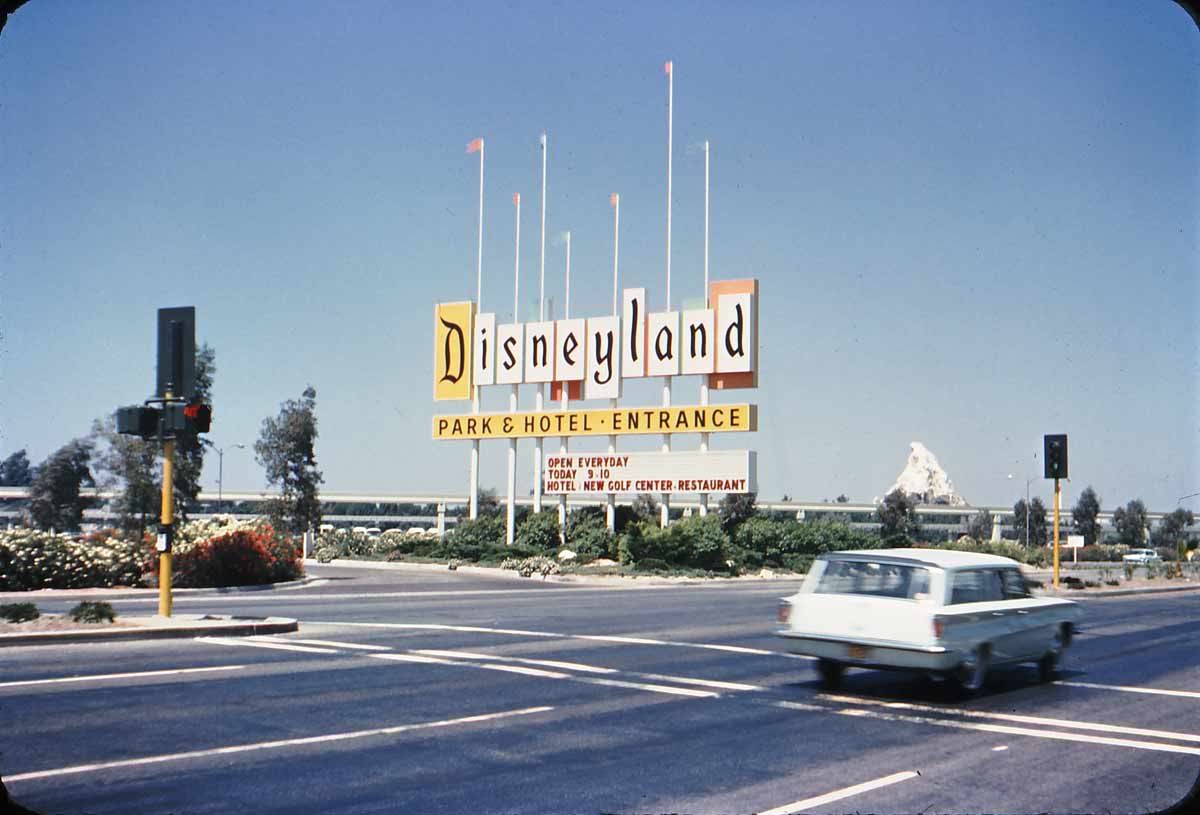 Hey everybody (all five of you!), I'm back from my two day Disneyland trip. Long story short...we had a great time!
Going there with my family, and especially my young niece and nephews, made me nostalgic for my own childhood visits to my favorite place. Seems like everyone remembers looking for the Matterhorn from the freeway, and the excitement that they felt when it was finally visible. But pulling into the big ol' parking lot really meant that we were THERE.
Even though I was not around when this 1961 image was shot (though I would be very soon!), the whole scenario would have been pretty much the same as my own trips. The hot sun would be beating down on the station wagon, while we kids were piled in the back with a ton of blankets (yep, no seatbelts or car seats for us!). Maybe grandma and grandpa were along for the fun...I sometimes think that my grandfather got a bigger kick out of Disneyland than I did at the time. He obviously loved the place!
Anyway, after parking the car in the vast lot, you would check to make sure you knew where you were parked, ("B for Baloo!"), and then take the little tram to the front gates. I can smell the asphalt and diesel fumes even now! Maybe the train would whistle, always a thrill! Or the Monorail would zoom by, what could be more intriguing to a little kid back then.
Then you paid your admission, grabbed your ticket books, and away you went, under the train tracks and into another world!