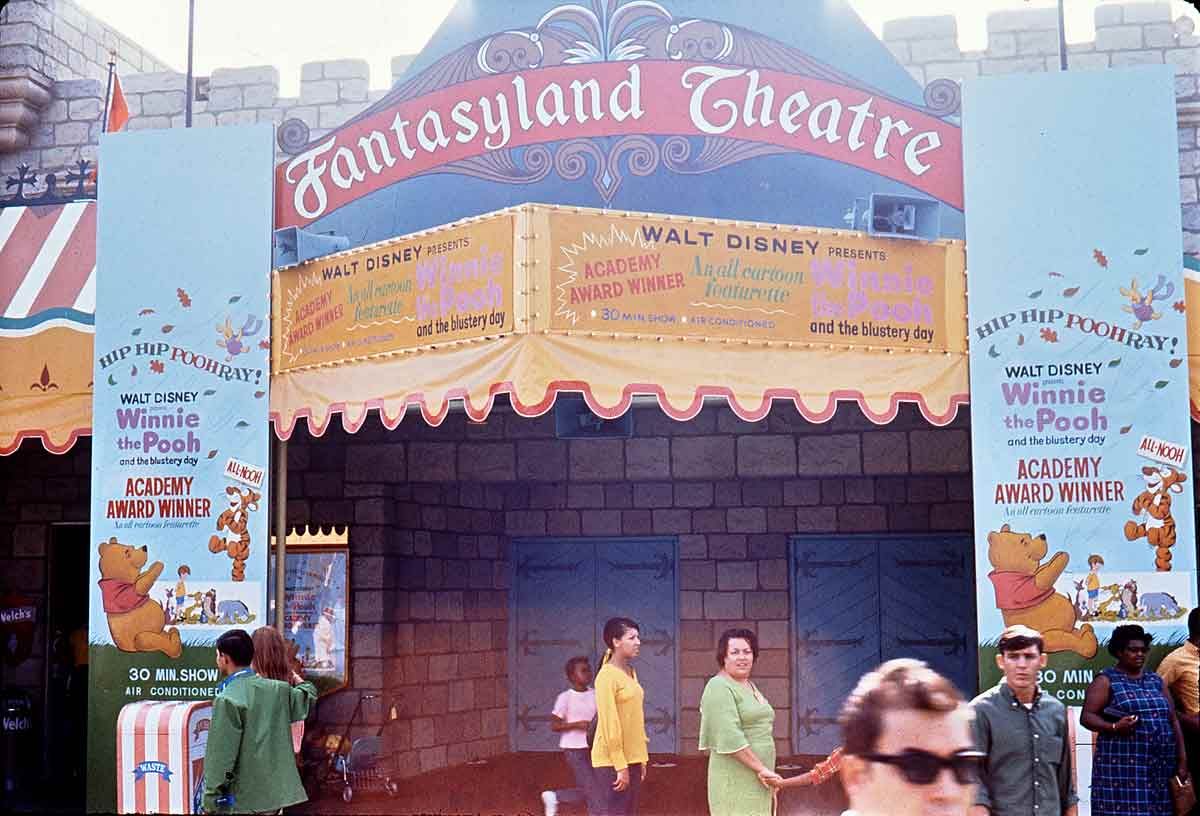 Happy Windsday! Hey, what's going on over at the old Fantasyland Theater? Well, they are showing the Academy Award winning "Winnie the Pooh and the Blustery Day", that's what. The theater is air conditioned, let's get out of the hot sun and relax for 30 minutes.
"Blustery Day" was the follow-up to the hugely popular "Winnie the Pooh and the Honey Tree", released in 1966. This was the film that introduced Tigger, whose voice was wonderfully performed by Paul Winchell. We also first learn about Hefalumps and Woozles, and discover that Piglet can be a hero in his own way too. One of my favorite things about these films is the use of the books themselves, the way the pages turned, or the way the text on the page washes away in the rain.
Nowadays the park is full of Pooh -- nearly eclipsing Mickey Mouse in popularity -- and it can be easy to forget just how wonderful the original Pooh films were, warm and charming. As a kid, I was always incredibly happy when these were aired on The Wonderful World of Disney. That's how I choose to think of Pooh, no matter what the company does to him these days (and it ain't pretty)!
For merlinsguy, here is a scan of the Matterhorn slide from a couple of days ago, without any Photoshop adjustments.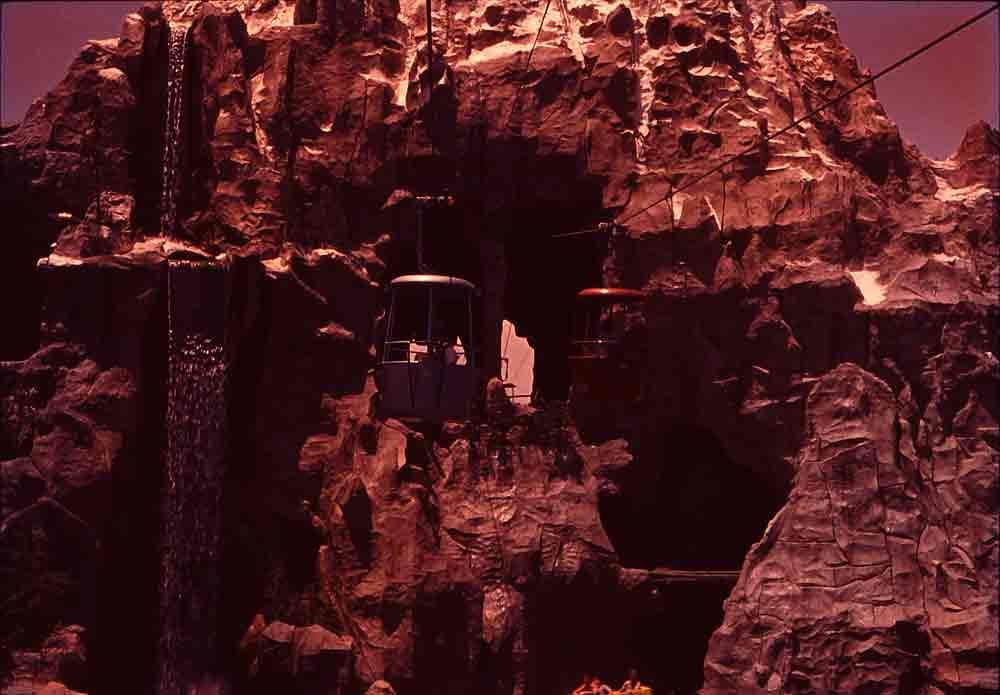 I would also like to thank all of the folks who have taken the time to leave comments over the last six months or so. There are the frequent contributors (matterhorn1959, daveland, perkypickle, amazon belle, disneydutchman, tangaroa, tinker bell, etc.), and those who show up now and then, but they are all appreciated...it makes the whole blogging experience more fun.