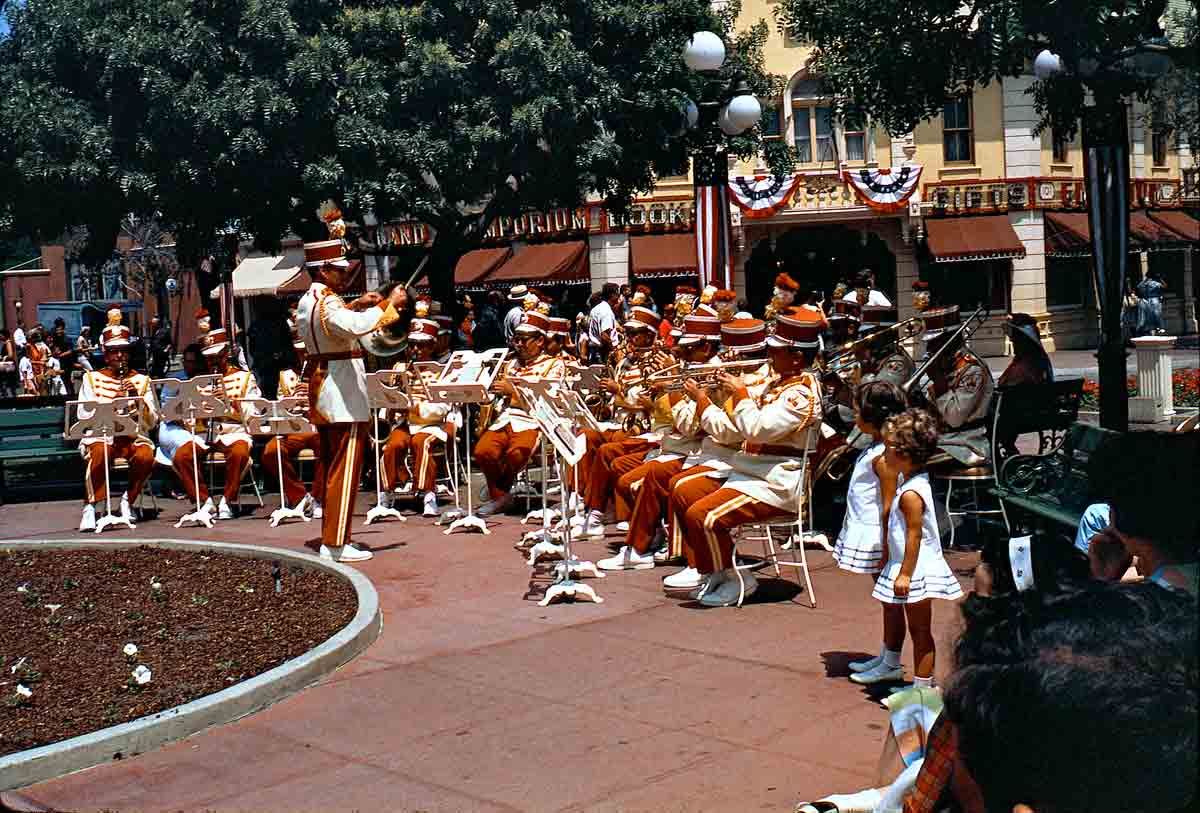 In honor of Matterhorn1959's salute to the Disneyland Band (at his Stuff From The Park blog), I thought I'd add an image from my collection.
Vesey Walker was the leader of the Disneyland Band until his retirement in 1970, but this obviously isn't him. Maybe he was on vacation! This could be his son, Tommy Walker...if anyone knows, please chime in. I could only find one blurry photo of him (with his dad), but it's hard to say for sure whether that's him in my image.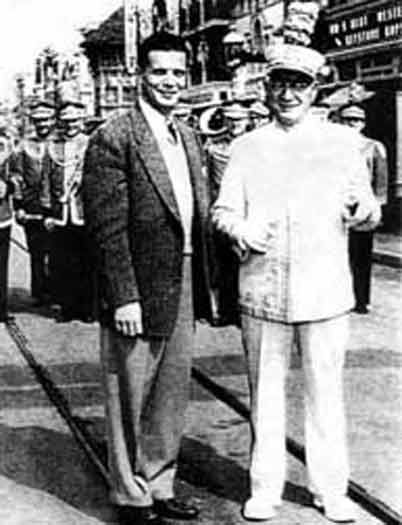 Tommy was an interesting guy...he wrote the famous six-note "CHARGE!" theme (Da-da-da-DAT Da-DUM!) that is played at virtually every baseball and football game nowadays. Yup, somebody actually wrote that, it didn't always exist. Who knew! He was a star placekicker and bandleader at USC. Wikipedia does not say what year Tommy Walker started working for Walt Disney as the first director of entertainment and operations, but it does mention his career after leaving Disney:
"In 1966 Walker left Disneyland and began a production company to put on the same kind of spectaculars he had created for Disney. He directed the opening and closing ceremonies for three Olympics and had a hand in the festivities for five World's Fairs and two presidential inaugurations. He directed the halftimes at three Super Bowls. And he directed the fireworks that highlighted the Statue of Liberty's centennial celebration on the Fourth of July 1986."
He passed away during open-heart surgery in 1986, at the age of 64.