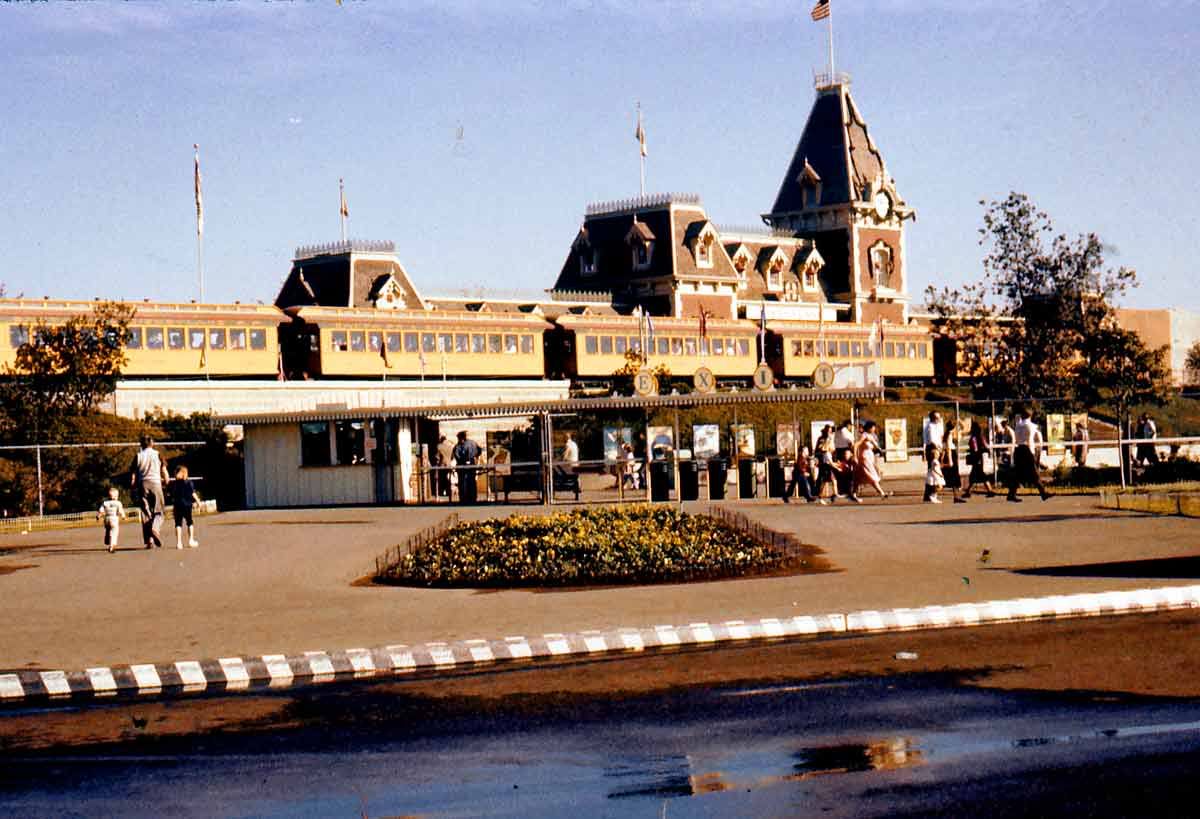 Once in a while I want to post certain photos even though they are not the most exciting or interesting images in the world. Today I decided to show two of those!
First up, a view of the exit (undated, but almost certainly from the 50's)....the sun is low, shadows are long, and some families are heading home after a day of fun.
Next is an unusual view taken from the Skyway, overlooking the Tomorrowland lagoon, from about 1957. There's the Viewliner track crossing the water, and ARGH! the Viewliner train itself is partially hidden as it is about to emerge from the trees to the left. Beyond the lagoon is the Autopia (I think it's the Tomorrowland Autopia, maybe the Junior Autopia, can anyone tell for sure?).
Over the berm, it looks like there are still some orange trees, and what appears to be a park for mobile homes nearby. Things are still pretty rural around the park, but not for long.