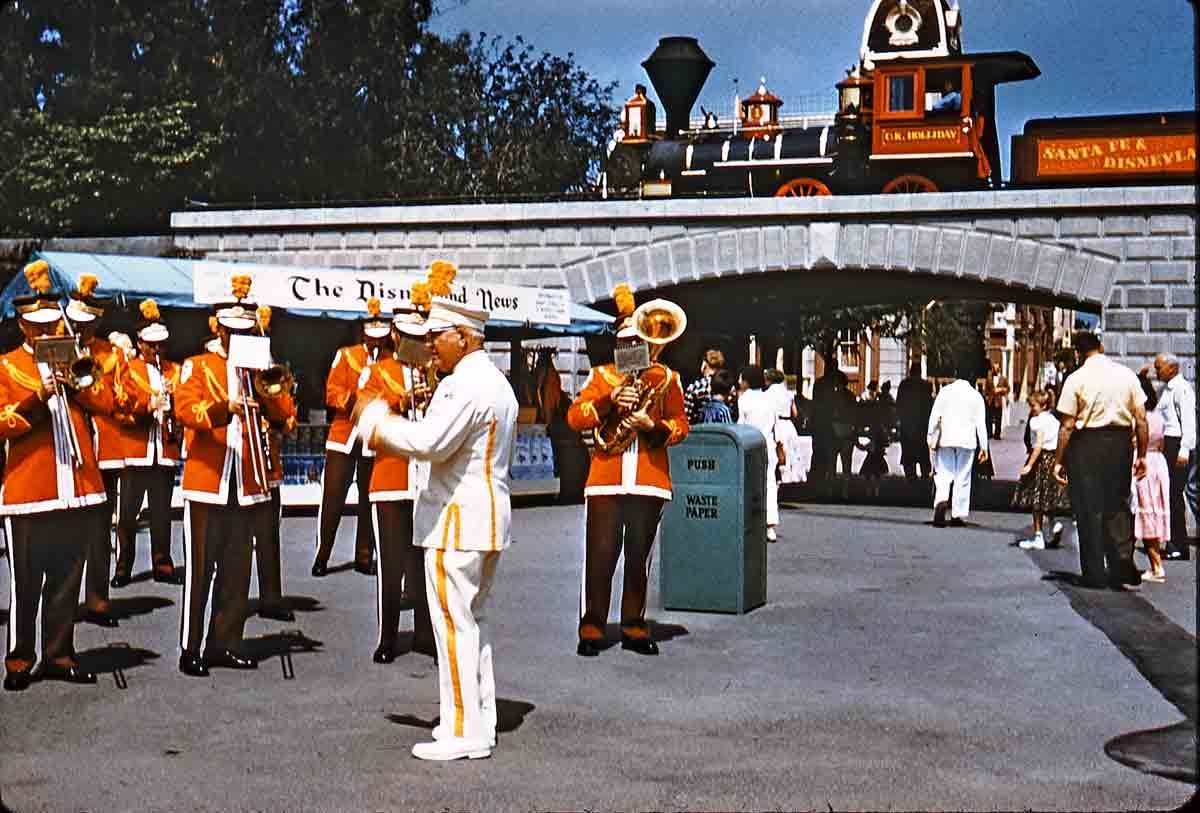 I'm posting a "threefer" today, since I will be away for the next few days. Like many of you I will be going out of town for Thanksgiving! For some reason, Main Street seemed like a good topic for a Thanksgiving post. The first photo shown above is a nice shot of Vesey Walker and the Disneyland Band playing in front of the east tunnel and news stand. The C.K. Holliday sits on the tracks overhead, ready to go.
Next is a photo of Main Street in the morning, looking mighty empty. Does anybody have an idea what the poster is, the one displayed on the sidewalk in front of the Main Street Cinema? I've seen one or two other images in which the poster advertised what what showing on the screens (such as Rudolph Valentino in "The Shiek")...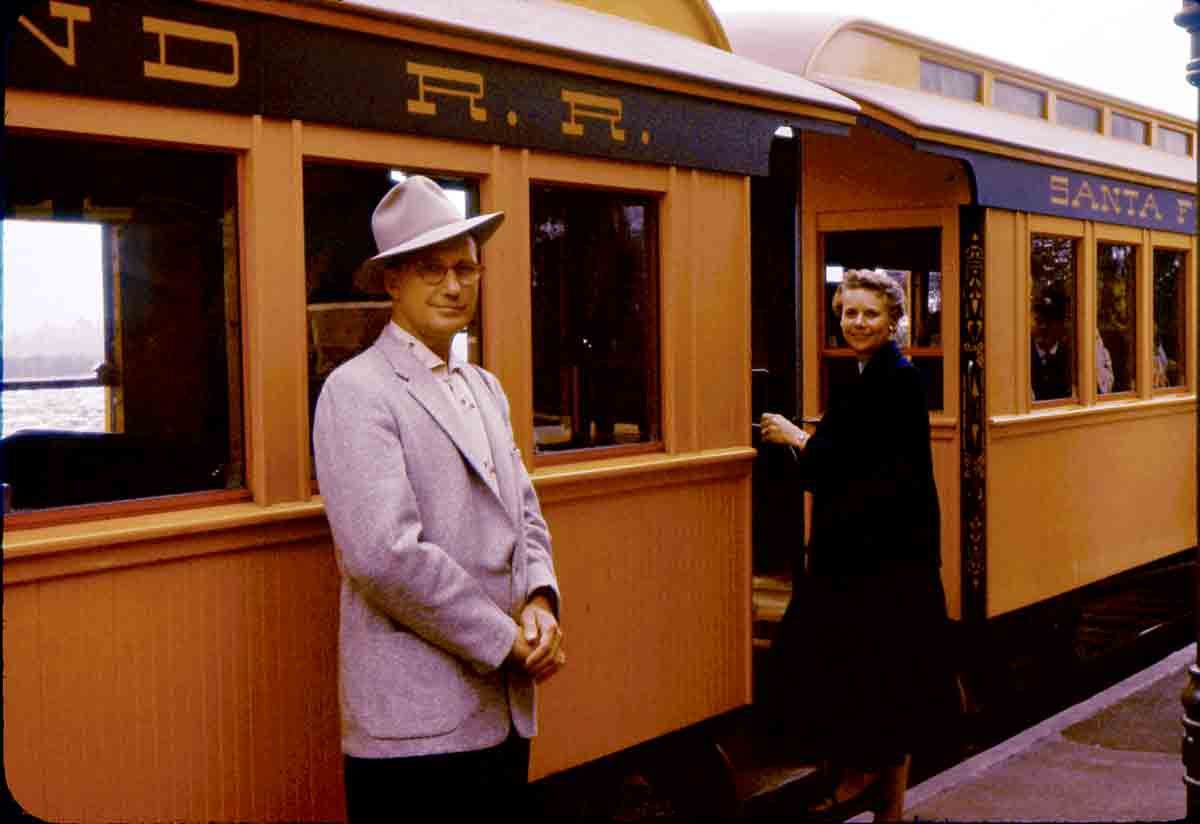 And lastly, I wanted to include this shot of a nicely dressed couple, obviously from the 50's, about to board the passenger train at Main Street Station. Nice fedora, buddy! This slide had turned magenta, but I liked the image so much that I decided to share it anyway (after a bit of adjustment).