It's time for some more photos from the 1939 New York World's Fair!

First up is this view (taken from the Helicline) showing the Carrier Corporation "igloo" - intended to inspire cool thoughts at a time when air conditioning was a pretty new concept.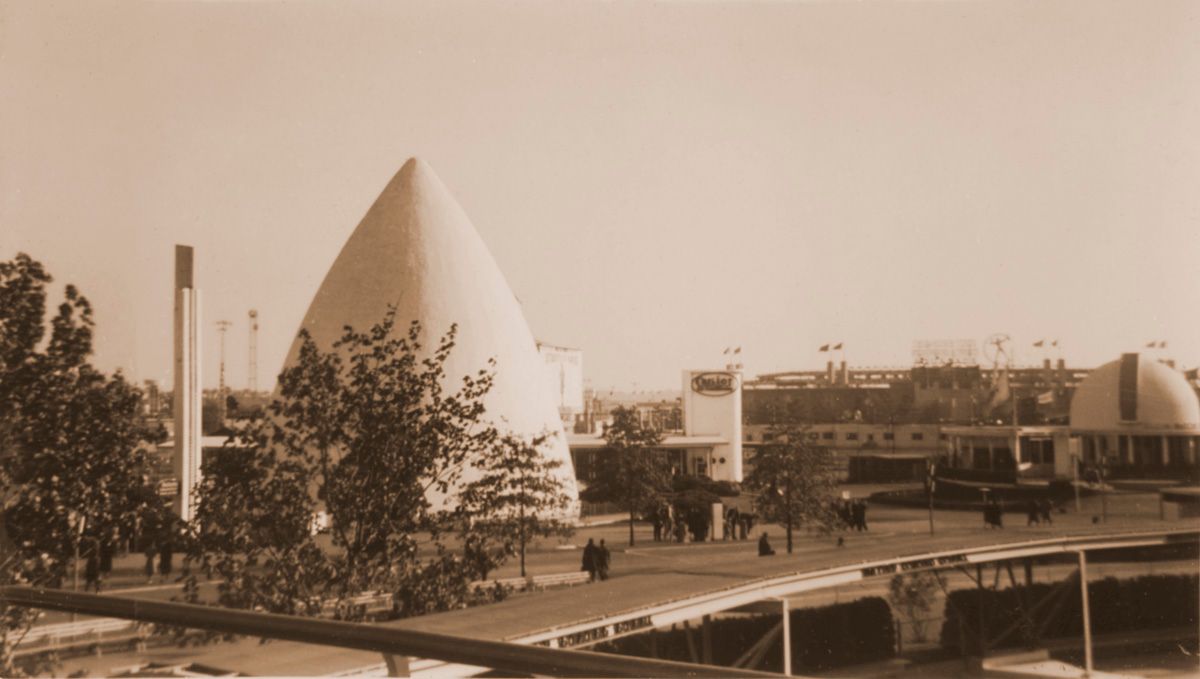 The Aviation Building looked something like a large airplane hangar, and was supposed to evoke the idea of flight - although many visitors thought that it looked more like a blimp hangar. The interior looked much like airport terminals of the era, and had several aircraft suspended from the ceiling.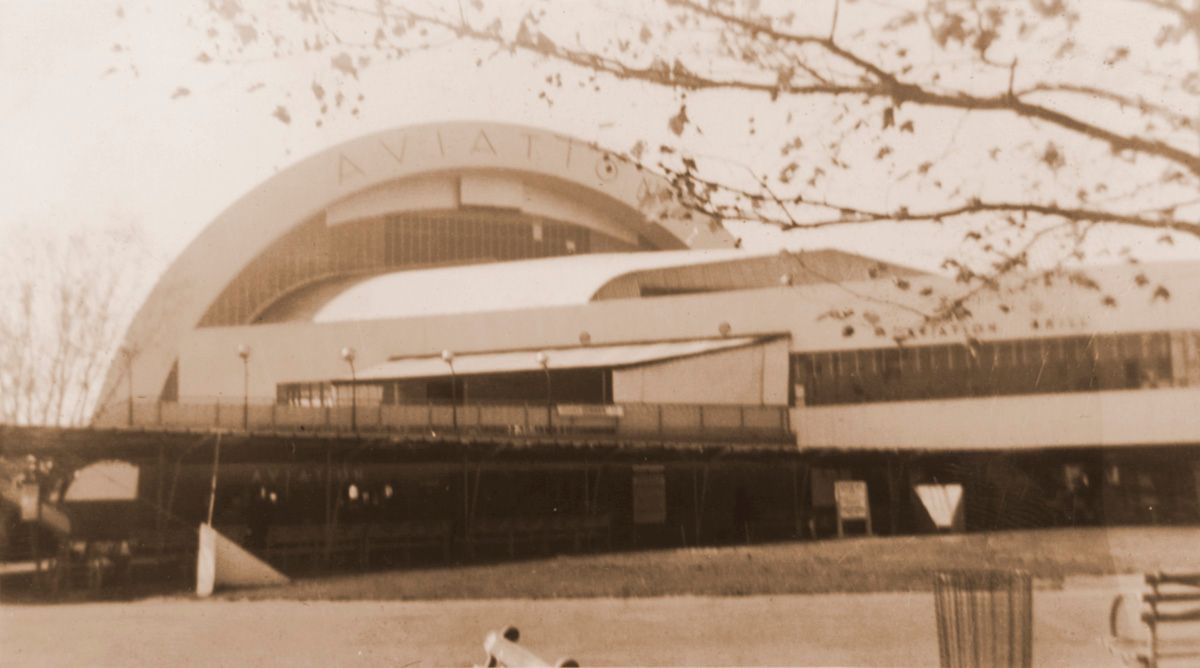 Here is the United States Steel building; its resemblance to a hard hat may be purely coincidental. At night the arched supports were outlined in blue and white neon. Inside were displays showing how steel was manufactured, along with examples of the metal's use in countless products.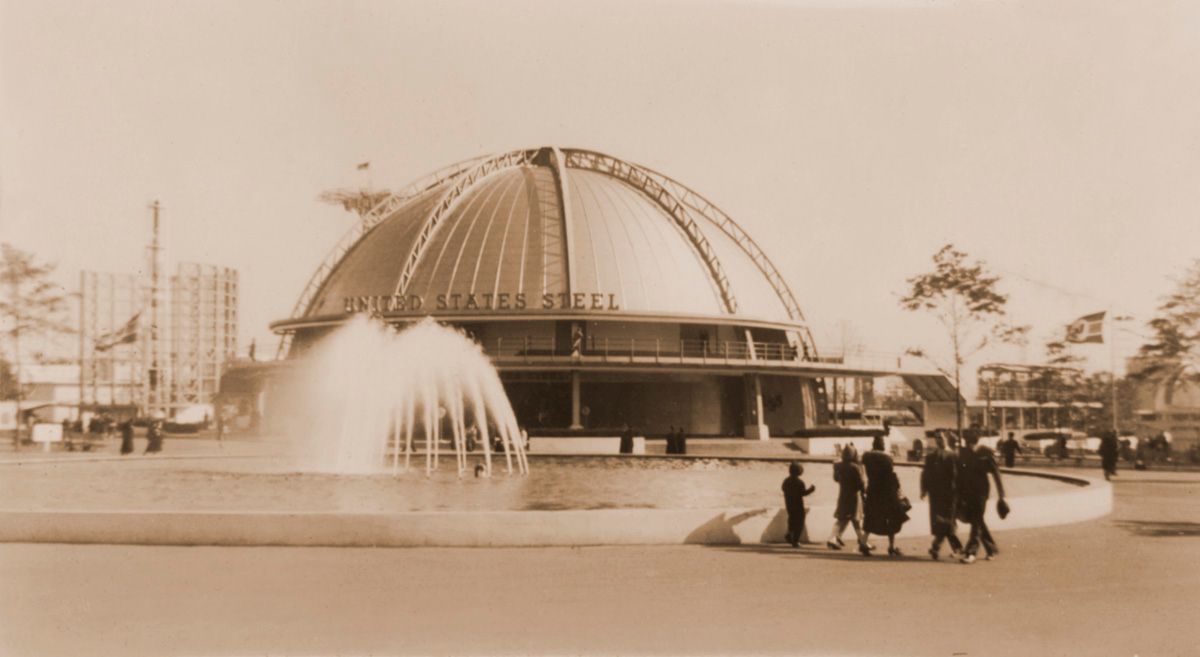 This is the Glass Incorporated building, designed by the same folks who brought us the Empire State Building. The 107 foot tower is largely made of glass blocks, with blue glass "fins" and a spiral column that was outlined in neon. Inside there were glass blowers, a giant loom weaving fiberglass cloth, and even a three-room suite decorated in furniture and curtains made with glass fabrics.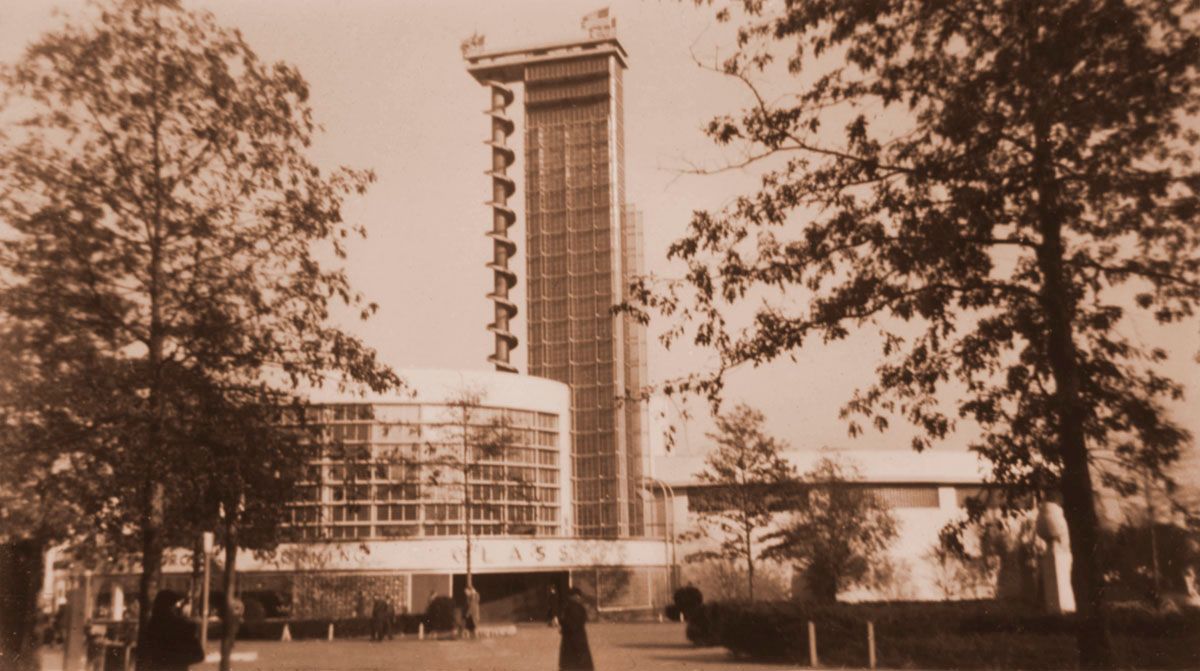 Stay tuned for more pictures from 1939!