Here's a wonderful photo featuring the top of a trash can. Boy oh boy, that is some trash can! You can travel all over the world and never seen another one quite like it. When you are throwing the wrapper of your ice cream sandwich away, do it in style!
It's also a nice photo of Merlin's Magic Shop. The light is always on at Merlin's.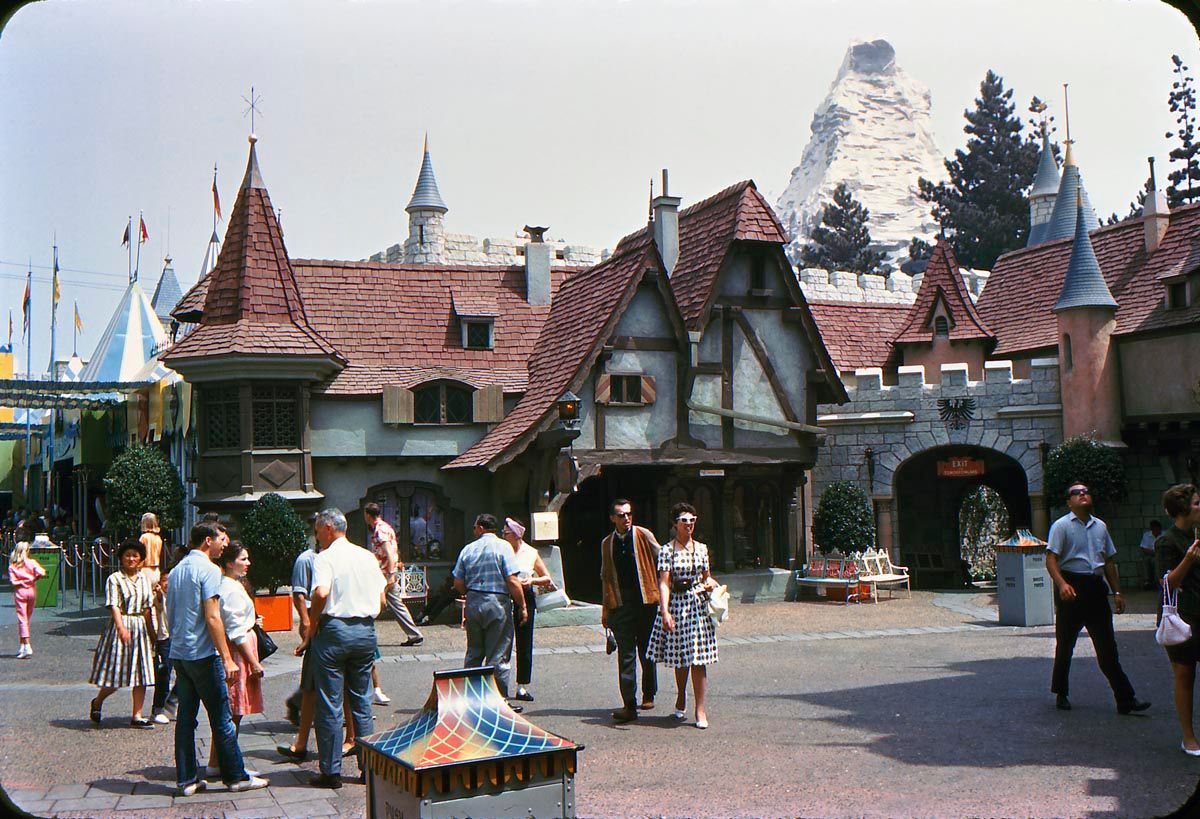 We can observe a fascinating phenomenon; the sailor is inexorably drawn towards the faux sailing ship. He doesn't even realize it, and yet his feet keep on moving. Why? Pheremones or something; possibly the Coriolis effect too. It's very complicated. I'd explain it, but don't want to confuse you. Thank you for understanding.
Meanwhile, to our left there is a tiny portion of a decorative roofline; any idea what that was part of?