Blogger has recently updated its user interface, and it has caused me a number of odd problems. I suppose I'll get used to it, but for now it is doing weird things. Like publishing a draft immediately instead of on the date/time that I have assigned to it. So some of you may have already seen this post a week or so ago! There are more screwups to come, I'm afraid.

ANYWAY, it's time for another trip out to the Mojave Desert to visit the old silver-mining town of Calico.

This first image is from a different lot than the other three, but it is a nice shot (from March 1959) of "Calico House", which I am assuming was (is?) the equivalent of the Saloon at Knott's.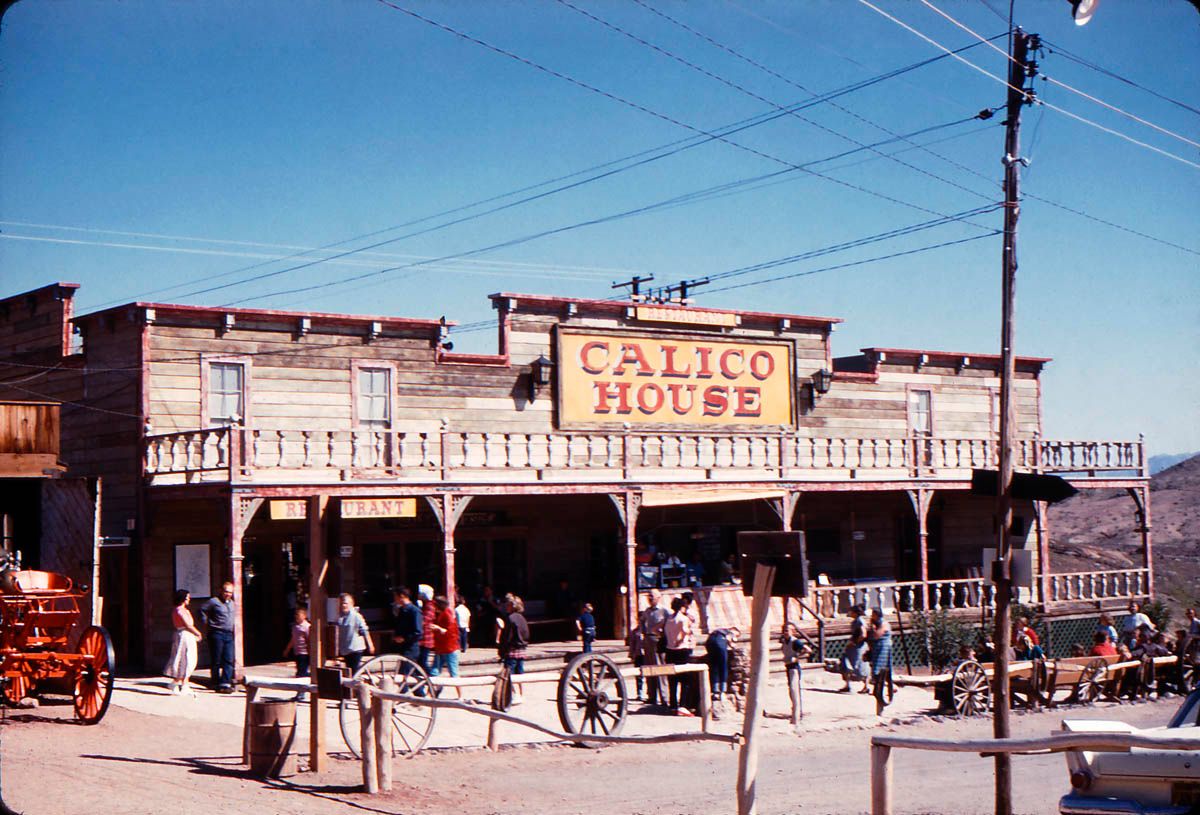 The next three images are from March, 1963. Here's a neat shot that gives a pretty vivid idea of how harsh the environment is around Calico; it looks like Mars! See that little train? It's the Calico and Odessa Railroad, which you can still ride today; it is typical of the kind of trains used to haul silver ore back in the old days.



Walter Knott seemed to be a fan of humorous little "photo ops"... they have them at the Berry Farm, and they had them at Calico too (here's a link to another one).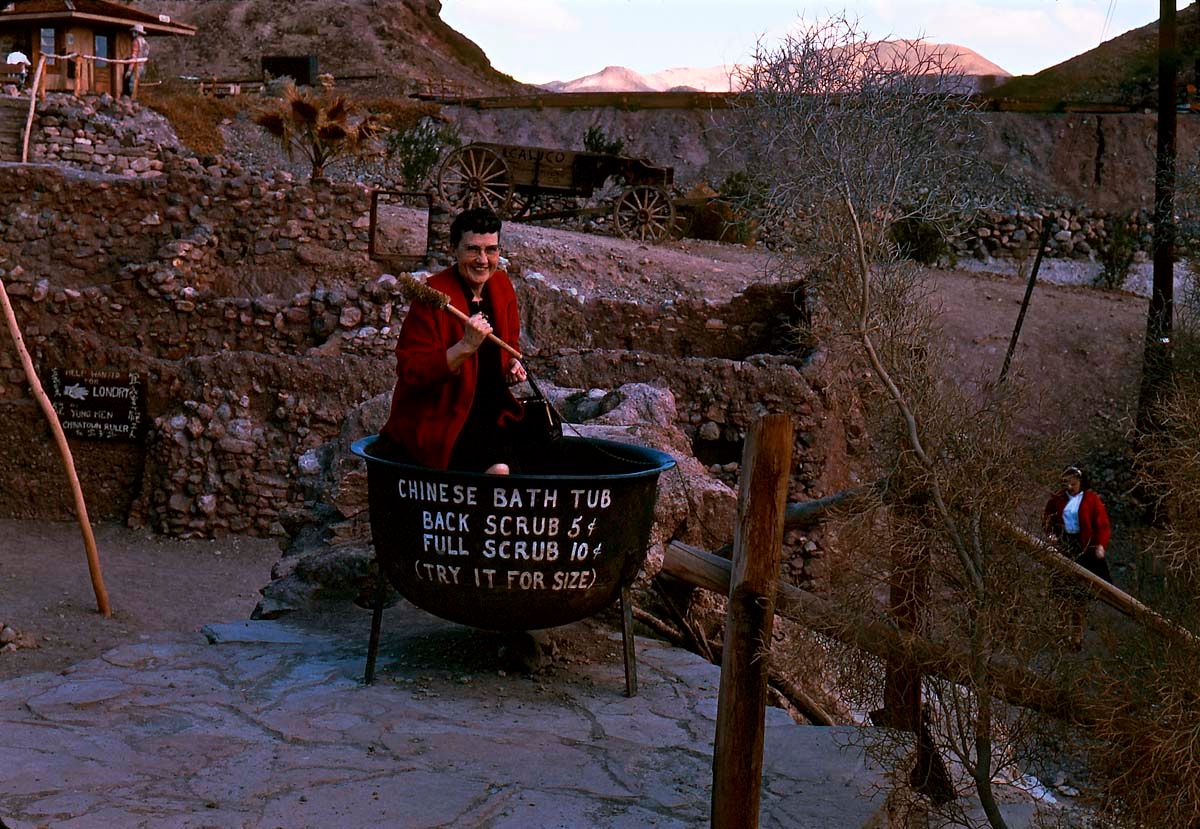 Yet another Fun Foto; the fresh-faced kid's head looks wonderfully wrong on top of that miner's body.