Today's two photos are the last of my batch from 4/29/56; all good things must end. I wish I had tons more, they were so nice!
Let's start with this wonderful shot of the entrance to Tomorrowland on a bright, sunny day. Whoo-ee, it's pretty crowded! I will point out (for the last time) that everyone is in their Sunday best; and isn't it better to ride a Rocket to the Moon while looking spiffy? Notice the sign with the map of the land so that newbies can get their bearings. A few old orange trees flank the entrance - I wish they had kept at least one of the original fruit trees. Wouldn't that be cool?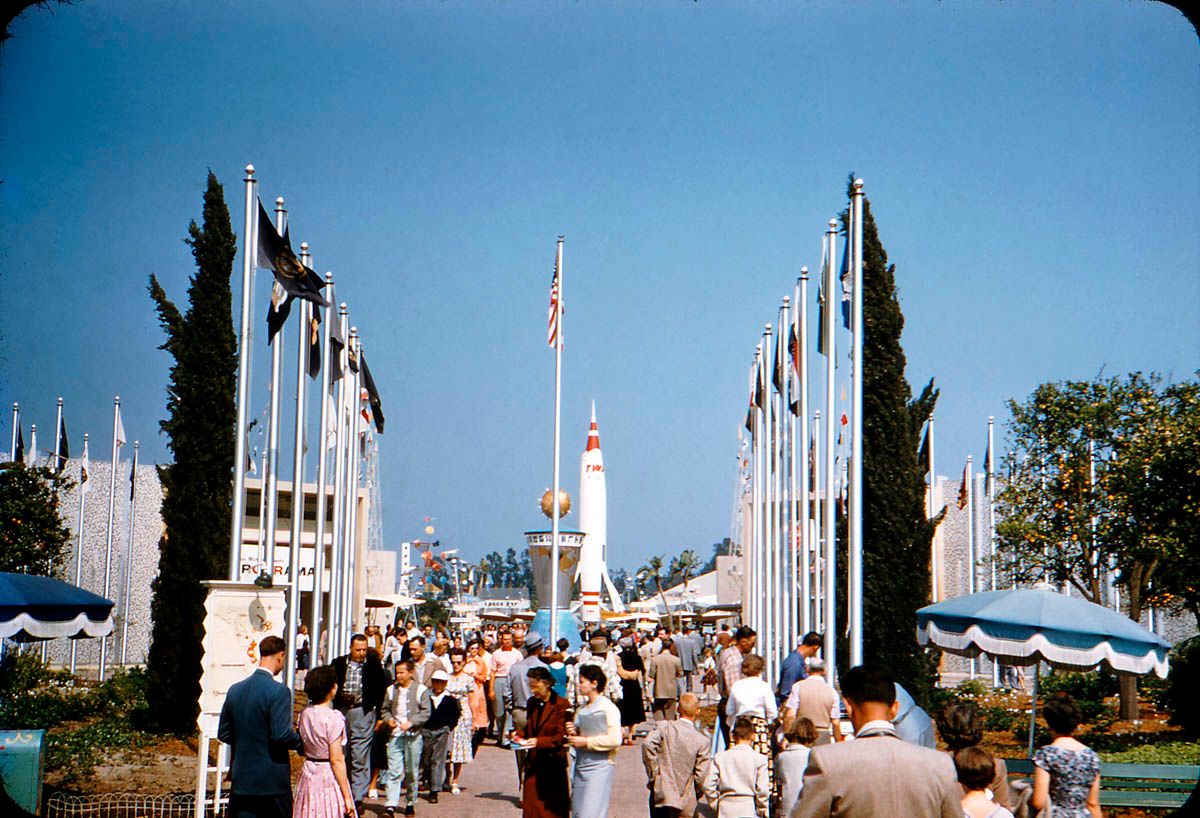 Wowee, this is a really wonderful photo of the Astro Jets! Check out the striped part near the top of the main column; in almost every other picture I've seen, this has a red and white checked pattern. Another fun detail: at the ticket booth there are three ladies in patterned calico dresses. Also, no Skyway yet!