Here's a fun photo featuring Alice and the White Rabbit, hanging out in front of the Red Wagon Restaurant (circa July 1964 and NOT 1974 as my original typo said). I was digging through a box of already-scanned slides, and didn't remember this image... I think it really is new to GDB.
Alice appears to be addressing the crowd; I can't imagine what she would be saying; could she be encouraging guests to eat at the restaurant? Is she selling quality Amway products? We may never know. What I do know is that she is cute as a button.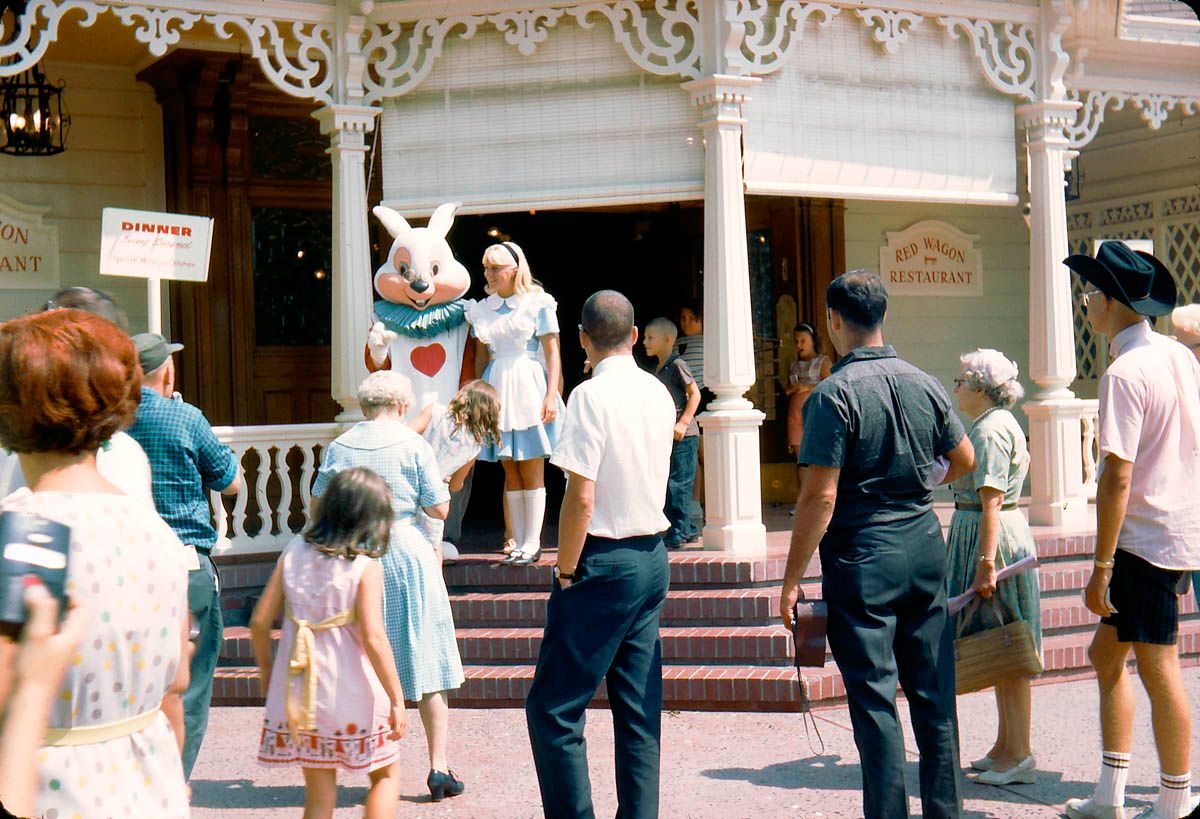 And now for a repeat, keeping the "Alice" theme... here's a great photo (1960) of one of the wonderful caterpillar vehicles from the Alice in Wonderland dark ride, as it makes it's winding way down a giant leafy ramp. As of this writing, the exterior of this ride is a disaster, with ugly safety railings and tacked-on temporary decorations; hopefully somebody will come up with an attractive solution that will make the outside of this ride fun and amazing again.