Welcome back to the New York World's Fair!
Today I am featuring photos from the Eastmas Kodak pavilion. The name "Kodak" is associated with so many of the best times in people's lives... family gatherings, vacations, birthday parties, trips to Disneyland... you name it! Memories were preserved on Kodak film. I'm sure that Fairgoers from 1964 would have never believed that Kodak would be a mere shadow of its former self in 2012. It makes me a bit sad, to be honest.
Anyway, let's look at some images from happier times, when Kodak was one of the biggest, most successful companies on the planet! The pavilion was distinctive, even at a Fair full of distinctive buildings! This row of graceful arches is topped with the five-sided Kodak Picture Tower, featuring giant (30' X 36') color prints made from 8" X 10" Ektacolor negatives.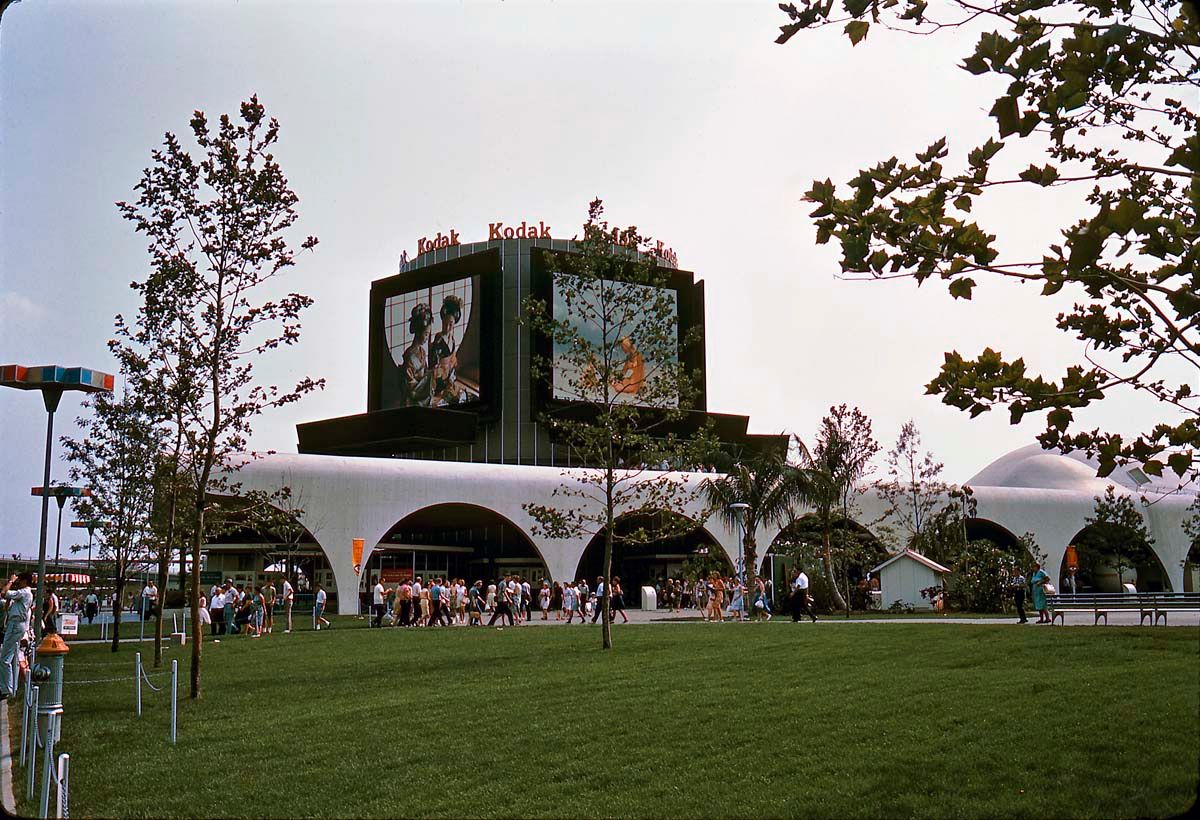 The second level was an undulating "Moon Deck", a floating carpet of concrete featuring hills, valleys, and spires to provide interesting backdrops for all of the MANY photos you are going to want to take up there. Here's just one unusual view!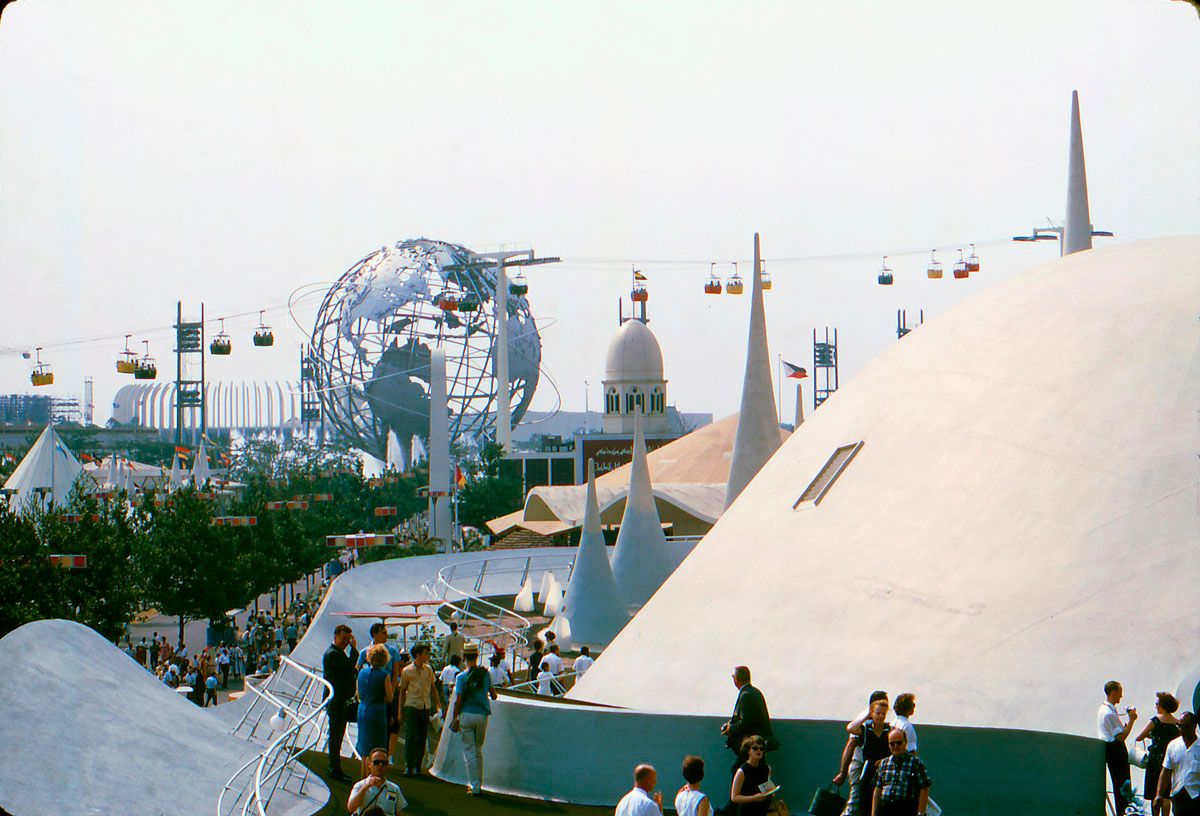 I like this shot highlighting some of the graceful spires that make me think of what buildings on another planet might look like.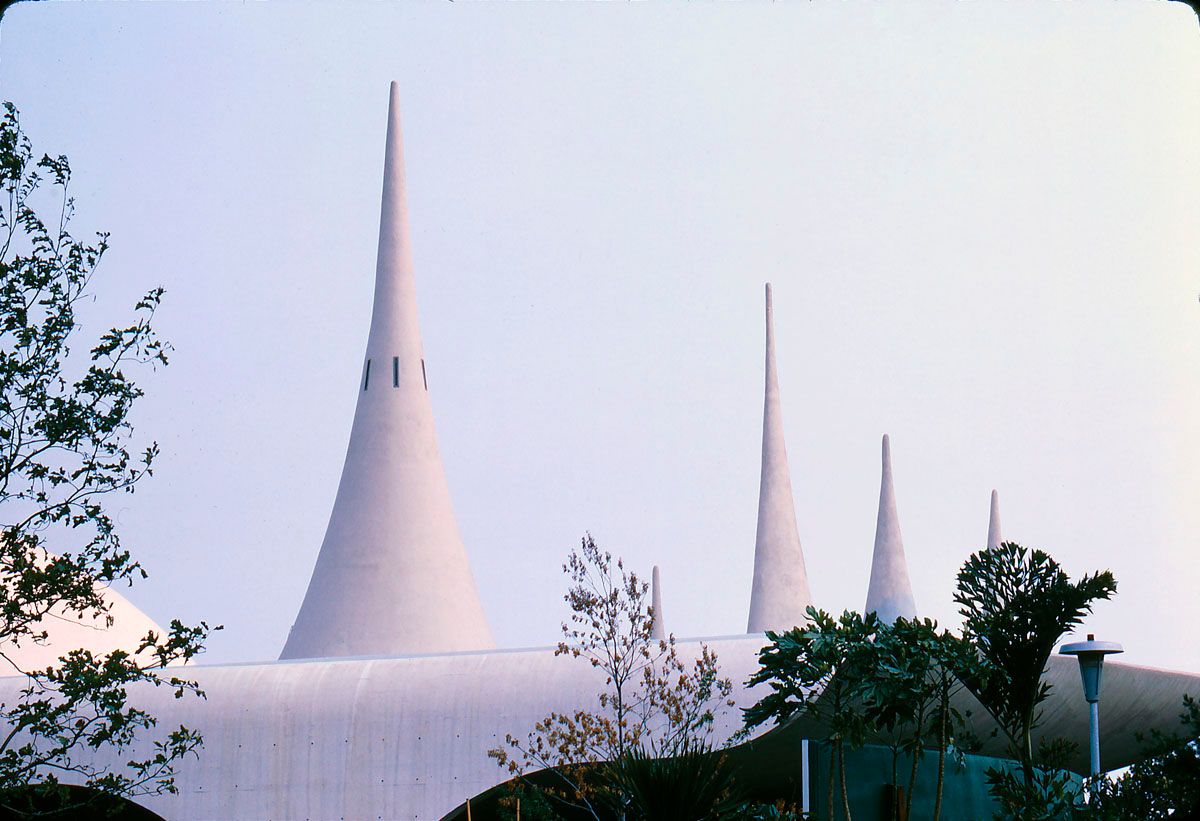 And finally, a lovely shot taken at dusk! I have more pictures from the Eastman Kodak pavilion, so stay tuned...