I've posted many thousands of images on this blog, but only a tiny fraction of those are night photos. Understandable really, but when you get a nice one, it's always great.

Here's an interesting night shot overlooking the Disneyland Hotel, circa 1966. In the background you can see the glowing trail left by the Monorail in this long exposure. The Matterhorn is clearly visible, as is the Rocket to the Moon (which would be demolished only 3 months after this photo was taken). Is that the castle to the extreme left?

At the bottom, you'll see plenty of construction going on at the Disneyland Hotel! Thanks to Don Ballard's website, I can tell you that in 1966 the hotel "...underwent a $5.5 million expansion. The Tower Building was expanded to almost twice as big and the Plaza Building was added to the Hotel".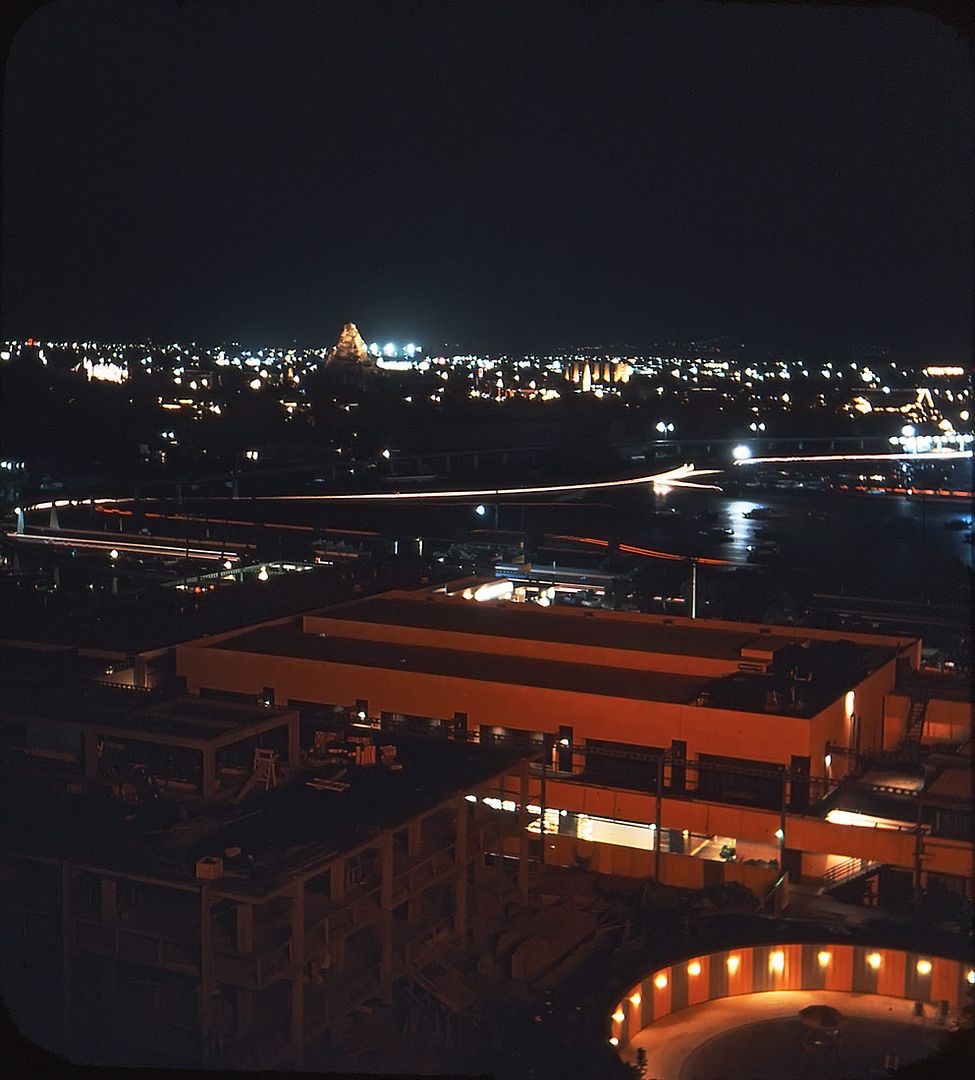 Presumably that's the Plaza Building looking only about half finished. Hey, there's my hammer!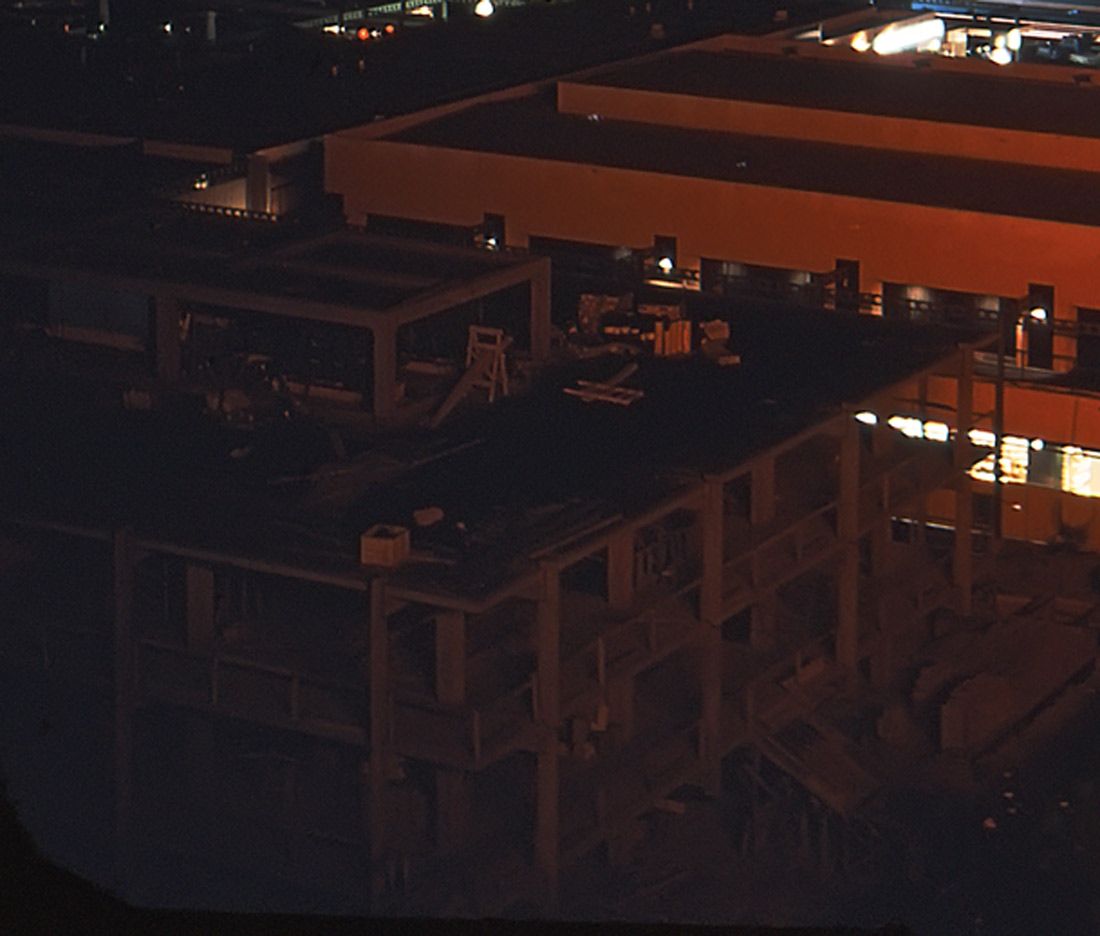 You can see a daytime photo of some construction from this same era here.