I'm in the mood for some refreshing sea air, so let's go to Santa Monica and visit POP!

I love this first picture, showing folks strolling along the "International Promenade". That domed structure in the background predates POP by many years (as it was part of what was just called "Ocean Park"). Just to the right of the dome is the building that held the Magic Carpet attraction ("... relive enchanting moments from famous fairy tales as we soar above delightful scenes from such childhood favorites as 'The Nightingale', 'Hansel and Gretel', and others"). I'm not sure what the crazy building is in the right foreground; let's hear it from the experts!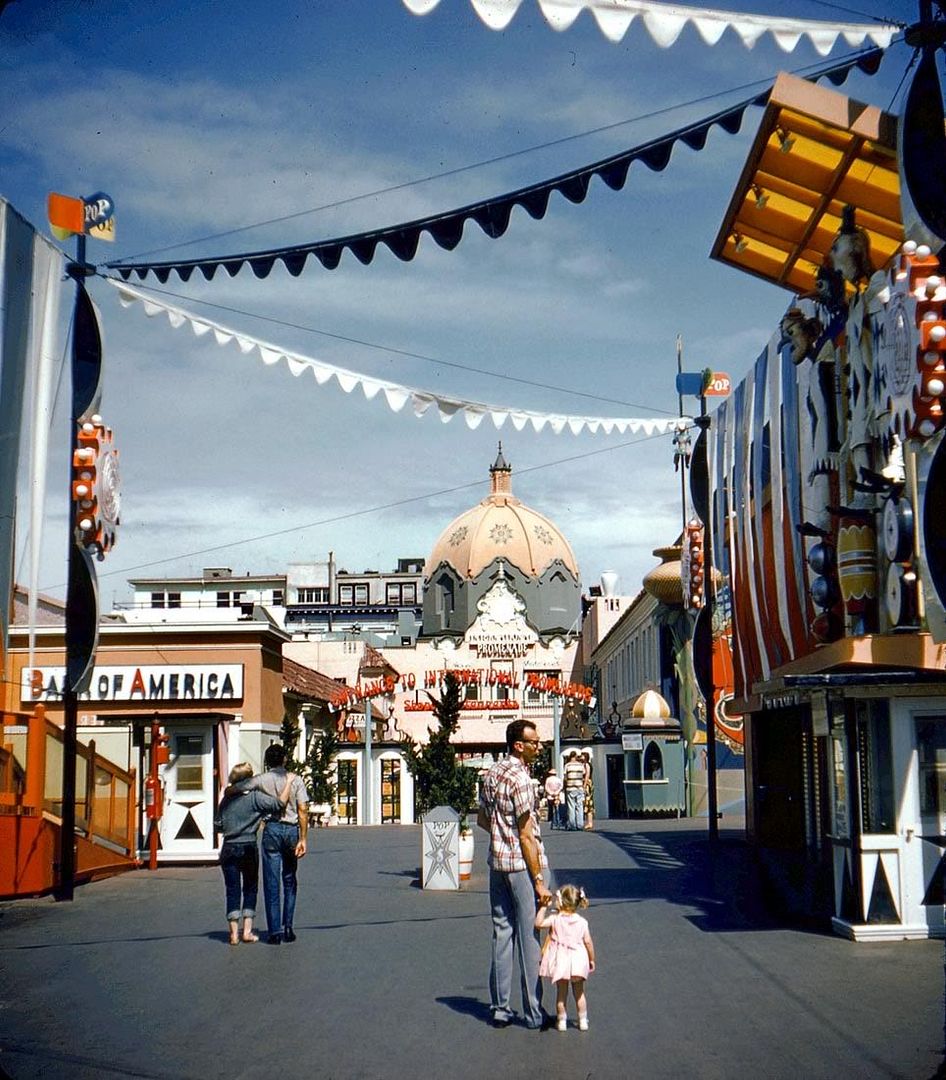 This kid looks pretty darn happy. A little too happy if you ask me! He holding a munchie, possibly an eskimo pie. Judging by those wooden tikis, he's on the bridge that took you out to the South Sea Island where you would "Cross a beautiful waterfall, then board a gay Banana Train...". Thank goodness it wasn't a broccoli train, I don't care for broccoli.



If you were wondering about the "beautiful waterfall" mentioned in the previous paragraph, then wonder no more!