I don't bring you very many photos from the 1970's, but today's first example is a primo specimen!

It's late afternoon on a winter's day; a brief downpour has just passed through Anaheim, but the sky is now bright blue with some clouds still scudding across it. The Matterhorn is sporting its seasonal starry topper, while the rectangular Skyway buckets move silently overhead. It's very unusual to see the Disneyland crowd so bundled up, it seems that everyone is wearing an overcoat or jacket. The wet pavement adds an interesting look to Tomorrowland.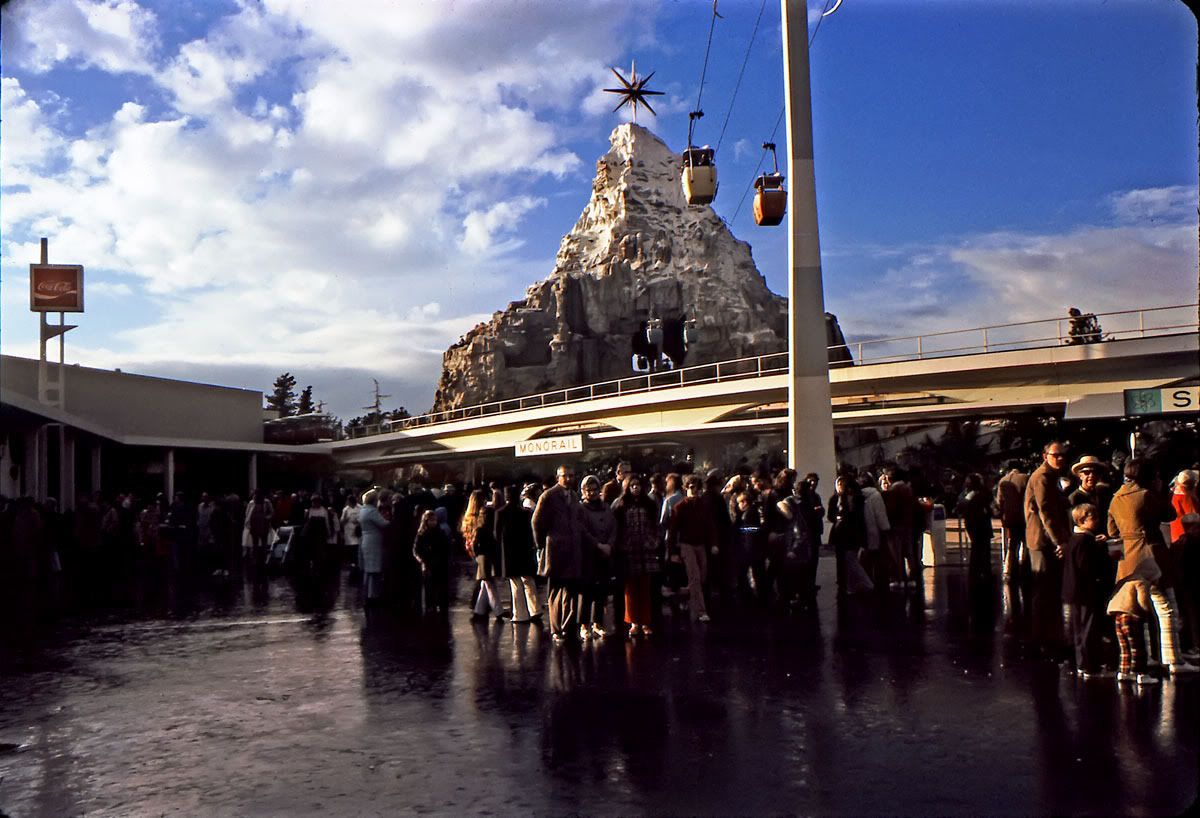 This lady clearly does not believe in smiling for the camera. You'd think she was at a funeral, fer cripes sake. Perhaps her plastic rain bonnet is too tight? Actually, she reminds me of my elder relatives in the midwest; lovely, kind, funny people, but at first glance you might think they were meanies.

Uh oh, maybe the rain hasn't gone completely away just yet...