Today's two photos were a bit on the dark side... left in the toaster just a bit too long. But they are still a good way to pass a few seconds!

Here is a familiar trio; the White Rabbit, the Mad Hatter, and Alice herself! This lovely Alice looks familiar, and it turns out that both photos were taken in July of 1965.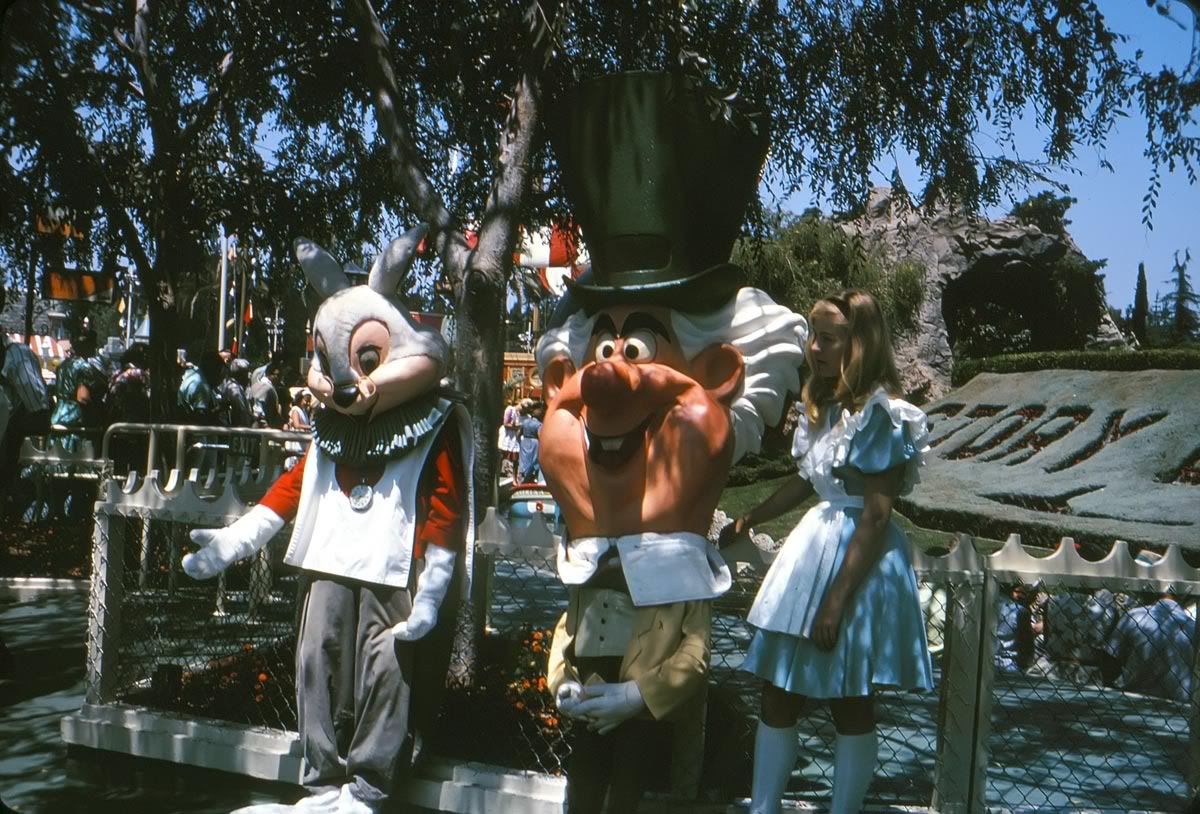 What can I say? Yet another photo of Monstro. He eats boatloads of guests all day long and never gets full. Like potato chips, you can't eat just one!