Here are two photos of a man (I'll call him George) who was more than a little camera shy. Trust me, there are several other photos in which he appears, always facing to our left. He doesn't want us to see the three teardrop tattoos that he got in prison, indicating the three people he has killed.

Anyway, here's George surveying the exotic environs of Adventureland. To our right is a souvenir stand full of all kinds of tropical goodies. Mostly woven hats and handbags are visible here, but I can only imagine what unique treasures could have been found there as well!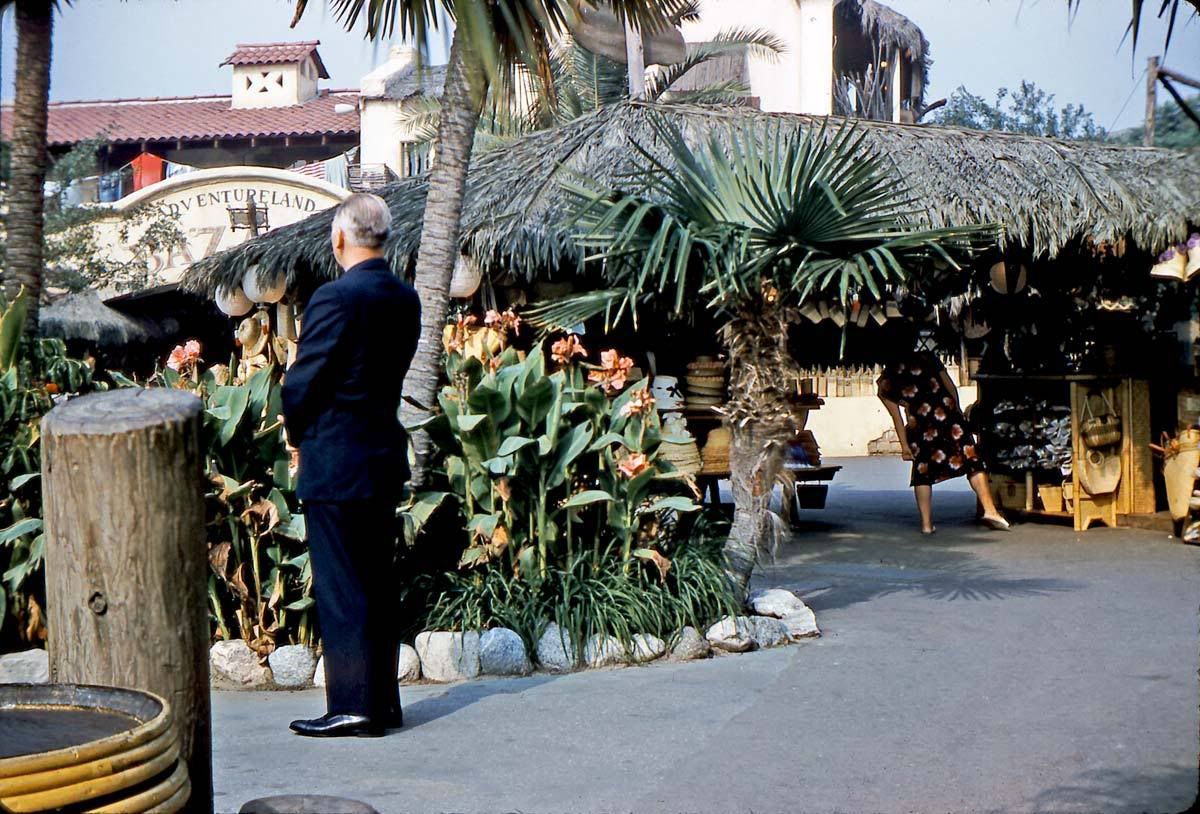 This one baffles me a bit; I am assuming that this photo was taken on the grounds of the Disneyland Hotel.But I really have no idea! If anyone could chime in with some info, it would be greatly appreciated. Meanwhile, George is still too shy to look at us and smile.