I recently found a small stack of color family snapshots from Disneyland, dated December 1964. There's something appealing about their slightly faded colors, the white borders, and the little printed-on date. I guess it reminds me of digging through boxes of my own family's snapshots, which I did for hours when I was a kid.

Today I want to share three from Frontierland! The Mark Twain. It really does look like some kind of wedding cake.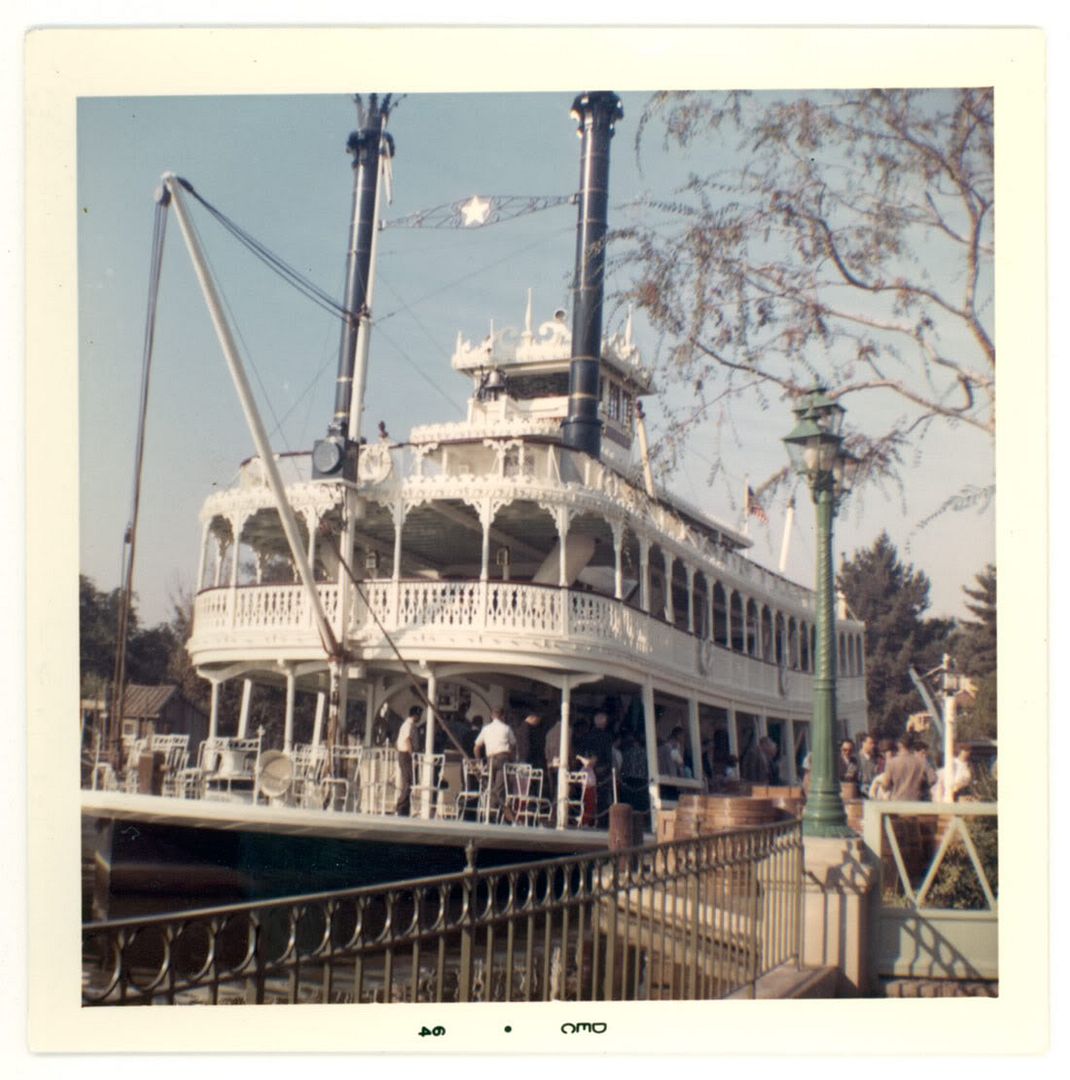 Like most people, I tend to head for the top deck when I ride the Twain. But some day I want to try to restrain myself and sit up at the front of the lower deck, where the water seems to be practically at the same level as your feet.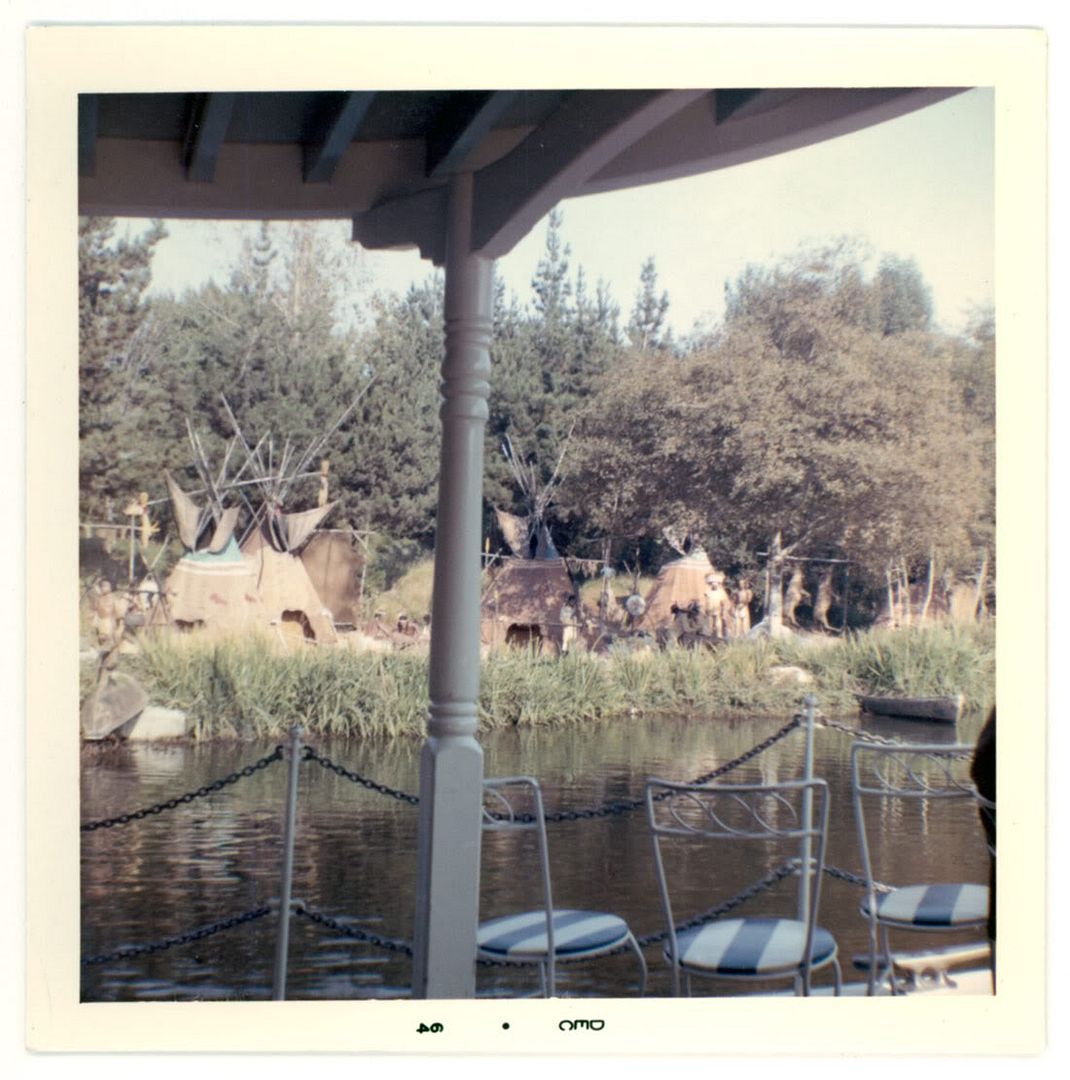 The burning cabin is really blazing here; imagine how it must have looked at night! The small channel on the shore was almost certainly used by maintenance crews, and it looked like the place where the unfortunate settler probably pulled his own boat (the Indians must have scuttled it) onto shore.