It's time to spend a few moments in the Tomorrow of yesterday. A tomorrow in which the American flag has 48 stars (count 'em... I'll wait!). 1958, to be precise!

If I was standing in the hub, it would be pretty difficult for me to resist heading straight into Tomorrowland. Just look at it! As much as I love the rest of Disneyland, vintage Tomorrowland is the place I'd most want to see. Besides the Rocket to the Moon, the Autopia, the 20,000 Leagues attraction, and America the Beautiful, I would like to see all of those obscure sponsored exhibits in person. Wouldn't you??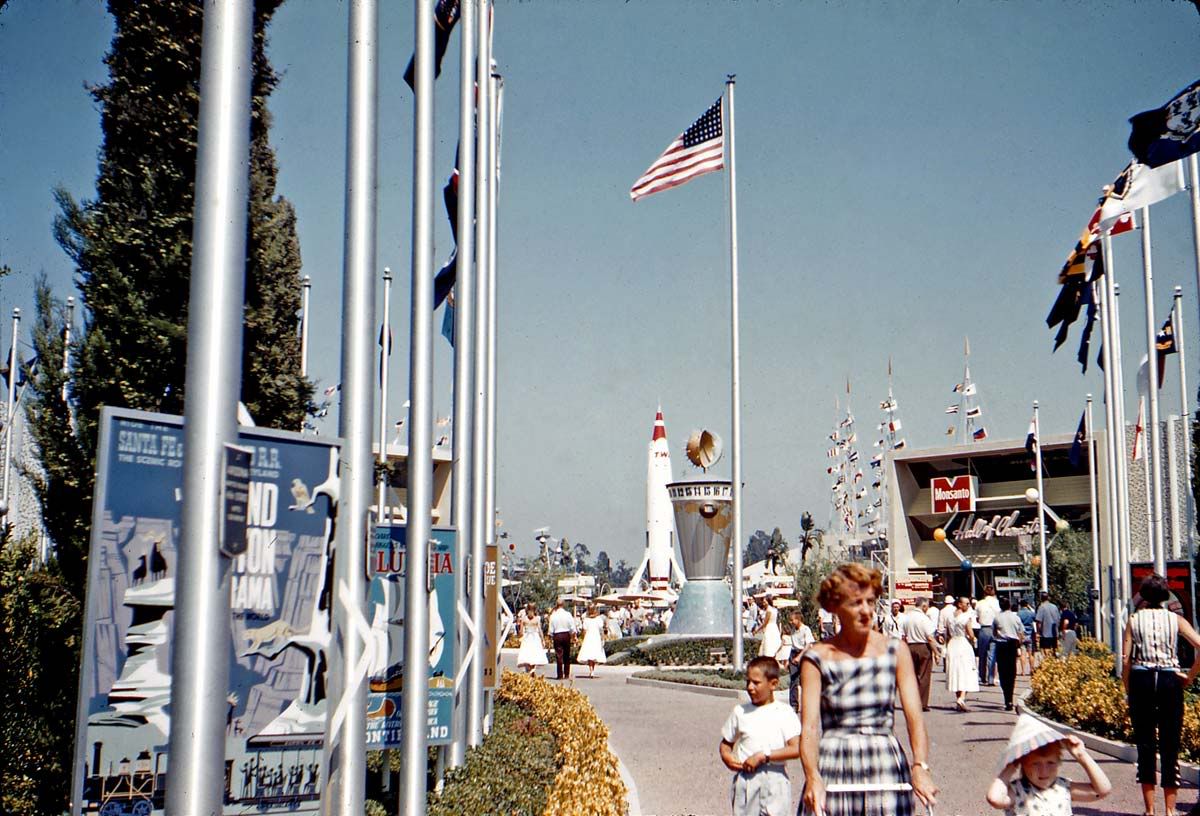 From the same lot comes this very nice portait of the TWA rocket, while down below a crowd is gathered around the futuristic chain-link fence to watch model airplanes and boats being put through their paces.