Here are three more black and white photos, from a small batch of larger-format negatives (undated, possibly from around 1958).

These two nice ladies pose in front of the Rocket to the Moon. Well, actually they are posing in front of the Space Bar, which is mostly out of frame to our left. Even from here I can see that the lady to the left is holding one of the Disneyland and Santa Fe Railroad flyers. I eats me spinach!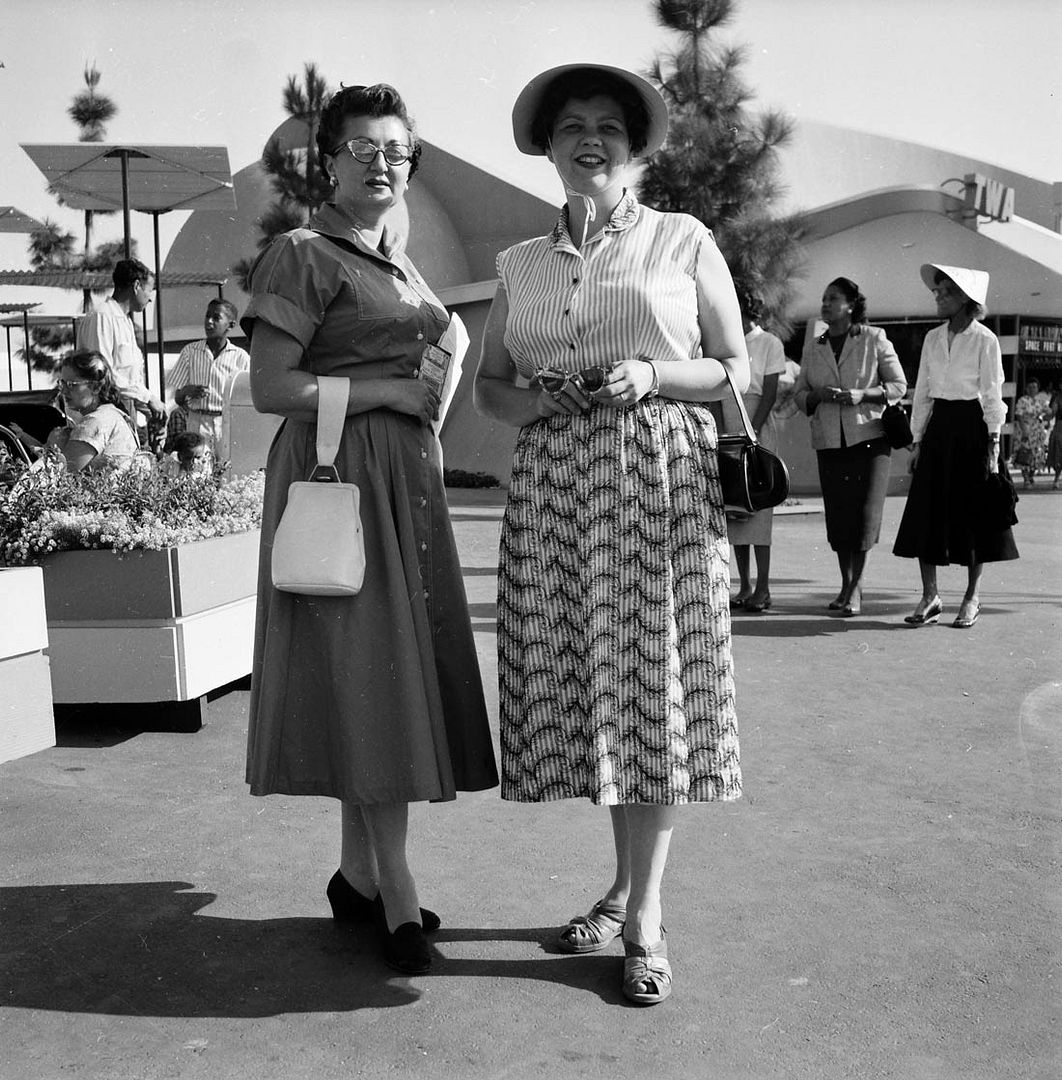 These guys are grown men, but you can see the little boys that they used to be. Somehow. Maybe it's just Disneyland!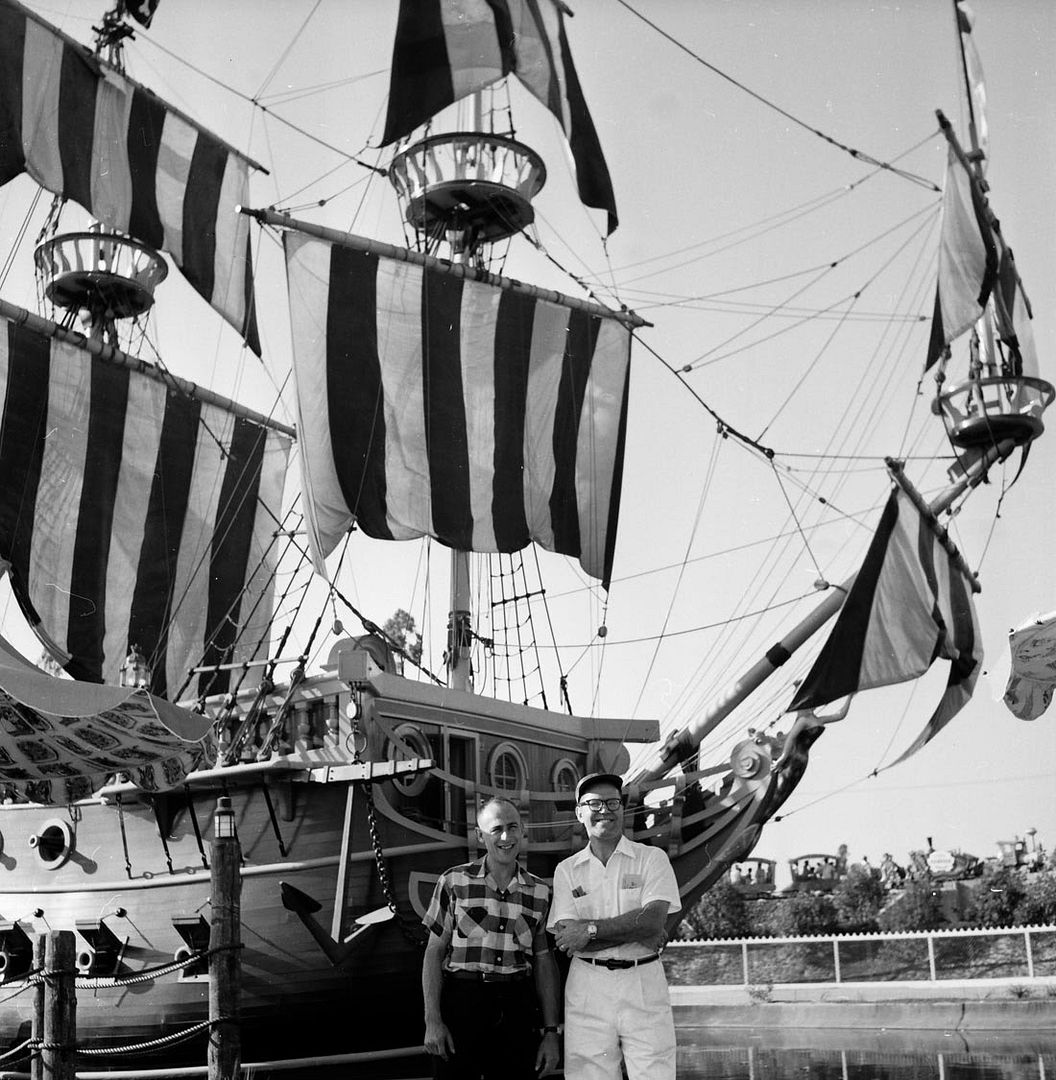 Time for a cigarette break (cigars for the guy to our left)! Everyone's looking weary, I'm glad they've found a shady spot to rest their aching feet. There's the entrance to the 20K walk-through, full of crunchy steampunk goodness. And let's not forget the giant squiddly! I'm fascinated by the artwork that was on display... repros of pre-production paintings? Copies of Peter Ellenshaw's matte paintings? I want a better look, durnit.