Today's post was thrown together in a hurry (sorry!), so please forgive the less-than-wonderful results.

I'm presenting three photos from July 1961, starting with this nice look at the lovely Columbia. I love the color combo of black and sienna-orange, along with that beautiful gold filigree on the bow. I propose that the figurehead be replaced with a likeness of some B-list celebrity, preferably one from a Disney movie or TV show. Who's with me!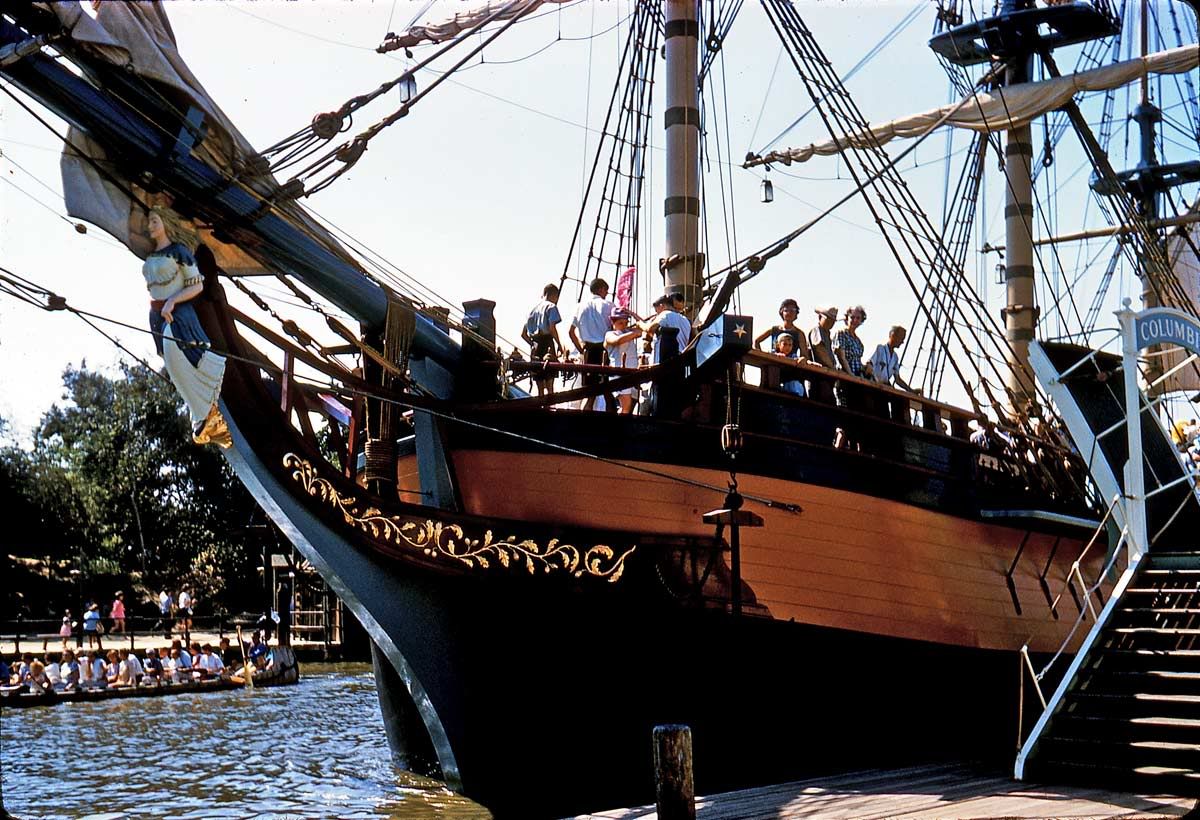 Here's an example of why Disneyland is unlike other amusement parks... plenty of trees, grass, flowering oleander, and benches. Obviously a lot of care was taken to make this place pleasant and inviting.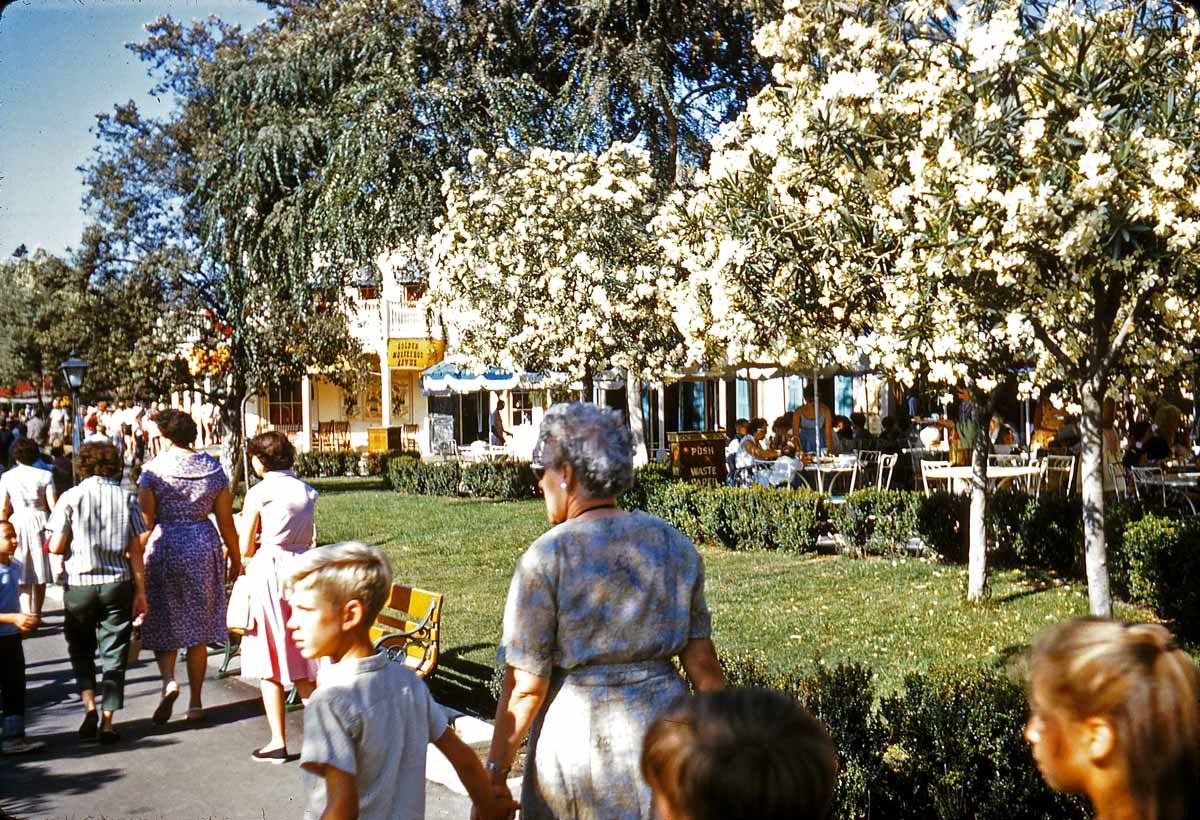 Allergies don't have a prayer at the Flower Mart, because all of the flowers are plastic. It's part of the Monsanto conspiracy to take over the world!