The Skyway. "Satan's Buckets" is what I called them! That's why I (and my minions) demanded that the Disney Company have them removed forever. Now you know the real story.

Of all the rides in which you travel through the digestive system of a whale, Storybook Land is my favorite.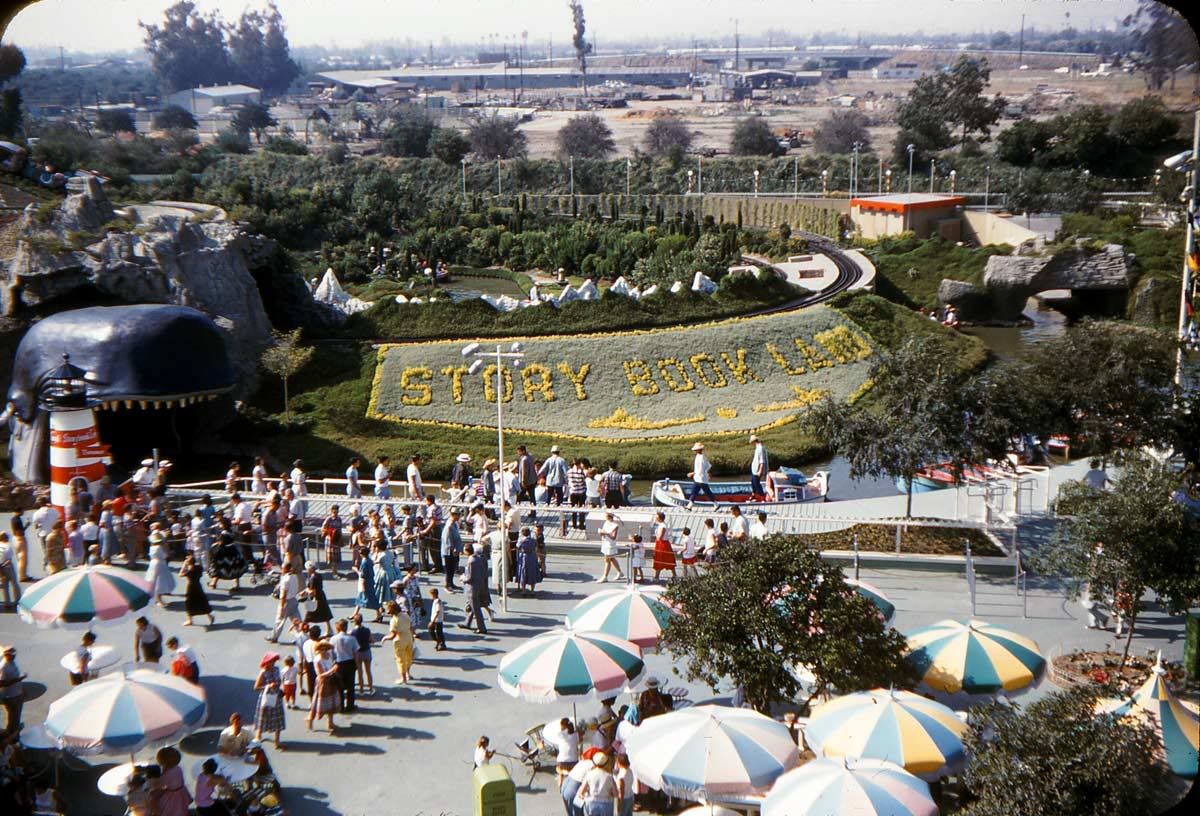 Why didn't we go on those dark rides earlier?? Now look at the lines. If "Snow White" looks like that, just imagine the line for "Peter Pan" or "Mr. Toad"!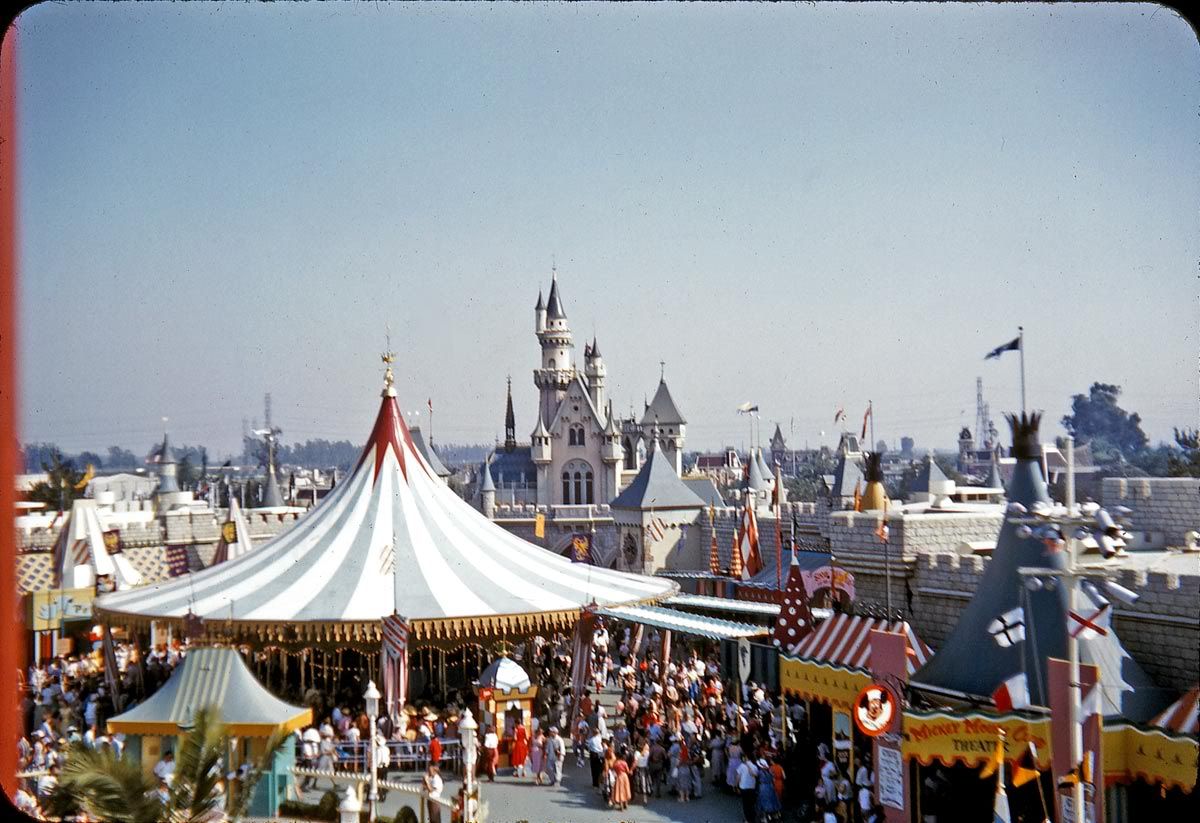 The pink arch of the Fantasyland Viewliner station can just be seen to the left, and "Snow Mountain" is to the right. This land is full of so much color and movement, even without Satan's Buckets!