The Pirate Ship was without a doubt one of the most photographed objects in Disneyland. In later photos the red and white striped sails were often furled, I get the feeling that they had to be replaced occasionally (must have been expensive). If you compare different photos, the sails will have narrower stripes, or broader stripes, or even different colored stripes (yes, it's true).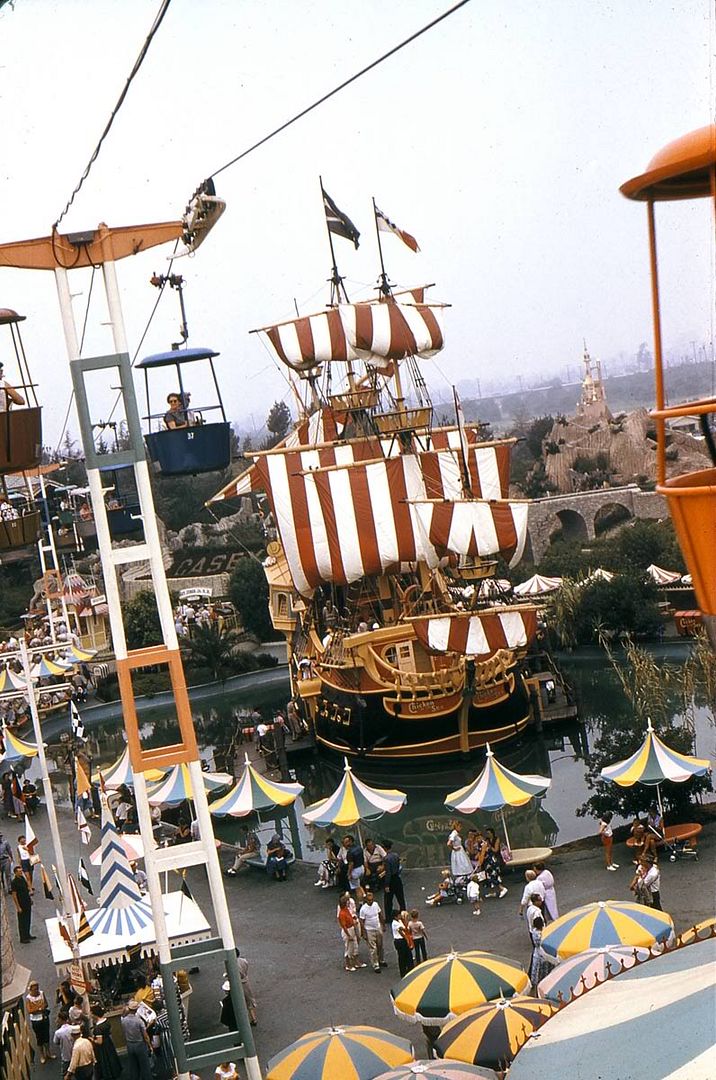 You can even see a patched area in the lower left corner of one of the larger sails. That's where a cannon ball went through, no doubt. See that "pirate chest" to the right (with "Chicken of the Sea" written on it)? I wonder what it contained? Seems like an odd thing to have just sitting there.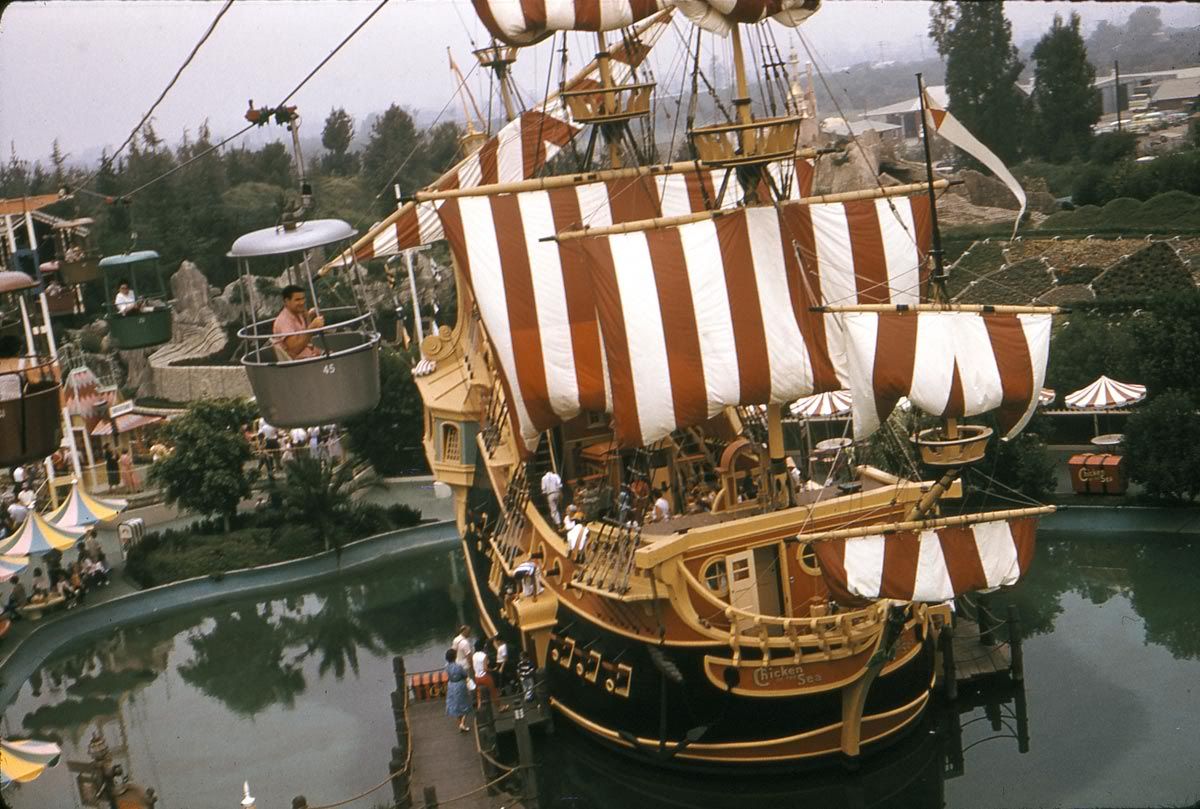 And finally, the less-photographed back side of the ship, along with its crew of bloodthirsty scalawags.