Today we'll begin with this photo of a lush, green Tom Sawyer Island, circa 1965. None of the people are in a hurry... they've been transported back to a simpler time, when folks weren't ruled by the tyranny of the clock. Little Pete has sure been in that cave for a long time. Hours. But I'm sure he's fine. Let's go check out that teeter-totter rock again, Margaret.
Notice that Tom's Treehouse is having some work done. Tom probably realized that aluminum siding really does make sense. It's practically indestructable - it won't rot, insects won't eat it, etc. And it can be painted in a veritable rainbow of colors! With just $50 down, you can pay it off in low, low installments. Call now! KLondike 6-2934.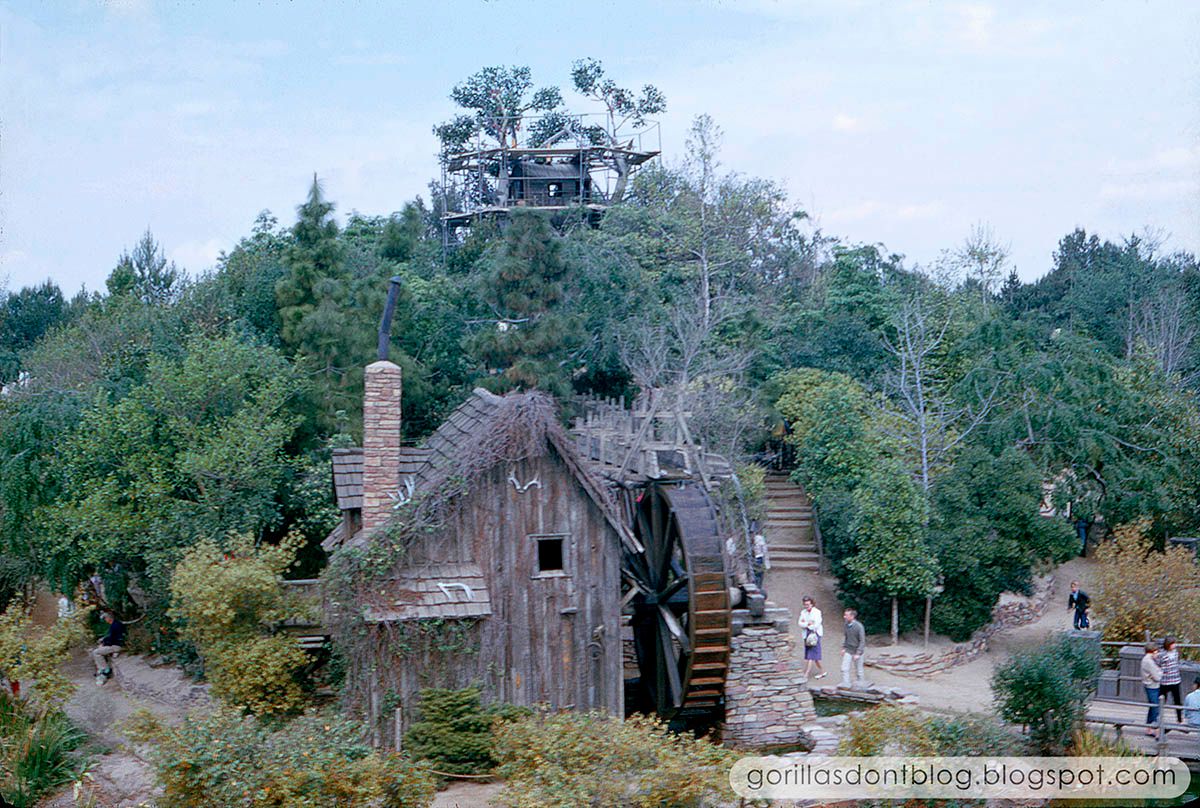 Meanwhile, I have also decided to have screen doors installed on my submarine. No more skeeters!
That water looks cold today (it's probably cold every day). I love that turquoise water, and the graceful curving Monorail track (sans Monorail, unfortunately).