Today I have two very nice photos from 1959 featuring Main Street, U.S.A.
Let's begin with this beautiful shot of City Hall! Using my atomic "Postcard Worthiness Meter" (which I acquired from Fermilab) I can tell you that this one rates VERY high. The photographer waited until the Horse Drawn Streetcar passed by (so, A+!); meanwhile, a young boy is fascinated by the cannon while dad texts with his cell phone. The sky is blue (with fluffy clouds aplenty), Old Glory is waving... it's a perfect day.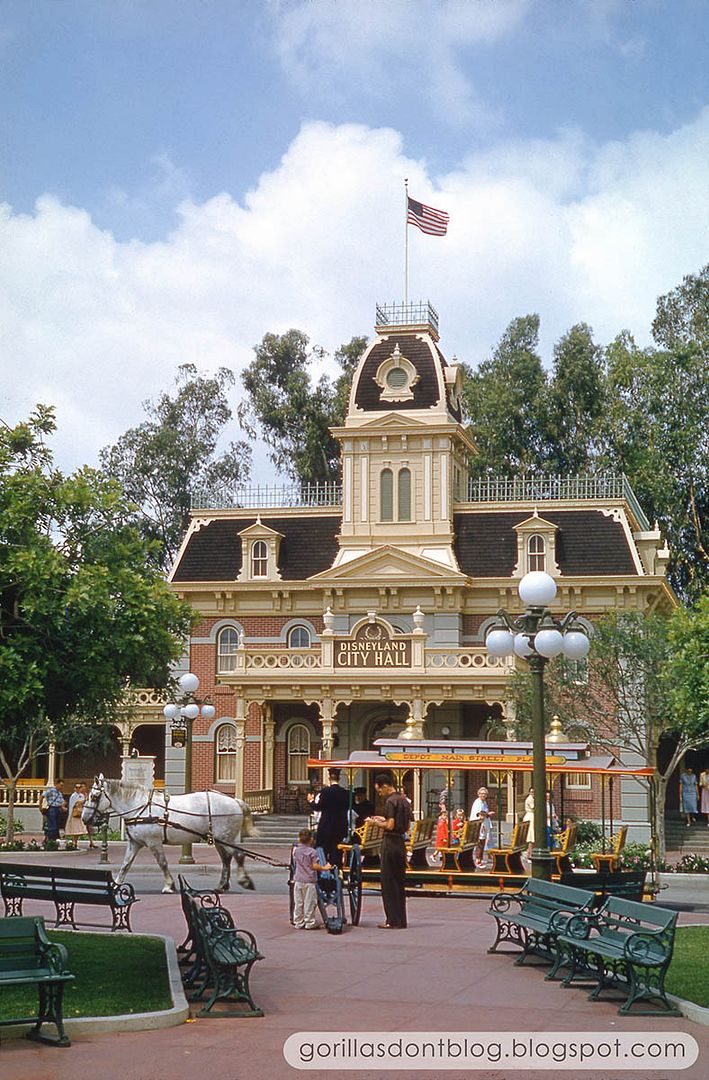 A bit further up the street, I can't help being curious about the transaction going on between the lady (surely a Disneyland employee of some kind) and the sweeper. Your guess is as good as mine! Or maybe better. As always, I love the wonderful variety of architectural details found along Main Street - clearly much time and money was spent on this area; first impressions are important.