Hoo boy, today's photos are real snores. Sorry! I love the classic Jungle Cruise, but most photos tend to be just the same, even when taken decades apart. You know how it goes.
I've always considered the hippos to be among the most believable animals on the Jungle Cruise; this is based on my extensive experiences with real hippopotomi.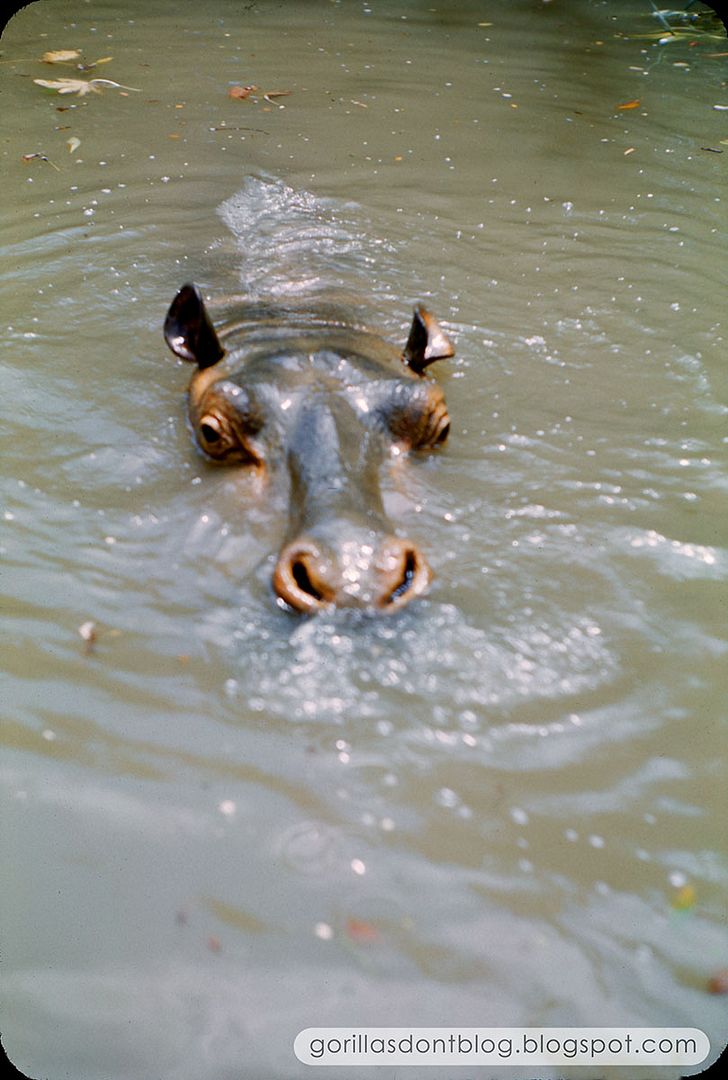 I suppose this crocodile is pretty realistic too; if this was a real river and I saw that fiberglass reptile, I would probably not want to go for a swim.