Hey look, an Autopia just for kids! Grownups, don't even try to ride this one. Yes, I am talking about the Midget Autopia.
I want to drive my car straight through that little garage. Hopefully I can scare the bejesus out of some sleepy pedestrians too. I love the way the Imagineers added plenty of hills (beautifully landscaped) for the track to run between. This was you wouldn't know what was around the next turn, adding a little thrill to what would ordinarily be a flat, tame ride. Notice how the girl is really leaning into that curve.
Little Fantasyland Station can just be seen, in the background.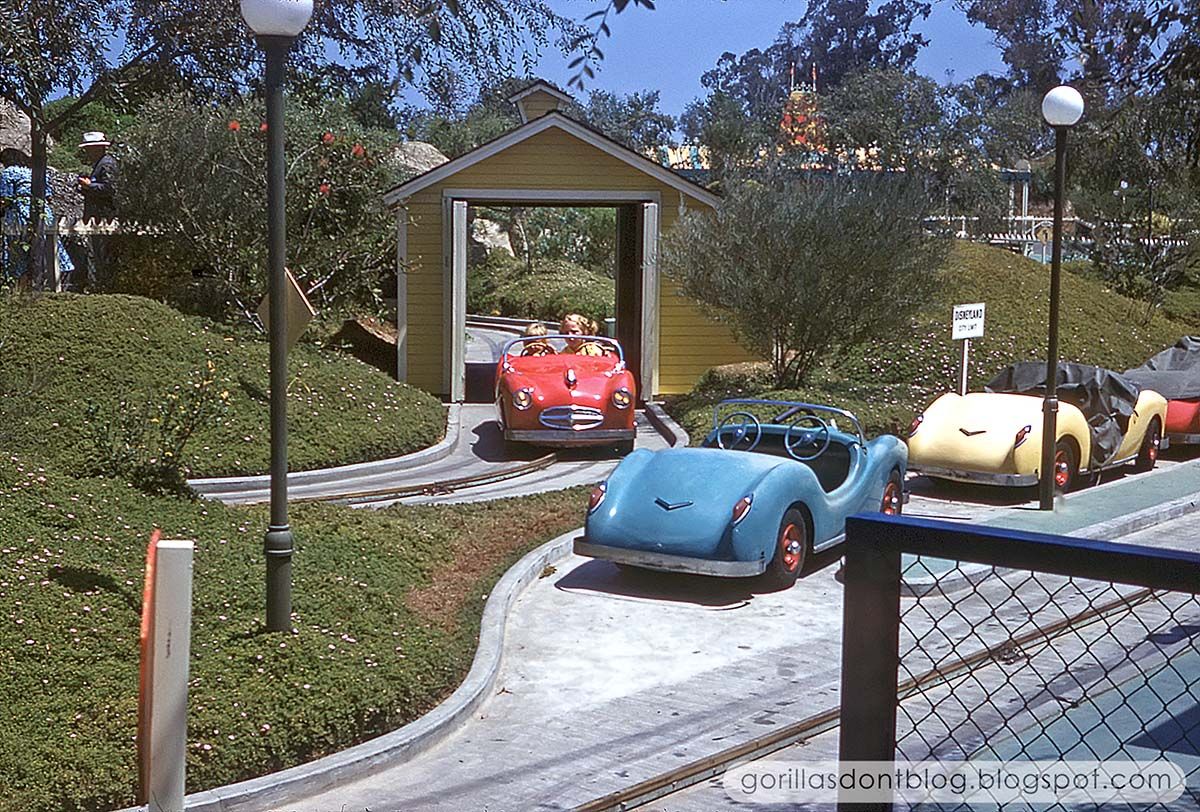 Slow down kid! Who do you think you are, Barney Oldfield? (Barney was the first person to drive a car over 60 miles an hour). Both girls are steering with every ounce of concentration - they know that driving is serious business. Dad probably let them drive home later that evening, since they were seasoned veterans.