I have a small bunch of slides that I am guestimating (for a variety of reasons) as being from around 1958. However, the two you'll see today must be from a few years earlier. Sometimes it can be hard to tell, but in each of these you can see the short-lived signs that showed guests the layout of the "land" they were about to enter.
First up is Sleeping Beauty Castle. Nary a hint of Barbie pink or baby blue to be seen! Even the medieval banners are a soft shade of gray; looks classy if you ask me. Today we apparently need to be bludgeoned with a rainbow. There's the sign I mentioned earlier, over to the left. Check out the kid in his cool checked jacket. A few tasteful Christmas decorations are the only hint we get to let us know roughly what time of year this was.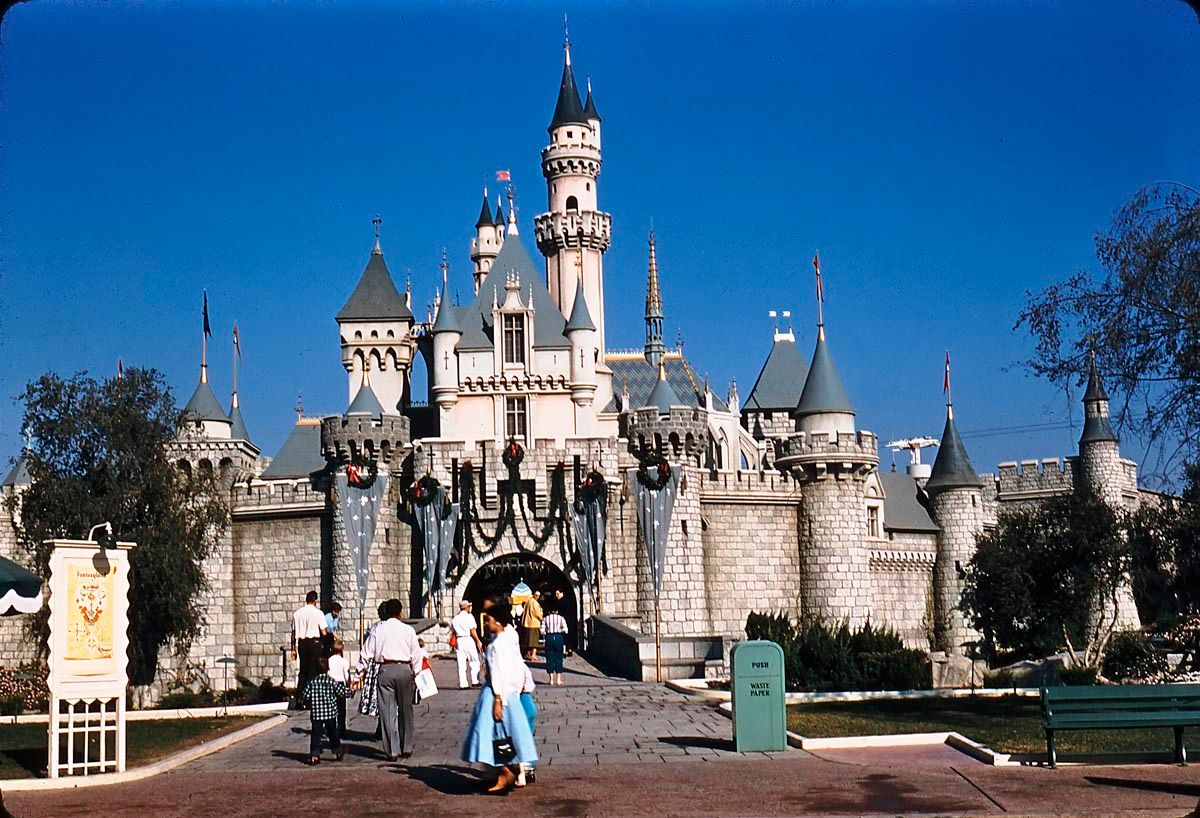 I would be unable to resist this entrance! I have a friend who told me that he never went into Tomorrowland in the 50's because there was practically nothing to do. ZOIKS! I can think of at least a dozen things I would want to do!!