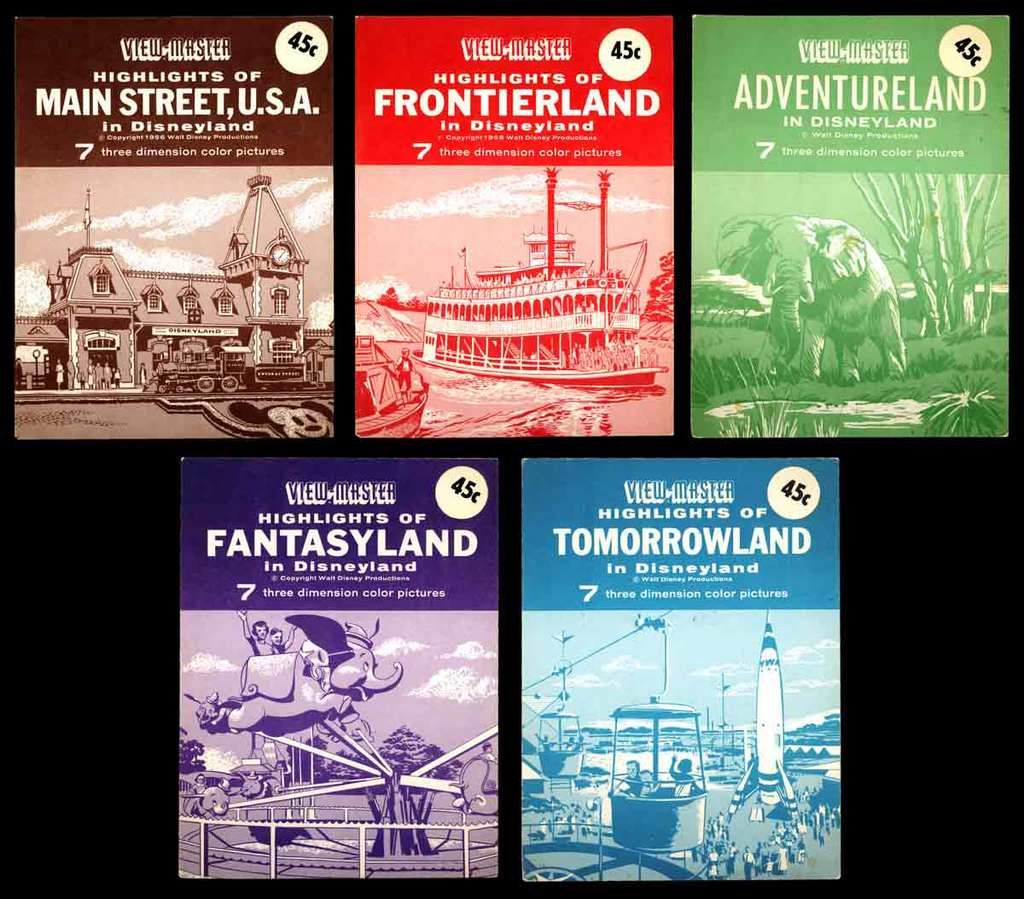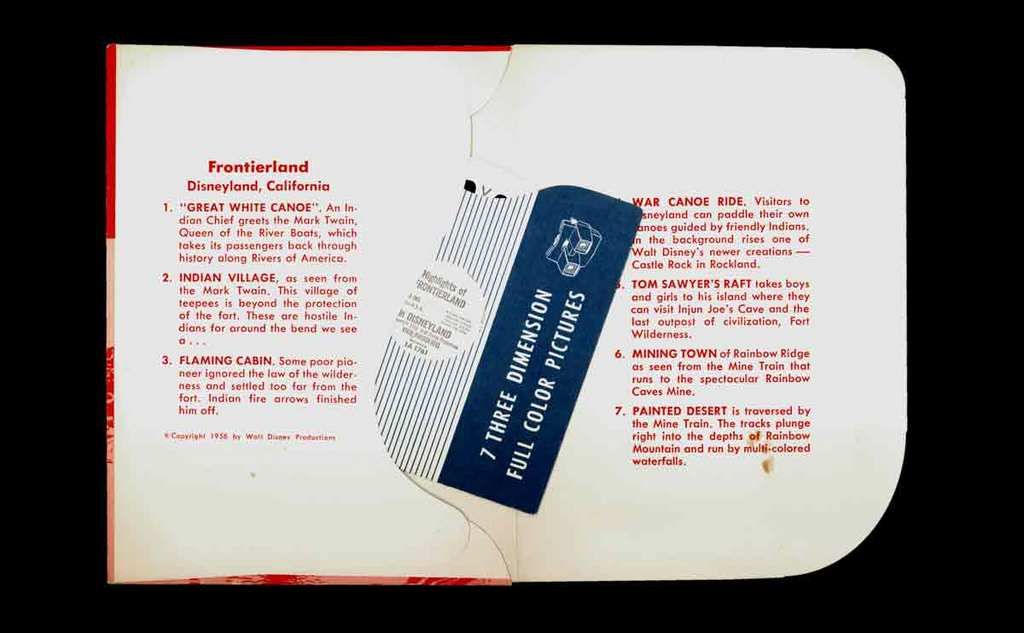 Last week I posted photos of the scarce 2-reel Disneyland Viewmaster packets. At the risk of being repetative, this week I am posting photos of the even rarer single-reel packets. I didn't even know these existed until I found this set. Inside, they have a copyright of 1958 (the 2-reel set was from 1956). I love the artwork on the packets, each one using its own color. Simple yet still striking!
There are a few unique images found on these reels, such as the Skyway photo seen above (was this taken from one of the castle's turrets?), and the great image of the Tomorrowland Spaceman with the kids.
During my crazy Viewmaster collecting mania, I was so "into" it...wanting every variation. "I need an S6 edition B!" (I'd explain it if it wasn't so boring). And then the madness was over. Can't remember the last time I bought a packet of any kind. Life, she is funny, no?