Sadly, today will be the last of the Devlin Family's photos from Disneyland. I am very grateful that Tom, Mike, and Patrick were nice enough to let me share them with all of you! Today's are from the 1980's.

Well start with this shot of these ornately carved shields from the Enchanted Tiki Room, circa 1980. They have a Crump-ish (as in Rolly) look to them, though I don't know for sure if he had anything to do with them. I believe that they are still there today (or ones that look very much like them).


Also from 1980 is this photo from Disneyland's 25th anniversary parade. Four of the "Fab Five" have their hands (paws, wings) in the air like they just don't care. Where is Minnie? In the background is the distinctive Bekins/Global Van Lines building; I honestly don't understand why it was changed to the generic look that it has now.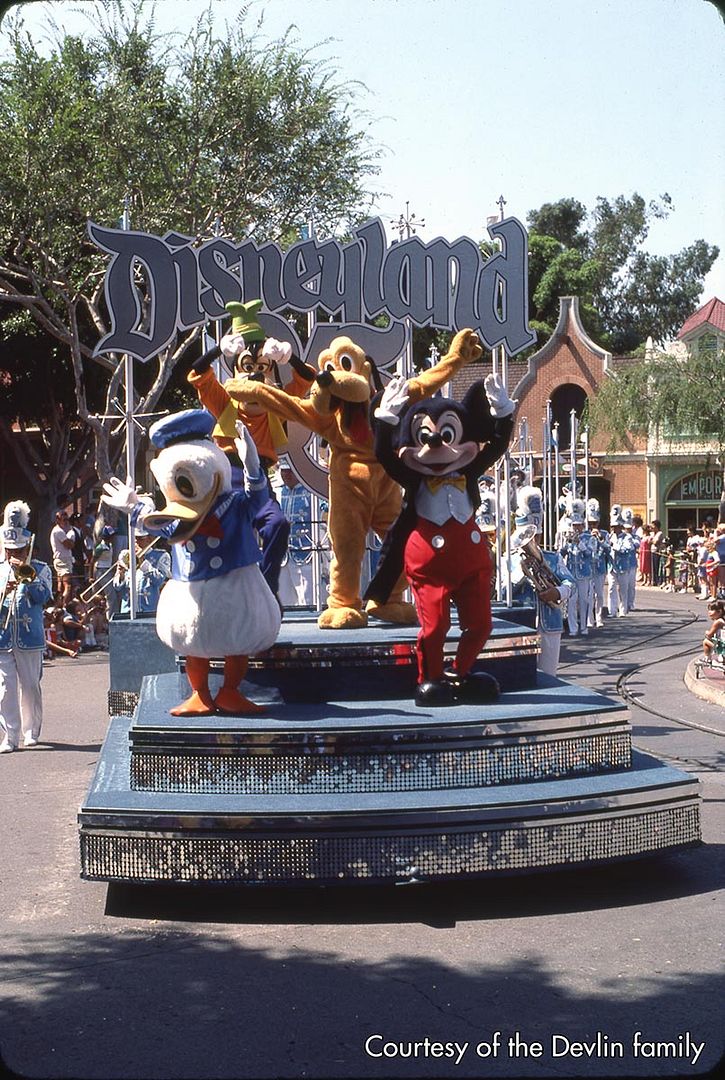 There's one of the Devlin boys, all grown up! It's brother Joe, maybe you remember him from one of
these photos
. He's piloting Captain Hook's Pirate Ship to Neverland. As one does. Patrick tells me that Joe is a cast member at California Adventure, so if you see somebody there who looks familiar, say "hello"!
I should've mentioned that these last two pictures are from 1982. Pretty soon the pirate ship and Skull Rock would be razed. The thing I miss the most about this photo is the Chicken of the Sea mermaid figurehead!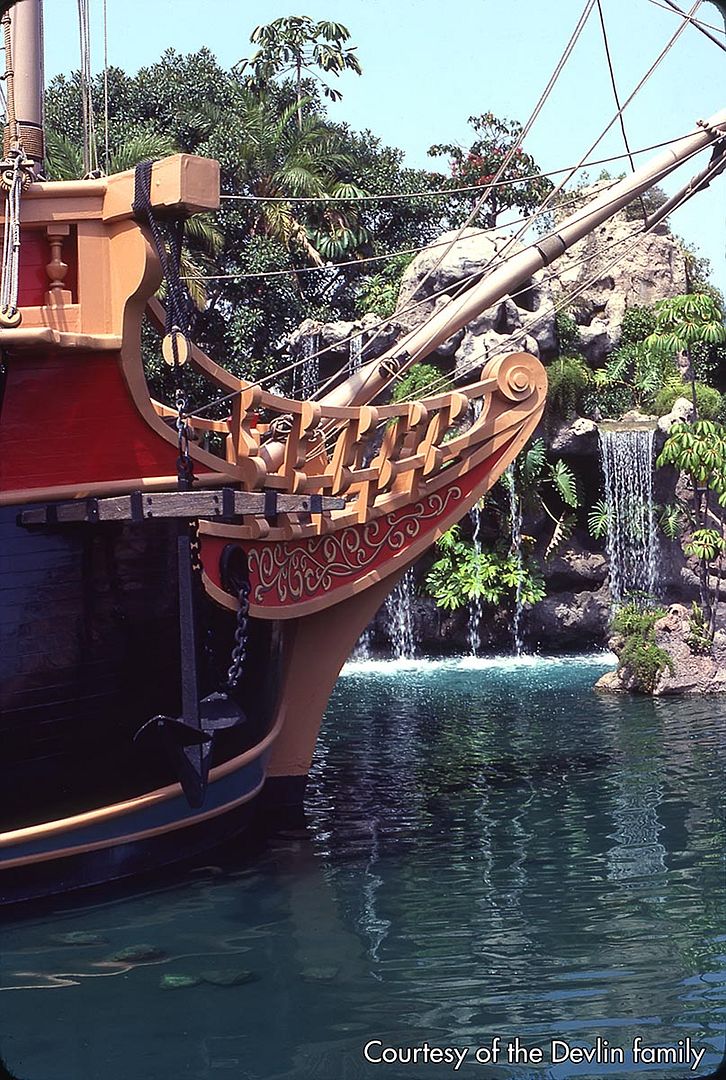 MANY THANKS to the Devlins. But don't be sad; I have a few additional Devlin photos from other parks (Universal Studios, Knott's, Marineland) to share in the coming weeks!