I consider myself a California boy, having spent the better part of my life in The Golden State. But I love New York City too! There's no place like it. With over 8 million people, it is the most populous city in the U.S. of A.
This first photo is from August 1955, and was labeled by hand, "Lower Manhattan From Lady's Crown". Pretty self-explanatory, I'd say! The Empire State Building was still the tallest skyscraper in the world. You can see the Brooklyn Bridge, and beyond that the Manhattan Bridge, and what appear to be several Staten Island ferries. Just a neat, vintage view!
Here's a recent photo for comparison.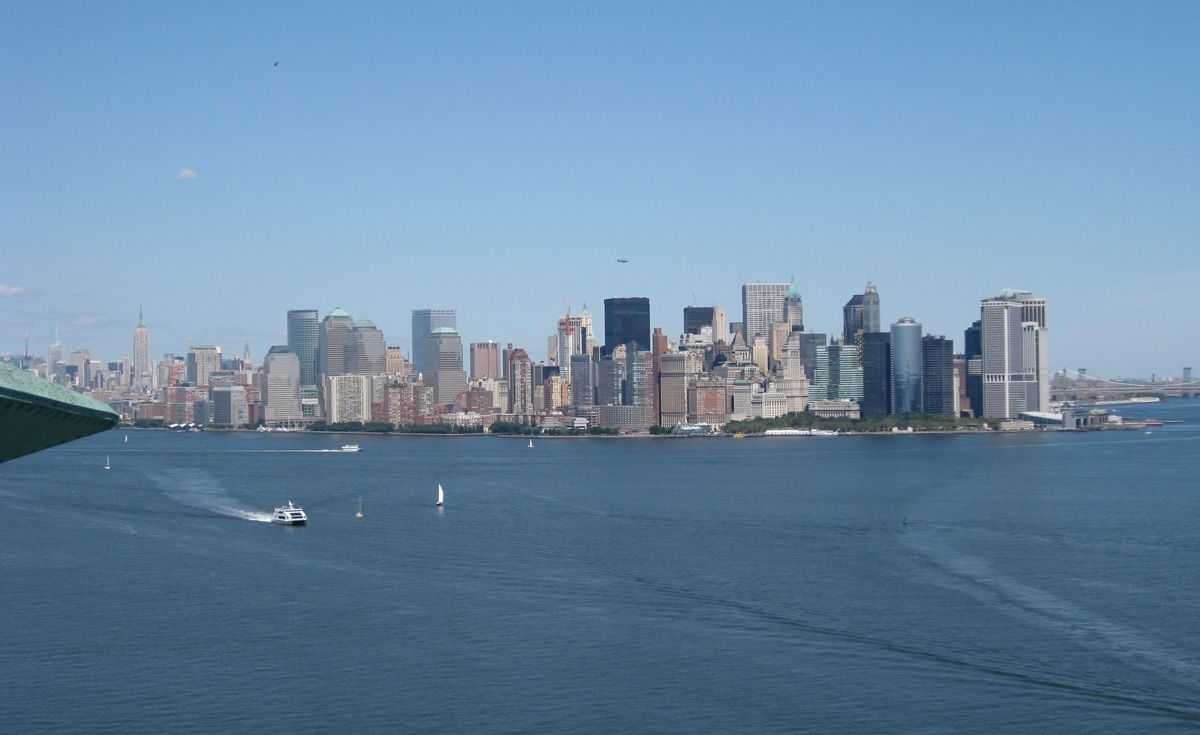 Also from August 1955 is this picture taken from the observation deck of the Empire State Building looking toward the East River. There's Roosevelt Island in the middle of the river. The U.N. building sticks up in the lower right, while the beautiful Chrysler Building is to our left. Any idea what skyscraper is under construction in the lower left?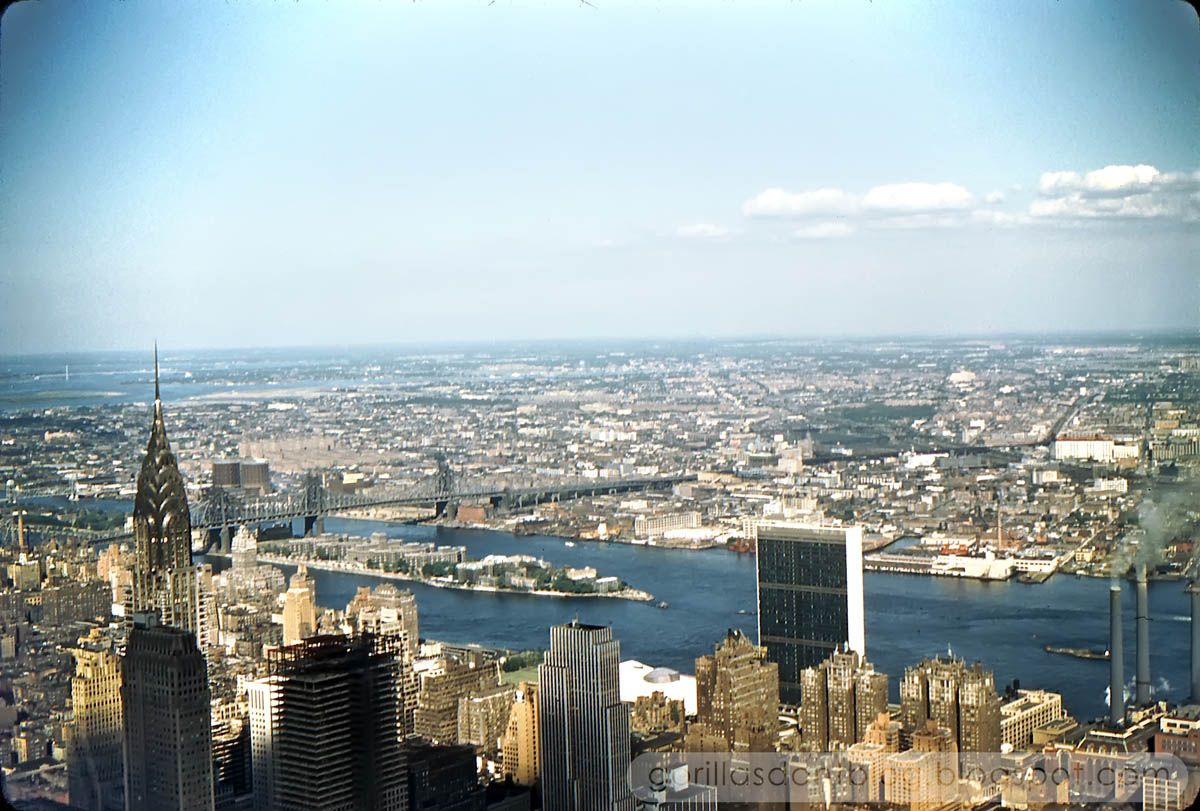 Here's a similar shot, from Wikipedia. Lots more tall stuff!
And finally, I thought I would throw this one in even though it isn't as obvious as the others. In fact, I wasn't entirely sure this even was New York until I noticed the very top of the funnel of the great ocean liner, the SS United States, peeking up over that rooftop to our left. So wherever this was, it was very close to New York harbor.